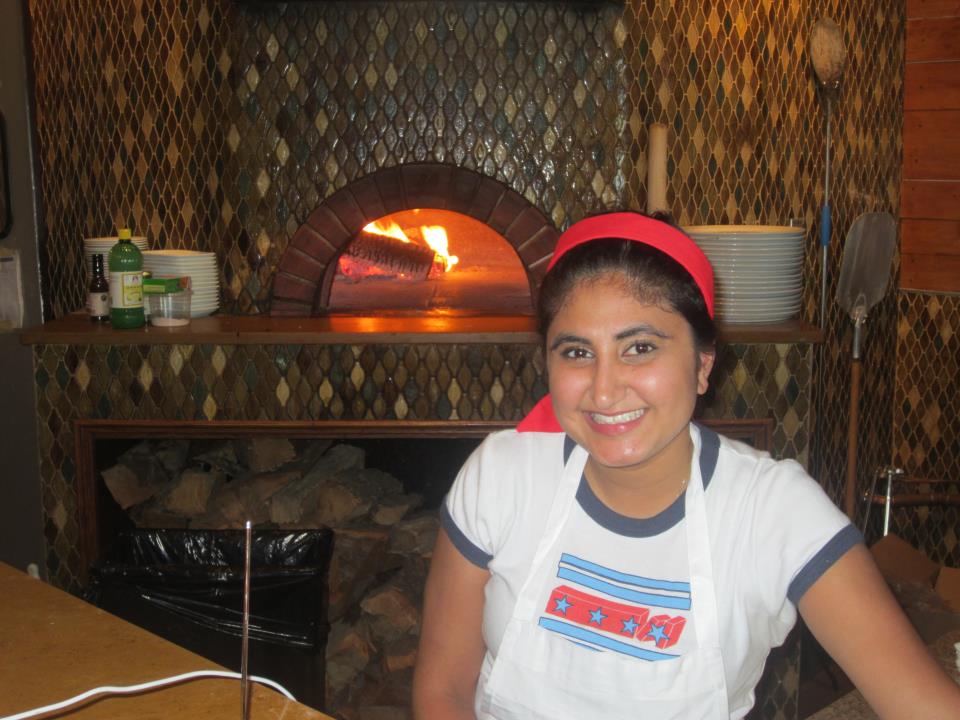 Passionate. Indulgence.  When you hear those words what comes to your mind?  Family? Work? Food?  Well apparently those two words mean a lot to Chef Monica Sharma of Red Butter in Chicago.
I first heard of Red Butter this past spring when I went to Baconfest. Their dish, bacon-Thai chile gulab jamun with bacon pistachio brittle, was one of my favorite dishes at the festival.  (Apparently I wasn't alone because she won the Golden Rasher Award this year for most creative dish.)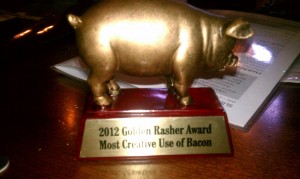 A finalist in the 2011 Baconfest Amateur Cook-off with her Tandori Bacon Nachos, Monica Sharma came back in 2012 not as an amateur home cook but as a chef with her own catering company.  (Um, I made the semi-finals for the amateur cook off and left with a t-shirt I purchased!)
What I didn't know at the time of tasting her dish was her story.  Let's go back a few years.  The passion for food was always there but like for so many of us, it was just a hobby.  (Her career was in finance and far from the kitchen.)
Monica became (already was) the cool friend who had awesome dinner parties or the go-to gal for event planning at work.  She enjoyed eating out, trying new foods and coming up with her own creations at home but it was still only just a hobby.
In 2011 with a lot of support and encouragement from her husband, Vik, she started her own catering company, Red Butter.  (The name was derived from a literal translation of her late grandfather's Hindi name.  She never had the pleasure of knowing him but his love for cooking was definitely genetic and reincarnated in her!)
From the moment she picked the name, she was fully invested in her dream.  Monica set goals for herself and a direction…fresh food with different elements of texture, temperatures and colors.
She read magazines, books, ate at new places and used her husband as a brutally honest taste tester to expand her knowledge in the field of food and cooking.
Monica has spent months connecting with chefs, caterers and food lovers to make sure her course in the food industry was fruitful.  (Puns intended)
Last month Red Butter had its first "revue" in Chicago and is ready to pop up again in September (9-9-12) with their first brunch.  (The theme: Tomatoes and you know the menu will be killer!)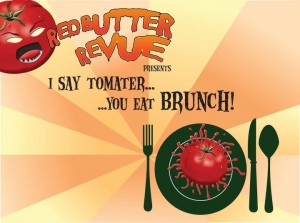 I wanted to write about Monica because I know she is going to do some amazing things.  Whether she gets a restaurant, keeps on catering or becomes the foremost authority on bacon pistachio brittle, she is living her dream and that is what life is about.
With my own career and life changes, I have never been able to follow my dreams (a truck driving ballerina who fights crime).  I will admit that when I was talking to her, I was a bit envious of everything that she is able to do right now.
My envy quickly turned to admiration because she is humbled and excited by her success and is working her little tail off!  (Check out her website and Facebook page to keep up with her "pop-up" dates.)
Until you can taste her food in person, please enjoy the following recipe from Red Butter's kitchen to yours.  Thanks for sharing CHEF Monica Sharma; I look forward to watching your story unfold!
Perfect Pizza Sauce by Red Butter (Chef Monica Sharma)
Ingredients
1 Tablespoon extra-virgin olive oil
1 Medium yellow onion, finely chopped
2 Garlic cloves, minced
1 28-oz can of crushed tomatoes, or you can blend fresh ones by a few pulses in the blender, not too much so it purees
2 1/2 Tablespoons Tomato paste
1/2 cup of red wine
3 teaspoons fresh oregano, finely chopped (you can substitute dry, but may need to add a pinch more at the end of cooking)
3 teaspoons fresh basil, finely chopped (you can substitute dry, but may need to add a pinch more at the end of cooking)
2 teaspoons sugar, or to taste
Salt and freshly ground black pepper
Directions
In a medium saucepan, heat up oil.
Add the onion and sauté until soft, about 5 mins.
Add garlic and sauté for about 1 min, stirring to make sure the garlic does not burn!
Add the crushed tomatoes, tomato paste, red wine, oregano, basil, sugar, salt and pepper (per taste) and stir.  Bring to a simmer, reduce heat to low and cover.  Simmer on low for 30 mins, stirring occasionally.
Check the sauce at 30mins and give it a good stir and taste,  re-season if needed (at this point, you can add more fresh herbs, dry herbs, crushed red pepper for spice if you want or lemon zest for brightness if you desire, salt, pepper, or even sugar if tomatoes are too acidic).
Stir again, cover and reduce for another 5-10mins, turn off heat and let it stand for 10mins before using on your pizza!  Enjoy!