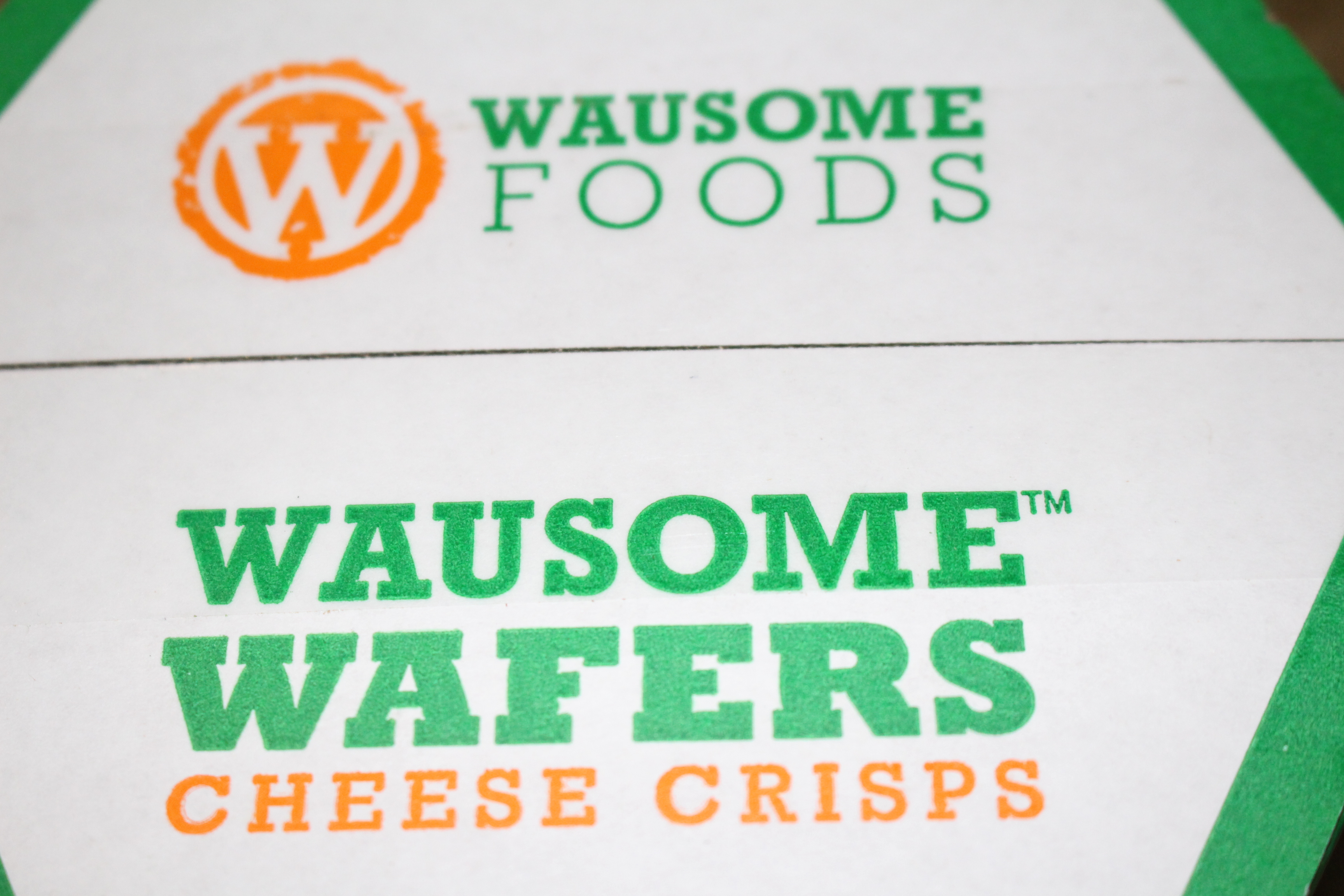 Do you ever get too old to look for a pot of gold at the end of a rainbow? The arch of the colors make you smile and almost hypnotically start to daydream.
I think that is the feeling I now get when I see anything to do with cheese from Wisconsin. My cheese-cation last month was like a rainbow filled with colorful new things that made me smile.
And believe it or not, I did find a pot of gold at the end of this rainbow…Wausome Wafers.
Well….maybe pot of gold is a bit of exaggeration but they are golden in color and I really treasured the taste!!
Wausome Wafers are essentially cheese crackers made from real Wisconsin cheese. These little wafers give you the crunch and saltiness you crave in a chip but with a lot more protein and NO carbs!!!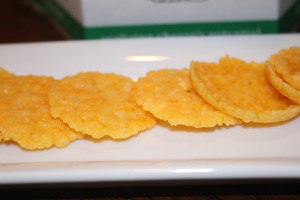 The thought behind it was to recreate the magic of an Italian frico (melted cheese formed into circles) and make it shelf stable (about 9 months).  So everyday is like a rainbow!
Wausome Wafers made me instantly think of the cheese that oozes out of my grilled cheese sandwiches. I ALWAYS let it cook onto my cast iron pan and crisp up a little bit.. That little cheese treat is better than the whole sandwich and Wausome Wafers gives me that same satisfaction….without any work!
The other thing I like about Wausome Wafers is that they are baked and not fried so you don't get a greasy feel on your tongue after eating it.
Currently there are two flavors on the market, Clever Cheddar and Hug & Kiss Colby and Swiss. (More flavors will be due out soon like Soupa Gouda, Bliss Swiss and Party Havarti.)
I've been doing extensive research of pairing up my wafers with favorite foods. (Research in my book entails me eating these wafers every time I step into the kitchen.)  They are a delicious snack on their own but pair up great with fruit like apples and grapes.
Some other fun pairings can be things like heating up leftover taco meat and scooping it up on a chip. It is like crispy nachos! Or take some shaved deli turkey and a dab of guacamole. YUM!
And if you are feeling wild, add a dab of onion jam and it is like eating French onion soup…on a cracker!! (And in the rare case there are some crumbs at the bottom of your wafer sleeve, sprinkle them on tomato soup!!!)
I have a box of Wausome Wafers on my kitchen table as I type this. They probably won't last long enough to ever make it to the pantry just because they have become my favorite new snack.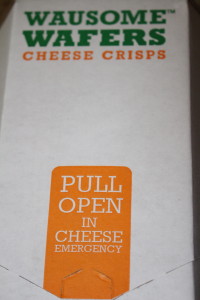 Wausome Foods is proud to produce a 100% Natural, Gluten-Free, 100% cheese (no fillers) and calcium rich product. They are also one of the rare "crackers" that are allowed to proudly carry the Wisconsin Cheese label on their boxes. (They may be the only cracker.) As they state on their boxes "Wholesome + Awesome = Wausome."
Now besides a leprechaun bringing a case of Wausome Wafers, you can order them online at http://store.wausome.com . (Use the coupon code Felt1 for $5 off your order.)
You can order a six-pack or a twenty-four pack in single flavors or half and half. (The packaging is cute enough that you could make this your go-to hostess gift when you go to a friend's house for dinner and drinks.)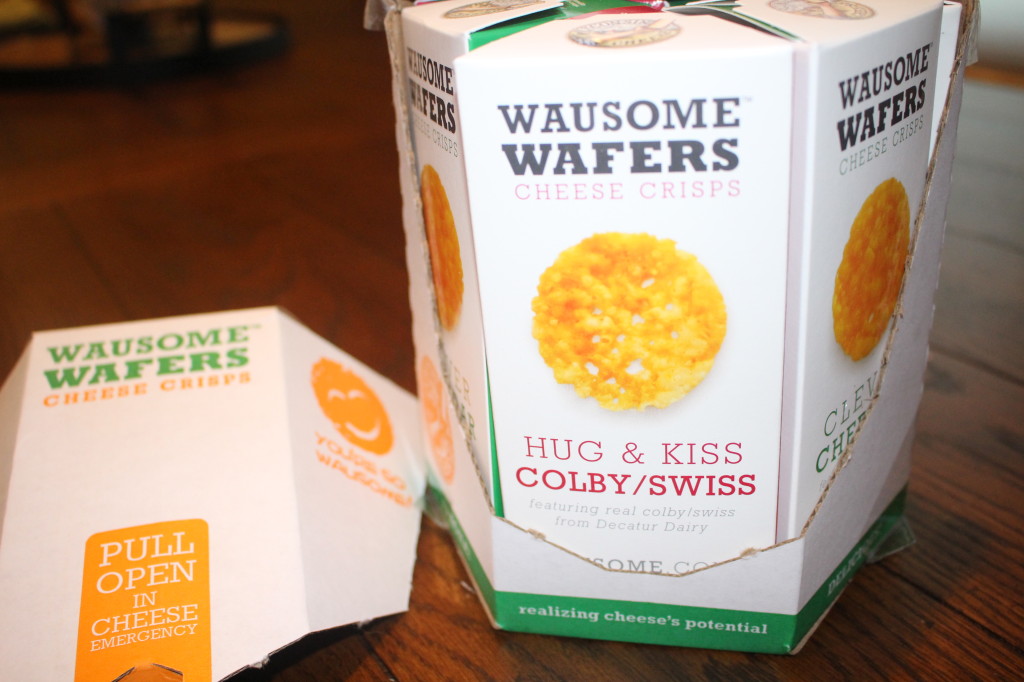 I absolutely fell in love with these wafers but I also really liked the folks at Wausome Foods.   They are a small company out of Wausau, Wisconsin and they are proud of what they are producing….and they should be.
As an adult, it sometimes is easy to overlook the rainbows. I hadn't originally wanted to go to the tradeshow about cheese products, now I am glad that I didn't miss out on this pot of gold.
Thanks Wausome Foods!!