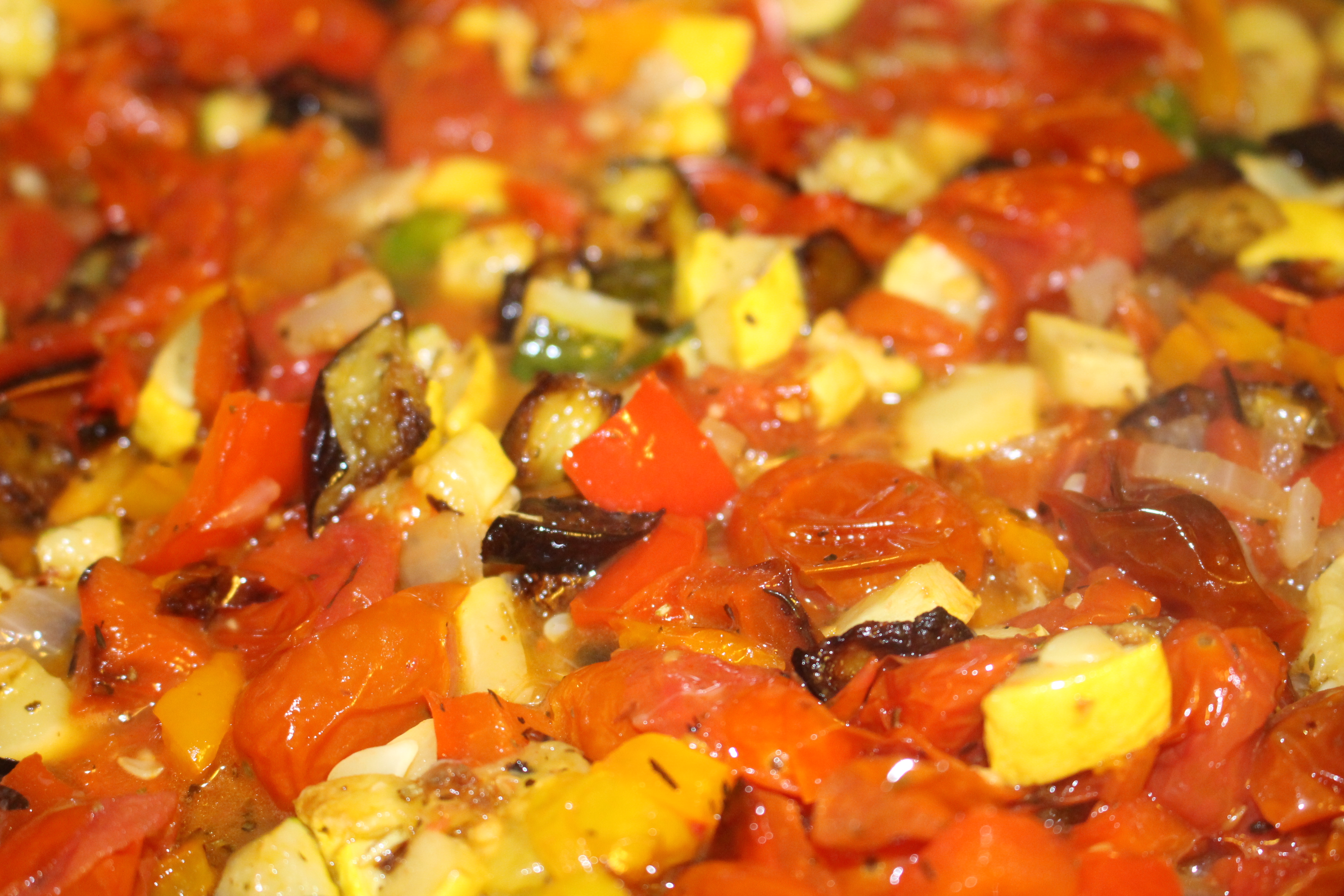 Happy Bastille Day to all of my French Readers!!! (Unless you only read French and then you probably don't follow Felt Like a Foodie.)
I actually don't know much about Bastille Day. (I'm a lousy historian.) After about 30 minutes online, I still didn't know anything about Bastille Day. (I also have a lousy attention span when it comes to anything to do with history.)
It isn't that I don't care about the French or their history; it just hasn't been a huge part of my life. We do have some friends with French genes but we don't see them much. (It is fun to kiss them hello because they either kiss both cheeks or go full "French" if you catch my drift!)
So I did more reading and found a way for it to make sense to this all American girl. Bastille Day is kind of like our Independence Day. It is the day the French rebelled against their monarchy and fought for their freedom. This was the start of the French Revolution.
Now I get it. The King and Queen were horrible tyrants (and hates a tyrant) and they really made their people mad! The day is celebrated because this was the start to sorts of good changes in France. (And that is as historian as I'm going to get.)
I'm sure my friend's with French degrees or parents could enlighten me but usually when people start talking about history, I find an excuse to hop into the kitchen.
Speaking of kitchen (oooo, it has been awhile since I used one of my brilliant and not obvious segue), I really wanted to treat my readers to something authentic to honor Bastille Day.
Little did I know my garden was in the mood to celebrate too. I went out back and picked some tomatoes, yellow squash, zucchini and eggplant. It just screamed ratatouille!!! I bet the fighting soldiers made this at the campfires when they were in battle since all the veggies were in season. (I couldn't find a source to see if that was true or not but humor me.)
Like any recipe, the ones I saw for ratatouille seemed to share ingredient profiles BUT there were some different techniques. For the most part you can cook all the ingredients together in one pot but I think that would muddle the flavors. (It would be like a monarchy of flavors and no one likes a monarchy!)
I followed the approach of roasting each veggie separately on parchment and then introducing them to the pan right before serving. It allows each vegetable to shine and no one is going to rebel after eating this dish!!!
Roasted Ratatouille
Ingredients
2 zucchini
2 yellow squash
2 Japanese eggplants (or baby eggplants)
1 yellow pepper
1 red pepper
1 pint grape tomatoes
1 small yellow onion, diced
¼ tsp red pepper flakes
About 1 Tablespoon herbes de Provence
¼ cup white wine
Olive oil, salt and pepper
Direction
Oven 400 and prepare some baking sheets with parchment.
While oven heats up, cut each vegetable (except onions) so that they are even in size but keep them separate. Toss each group with a little olive oil. (I usually use 1 Tbsp olive oil per POUND of veggie.) Sprinkle with a little salt and a sprinkle of the herbes de Provence
Special note on the peppers: I rubbed my peppers with olive oil, cut in half and roasted them. I rubbed off any "black" skin and then chopped them up.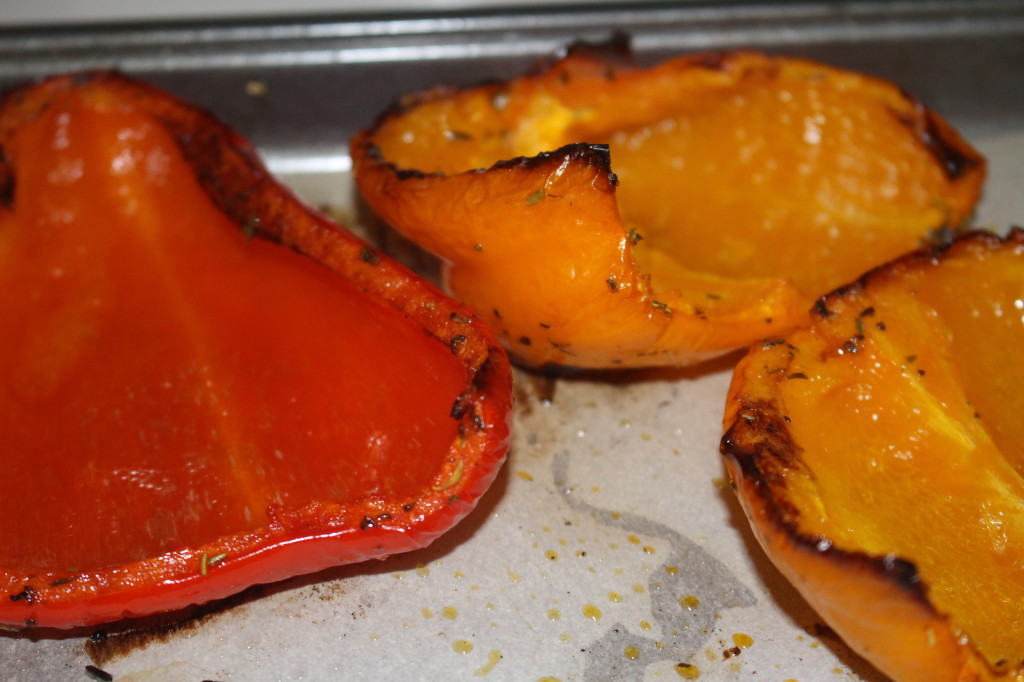 Layer each veggie SEPARATELY on a parchment lined baking sheet. (I was able to do 3 separate pans at once.)
Set timer for about 20 minutes and check on them. I like to flip them and let them go another 15-20 minutes.
When done, set aside.
Meanwhile, heat a large sauté pan over medium/high heat. Drizzle the pan with oil to coat bottom and sauté your diced onion and red pepper flakes.
Sauté until onions are just soft.   NOW add everything else to the pan. Toss it all together and deglaze your pan with about ¼ cup of white wine.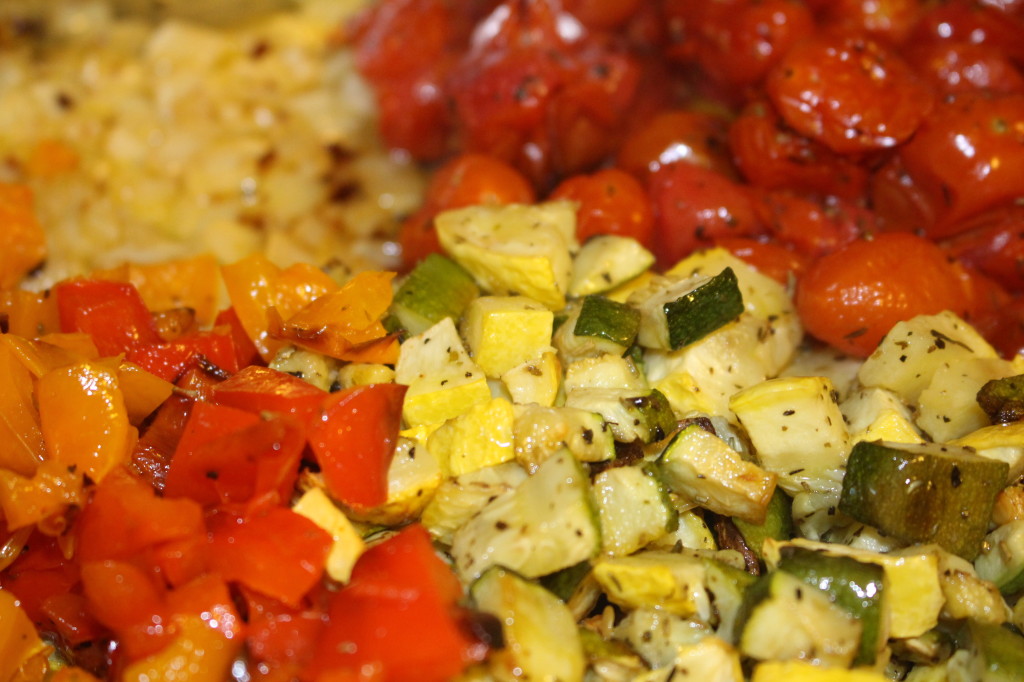 Eat alone, as a side dish or if you are like me…on pasta. I'm carbo-loading for a marathon. (Okay, it is a Harry Potter marathon but it still counts!)
I hope everyone uses today as an excuse to eat something French and show your independence. (French fries do not count!)