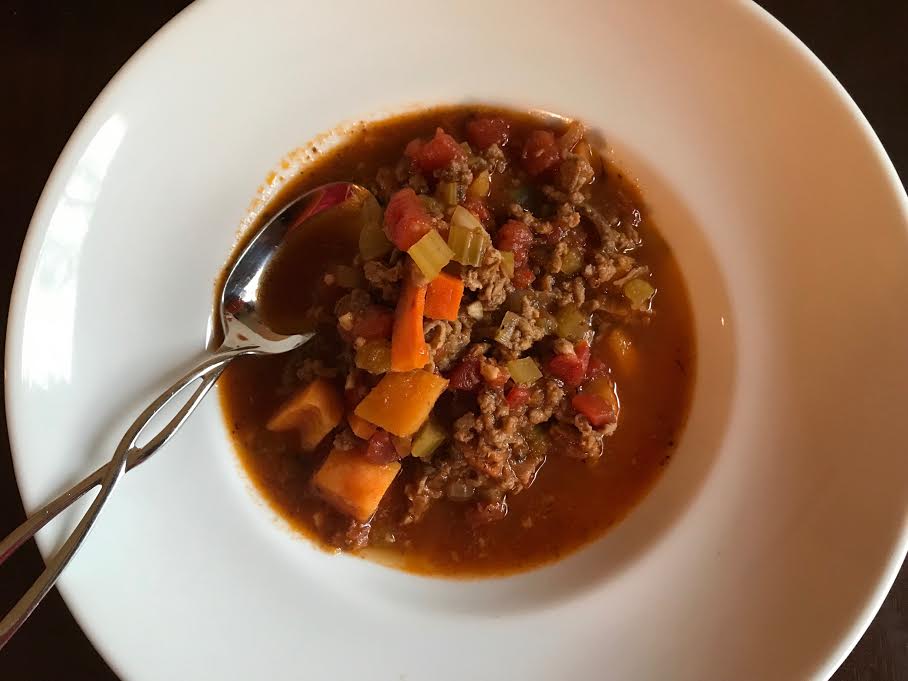 Can something be predictably unpredictable or is it that some things are unpredictably predictable? I'm trying to decide if this is the way life is laid out.
It seems like there are events in life that we go through and we kind of know what to expect but it isn't always the same. There is always part of it that is "off" or unforeseeable.
The most obvious example would be the holidays. We all know they are coming but we act like it is different every year. There are discussions of the who/what/where of dinners and get togethers….and we know who in the family is going "stir the pot.". We just never know exactly if that is going to make things worse or maybe this would be the year, there would be no drama. All we know is that it happens and the details are always a new surprise.
Fall also "falls" into this category. The weather can be 70 degrees during the day and the same evening you can have a frost. We know the furnace will be turned on soon but will it go on and stay on until spring. You leave the house with a jacket in the morning not knowing if it will still be on your back when you arrive home.
We go through this every year in the Midwest. We don't know what to expect and yet we do…it is predictably unpredictable.
Food and be unpredictably predictable too. There are dishes we all know and love (lasagna, meatloaf, pizza), we conjure up our vision of what we think it is and it is pretty rare that you get it the same way each time.
When I think of comfort food and predictability, I think chili is the most predictably unpredictable dishes made. A fall restaurant, home cook and tailgater favorite, chili can be made so many different ways.
There are meat chili's, vegetarian chili's, and chili's with beans. There are chili's that are thick, some are chunky and others are brothy like a soup. And if you think you KNOW the spice level of the chili that is placed in front of you that is the most unpredictable predictable part of chili in my opinion.
Unless you know how to measure the Scollville Scale and the concentration of capsicum, someone's definition of not too spicy can be the difference between enjoying your meal to having heartburn!
Every year the minute it gets cool, I make a new chili. I always vary something in in. I like the challenge but there is always that moment at the end where you hope you didn't go overboard on the chili powder…..and if you do….how do you counteract the heat so you don't have to toss out the whole pot.
I did something new this year, I added butternut squash. BUTTERNUT SQUASH??? Who put butternut squash in chili? Is that unpredictable? A little…but it was good.
I was goofing off on one our first cold days and thought I'd make chili. I'd like to say that this was well thought out….but it wasn't…or maybe it should have been because I'm a little rogue when I make chili.
I started adding my chili powders and got a little distracted. I was petrified that it was going to be too hot. I took a little taste and it was so spicy that I knew I could never serve it for dinner. (I like spicy but my other half can't handle the heat.).
I had a couple of choices for solutions like adding more tomatoes or broth to dilute it a little but in turn I'd be making an even larger batch. As I was looking in the fridge for a chili tamer, I saw I had some cut-up butternut squash.
Butternut squash in chili? Yes, butternut squash. I'm not a fan of beans and have often thought of ways I could make a heartier chili and this seemed like it could work.
Simply, I added it to the pot raised the heat a smidge and put a cover on it. Twenty minutes later, I took a taste and was thrilled. It helped even out the heat in your mouth with the creaminess of the squash pieces. Hooray!
It did all the predictable things that chili does like warm you stomach and soul but it unpredictably became something I would have never guessed…a new chili for the books!
Butternut Squash Chili
Ingredients
2

Tbsp

Garlic, chopped

2

Tbsp

Mexican Oregano

1

tsp

cumin

1

Tbsp

Chipotle Chili powder

1

Tbsp

Ancho Chili powder

1

Tbsp

Mexican Style Chili Powder

12

ounces

butternut squash, cut up cubes

1

cup

celery, diced

1

cup

carrot diced

14

ounce

tomato sauce

1

can

Rotel orignal diced tomatoes

1

can

Red Gold Cilantro/Lime diced tomatoes

1/2

cup

broth

1

pound

ground beef

10

ounce

shaved beef (our butcher sells this for things like fajitas or stir frys)

olive oil

Optional

fried onions, green onoins, hot sauce

1

onion, diced

1

roasted red pepper, diced
Instructions
In a large 5 quart dutch oven, drizzle in a little olive oil. Heat at medium.

Brown the beef. Remove.

Brown the shaved beef. Remove. *Don't skimp out on the shaved beef. It added a really neat texture to the chili.

Drizzle in a little more oil. Saute the carrots, celery, and onion until soft. Add the roasted red pepper.

Add garlic and cook another minute.

Add the chili powders, oregano and cumin. Coat the veggies.

Add the tomato sauce, diced tomatoes and broth. Increase the heat to a simmer.

Add the squash and cover the pot. Cook for 15-20 minutes stirring occasionally. Do not have your heat too high because you don't want it to burn.

Remove lid. If it is too thick, add more broth. If it is too thin, cook a little longer.

Serve with your favorite predictable chili toppings like fried onions, sour cream, green onions or hot sauce.