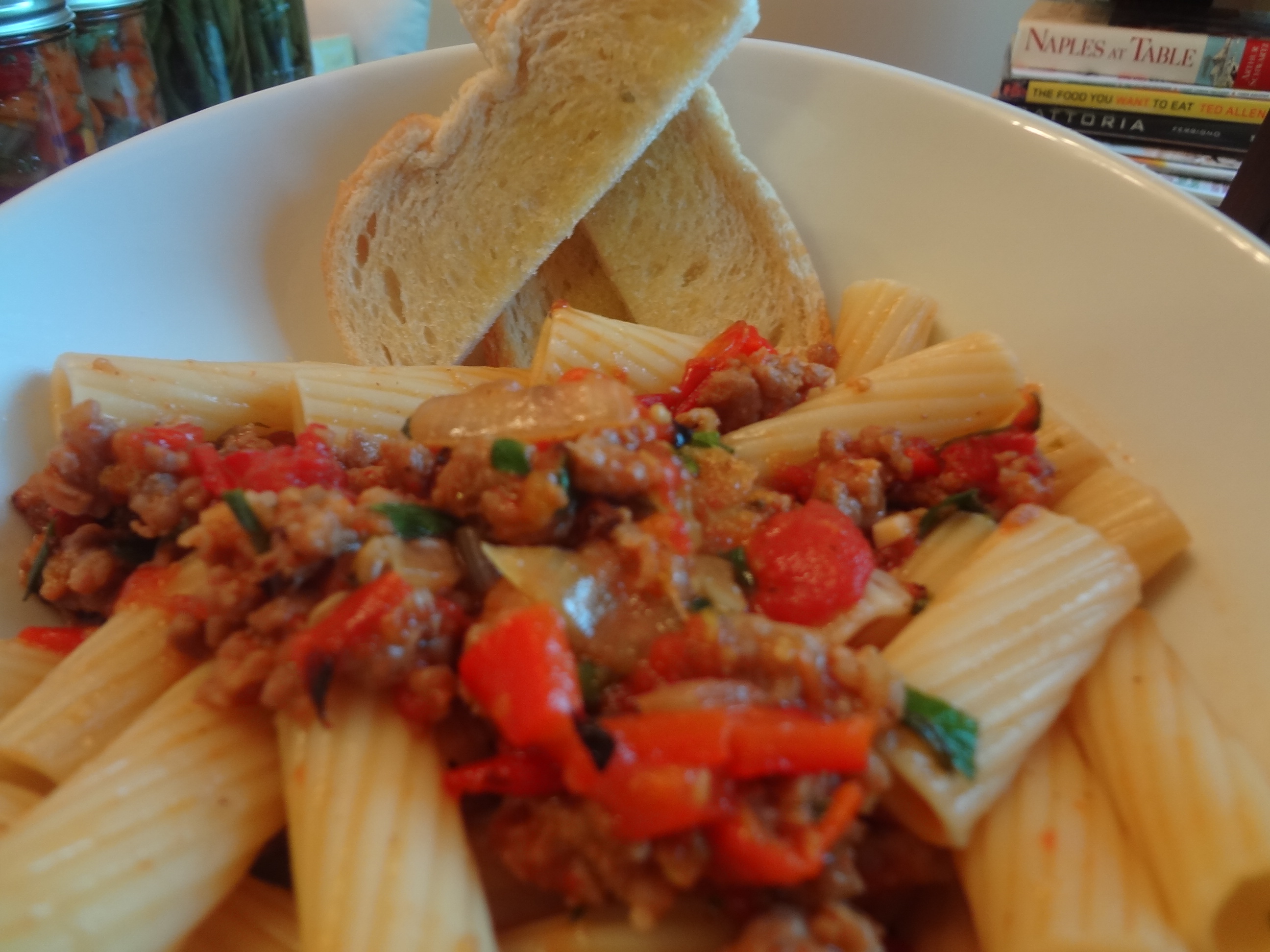 Summer is officially over and it is the start of a beautiful fall in the Midwest.  The fall palette of colors that unfolds when I step out the door is overwhelming with its beauty.
There are so many variations of colors.   The trees range from bright green to fiery red to a mustard yellow.  The brown and tan cornfields seem relaxed after a long hard summer.  And the fall wouldn't be complete without seeing a bright orange pumpkin patch setting the mood for the fall harvest.
As much as I love the fall, I will miss this summer.  The colors I enjoyed this summer came from my little garden.  I was almost feverish with joy as I would watch my tomatoes go from pale green to orange to a deep passionate red.  My pepper plants took a bit longer but the anticipation was just as great.
For the first time in my life, I relished each color change as it meant good things would soon come.  I will remember this summer as the summer of loving the dirt, the unique smell of a tomato plant on my hands and the culmination of emotions as I grew my own food.
So as I pick some of my last batches of tomatoes and peppers with the crunch of leaves under my feet, I will rejoice in knowing that I will get to do it all again next year.
To celebrate fall, today's recipe is a play on the classic sausage and pepper sandwich, sort of a comfort dish to help the transition of the seasons.   It uses my fresh summer grown peppers and tomatoes but the dish has a fall heartiness that is a requirement in the Midwest.
Happy fall, My Friends.
Sausage and Pepper Pasta
Ingredients
1 pound Italian sausage (ground or take whole sausages out of casing)
½ cup roasted red pepper (It can be a bit larger than ½ cup…mine was a rounded ½ cup.)
4 cups tomatoes, skinned and seeded  (You can use crushed or mash up some whole ones.  I actually used grape tomatoes that I had on hand and just skinned/seeded them.)
3 cloves garlic, chopped
1 yellow onion, chopped
3 Tbsp torn basil leaves (I used about 12 leaves)
Olive oil/salt/pepper
½ pound rigatoni pasta, cooked*
Directions
In a large high-sided pan, brown Italian sausage.  Remove and set aside.  Wipe out any excess grease.  (You can leave a little but go easier on the oil in the next step.)
In same pan, add 2 Tbsp olive oil over medium heat.  Add onion and garlic.  Cook until onion is translucent.
Add tomatoes; bring to a simmer and lower heat.
Cover on low for about 15 minutes.  Uncover, stir, and add taste for seasoning.  (If your sausage is spicy, you may be able to go lighter on the salt and pepper)
Add basil and mix in cooked pasta.
*If you are not in the mood for pasta, make the sausage sauce and put it on a hearty, Italian roll.  Add some mozzarella and broil until cheese is bubbly.  It will be a seriously messy sandwich but it will be worth every napkin you use!
I have the honor of going to Chicago Gourmet this coming up weekend.  I look forward to sharing the experience with all of you.  I can't wait to see what I learn from these amazing chefs.  (And try to copy at home this winter!)