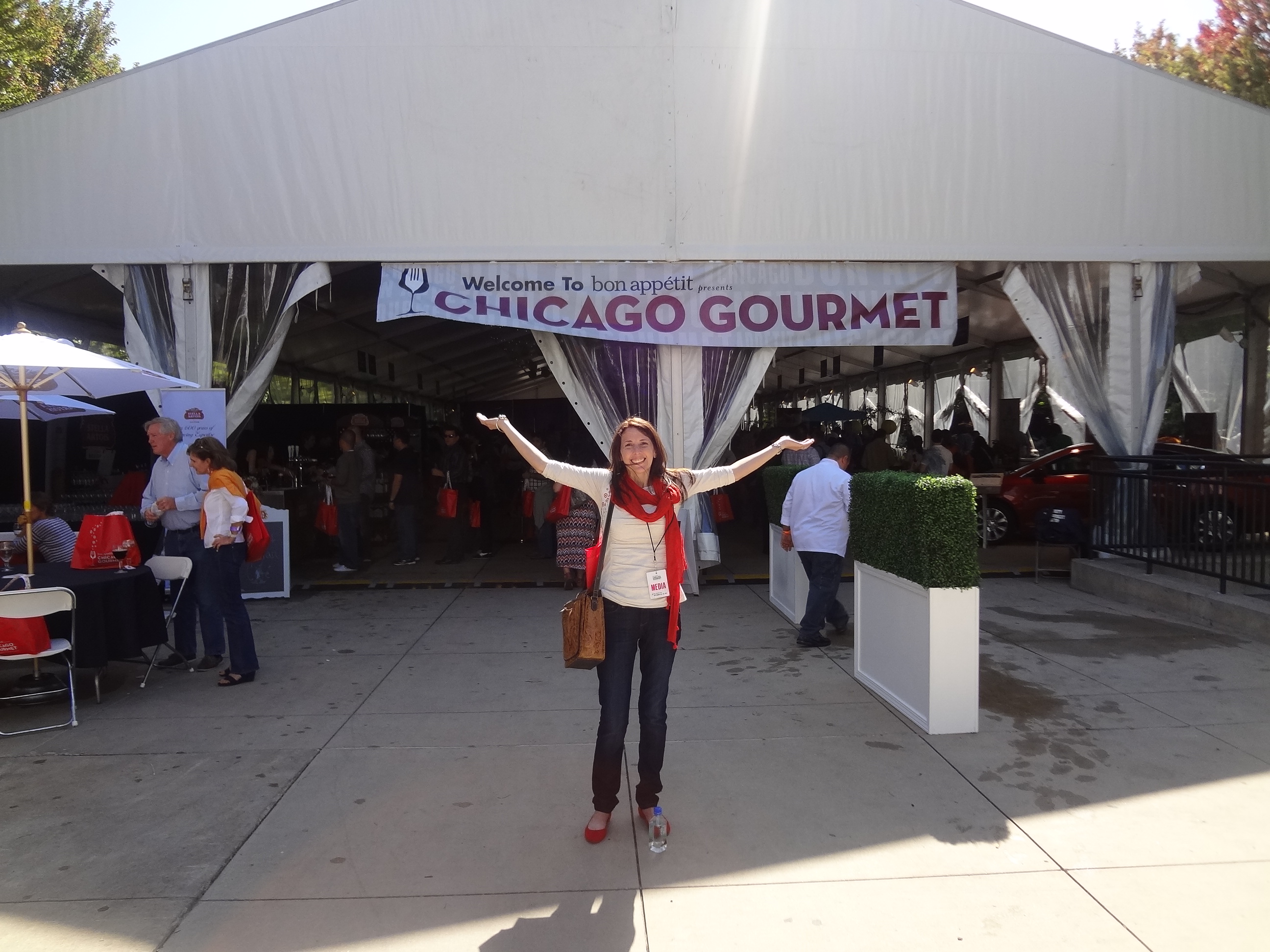 There was no yellow brick road for me to follow and yet when I looked out at Millennium Park this weekend it seemed like the Emerald City to me.  I felt the need to skip as I entered Chicago Gourmet 2012.  (I didn't actually skip but I did hop a little bit.)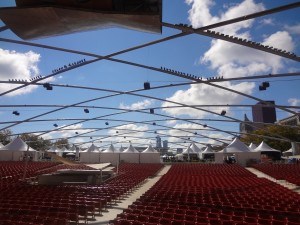 The fifth year for Chicago Gourmet has got to be their best yet.  (It was only my second but I can't imagine a better experience.)  The festivities included more than 100 of Chicago's finest restaurants and chefs (more on the amazing food later this week) as well a plethora of vintners, breweries and spirits.  (Spirits as in alcohol not ghosts or zombies.)
This year I was going to enjoy the event on both Saturday and Sunday so I had the luxury of savoring a little bit more of everything at my slower, small town pace.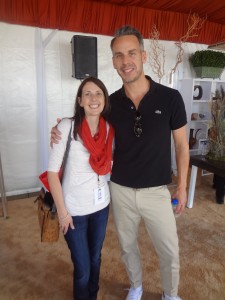 The courageous live cooking demonstrations, brainy book signings and the heart loving Chicagoans kept me from ever wanting to click my little red shoes to go home.
The brave live cooking demonstrations took place at one of two stages, The Bon Appétit Main Stage and the Bon Appétit culinary stage.  The main stage showcased some of my television (and restaurant) favorites like Rick Bayless, John Besh, Tony Mantuano, Stephanie Izard and Rick Tramonto. (Meeting crazed fans like me probably takes more courage than working in front of a live audience.)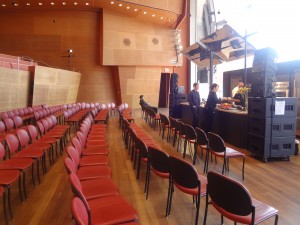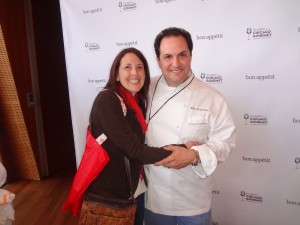 The Culinary Stage could have also been called the Chicago Showcase Stage because it was fun to see our local chefs like Tony Hu (Lao Sze Chuan), Niall Campbell (Firefly Grill) and Meg Colleran Sahs (Terzo Piano at the Art Institute of Chicago) at work.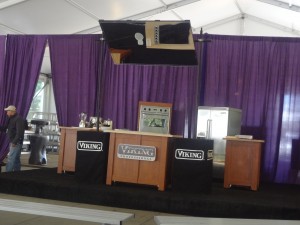 Watching the pros under pressure made me want to jump in and help.  (Not that any of them needed it, I just wanted to play with the awesome cooking appliances!)
For the bookish crowd, the cookbook signings at Barbara's Bookstore were almost as exciting as watching the chefs work live.   Since I spend a lot of time in my kitchen I love to have the books of these fabulous chefs at my fingertips.  Having them signed personally is just icing on the cake.  (Or since I met Art Smith… butter on my biscuit.)
In addition to Art Smith's  "Back to the Table: The Reunion of Food and Family," I purchased Takashi Yagihasi's book "Takashi's Noodles" and "Talk with Your Mouth Full" from Chicago's own Hearty Boys, Steve McDonagh and Dan Smith.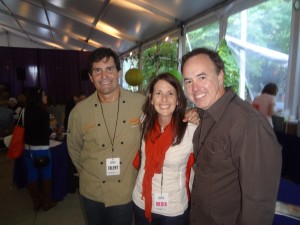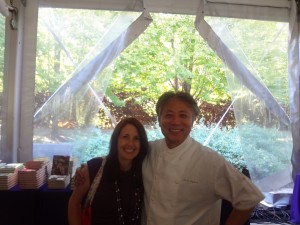 Everyone I met was delightful and made me love them even more after meeting them in person.  The truck that had Geoffrey Zakarian's book on board was highjacked by maniac foodies (not really but I like that story so let's run with it) so his signing got cancelled.  I hope he reschedules for next year.  (Hint. Hint.)  His book, Town and Country:  150 Recipes for Life Around the Table is available on Amazon…he told me that himself!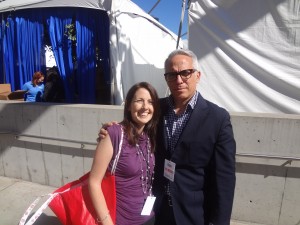 Finally, you can't have Chicago Gourmet without the heart of Chicago…the people.  Quickly becoming one of my favorite parts of the event, I love the time I had to mingle with all the great residents of this city.
I met self-described yuppie couples out on a double date, sweet Mama who had a crazy son wheeling her around, a new friend who missed a wedding in West Virginia, and I can't forget my hip tattooed gals who were absolute dolls.  (Anime dolls but dolls just the same.)
Tables were shared with families celebrating good news, ladies from LA, girls out for the weekend and golden wedding anniversary couples.
My personal small town adventure was shared with everyone as they made sure that I would go home with a story to tell.  Everyone contributed to the merriment and  grateful for the time spent with each other on two of the most beautiful days fall could possibly offer.
Although there is no wizard hiding behind a curtain orchestrating the schedule at Chicago Gourmet, it could not be done without all of the people behind the scenes.   (Thank you!!!)
As the weekend closed, my heels were clicked and I made it back to my small town.  There is no place like home but Chicago Gourmet embraced me like I was one of their own.
I can't wait to tell you about food on Thursday.  (How is that for a cliffhanger?)