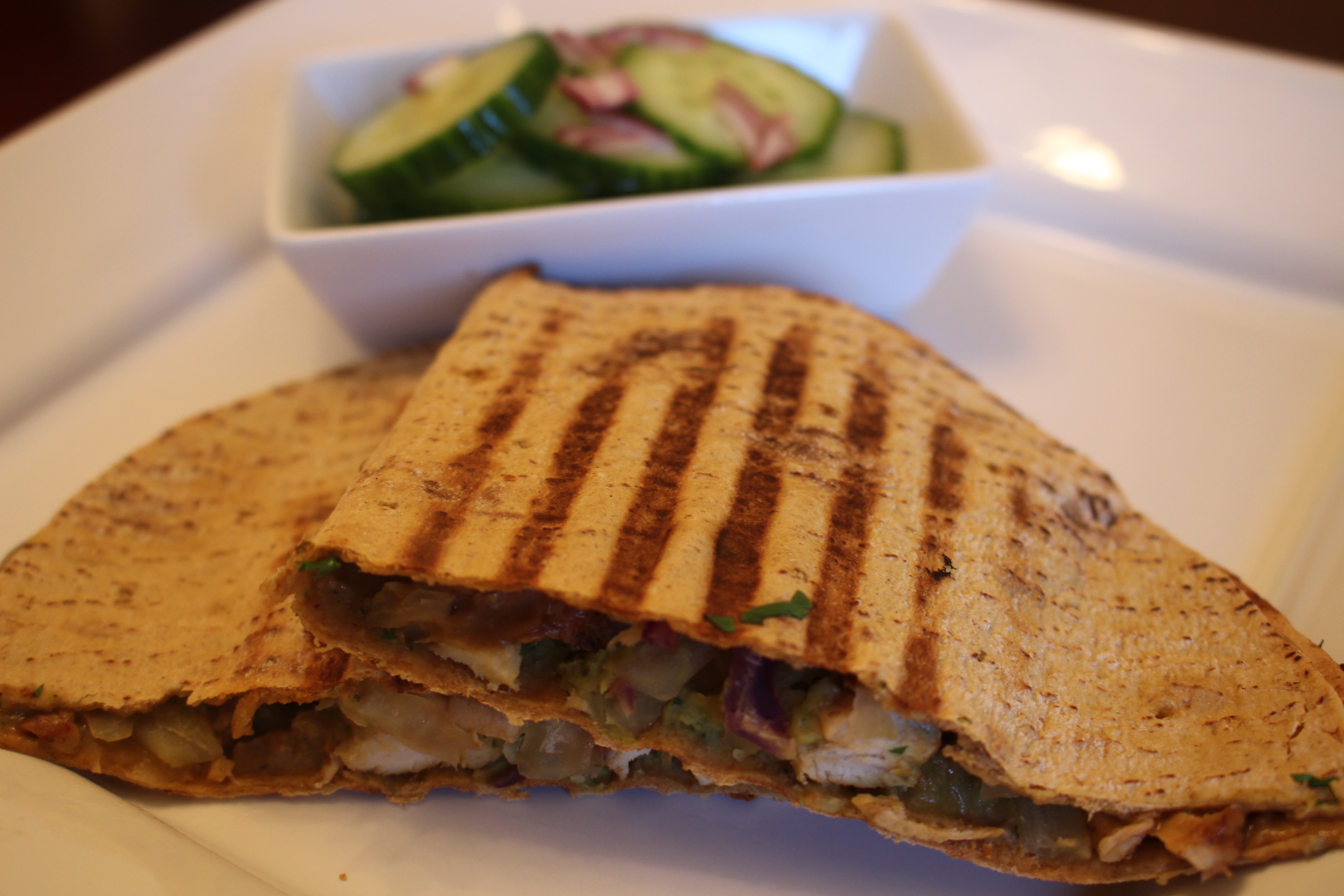 I am not one to brag (if you are a regular reader you know I love to brag….humor me) but I have a lot of friends. When you live in a small town for 16 years, you meet a lot of people and inadvertently become friends.
Now I'm not saying these are ALL friends who I call and share my private thoughts or meet for lunch. These are the kinds of friends that you have met from other bosom buddies and you bump into them all the time.
These extra friends see you at places like the grocery store or at your favorite local restaurant. You greet each other with warm smiles or maybe a hug. You spend a moment or two catching up on each other's lives and then part ways.
It is part of small town life knowing that if you leave the house, you will have one of these encounters. It is also part of small town life to know that when you leave the house you better not look like you just rolled out of bed because you KNOW you will be bumping into someone.
Elle is one of those women I bump into all the time. She owns a popular salon in Michigan City and I have known her for years via other friends. She always has perfect hair (she is good at what she does) and knows how to pick the perfect lipstick color. (Lipstick fascinates me but that is another story.)
Our encounters have increased lately because the weather is FINALLY nice enough in this area to leave our homes on a regular basis.
We ran across each other earlier this week and she told me about a flatbread sandwich that she liked at a popular chain restaurant in our area. She said to me that if I could figure it out to let her know because it is one of her favorites.
Elle doesn't know me well enough to know that I took this as a personal friendship challenge. I would figure out the mystery of this flatbread sandwich to increase my friendship stock value.  In reality, I know most of my friends only like me because of my food. (And my mom pays them.)
Oh…you are wondering what this sandwich was….it was a Thai Chicken Flatbread. I googled the components and found that it had 3 different kinds of sauces on it (Peanut, hummus and a vinaigrette). I made all the sauces from scratch (because that is what friend does) but thinks you could cheat on at least two of them if you have a time constraint.
Thank you for the challenge, Elle. I can't wait to bump into you again this summer.
Thai Chicken Flatbread
Ingredients for sandwich (I only had tortillas in the house so picture is not a flatbread)
1 pound of cooked chicken
Thai Vinaigrette (Store bought or recipe follows)
Peanut Sauce (Store bought or recipe follows)
Cilantro-Jalapeno (Make this at home…recipe follows)
Couple of cups of shredded cabbage (a raw coleslaw mix works perfectly)
4 of your favorite flatbread or naan or even some tortillas.
Direction for sandwich
Spread the hummus on the flatbread.
Top with a generous portion of the chicken.
Drizzle LIGHTLY with vinaigrette.
Add a handful of shredded cabbage.
Drizzle with peanut sauce.
Fold over and grill in a Panini press or on top of stove. You don't really need it piping hot, just enough to toast the flatbread. (A toaster oven would probably work too.)
Serve with some extra peanut sauce for dipping. (For no other reason than I like peanut sauce.)
Thai Vinaigrette
Ingredients
2 tsp rice wine vinegar
2 tsp ponzu (or light soy)
1 tsp lemongrass, minced
½ tsp toasted sesame oil
Juice of 1 lime
Directions
Put in small jar and shake until incorporated. (I also use this as a quick 1 hour marinade.)
Peanut Sauce
Ingredients
½ cup SMOOTH peanut butter
¼ cup hoisin sauce
½ TBsp rice wine vinegar
1-2 tsp of sambal. (Start slowly)
2 Tbsp Light soy
Juice of one lime
1-3 Tbsp water
Directions
Mix peanut butter, hoisin, vinegar, ½ tsp of sambal, soy and lime juice. Add water to smooth it out. TASTE. If you would like it spicier, add more sambal SLOWLY. It will heat up quickly.
Cilantro-Jalapeno Hummus
Ingredients
2 cloves garlic
1 jalapeno, seeds removed
3 limes, juiced
2 cans of chick peas, drained
1/3 cup tahini
1 cup of cilantro, chopped (measure out a rough cup of cilantro and chop it…DON'T chop it and then measure)
2 Tbsp olive oil
Directions
In a larger food processor (or a blender like a Vitamix), chop up the garlic.
Keep chopping and add the jalepeno.
Add chick peas, lime juice, tahini and cilantro.
Twirl until smooth. You may need to scrape the sides.
Finally drizzle in the olive oil.
If you want it smoother, add a smidge more olive oil but proceed with caution.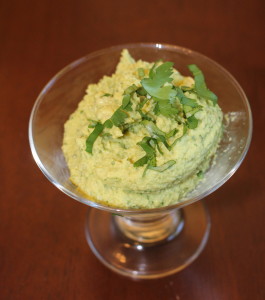 The hummus is what makes this sandwich special….and the fact that it was inspired by a friend.