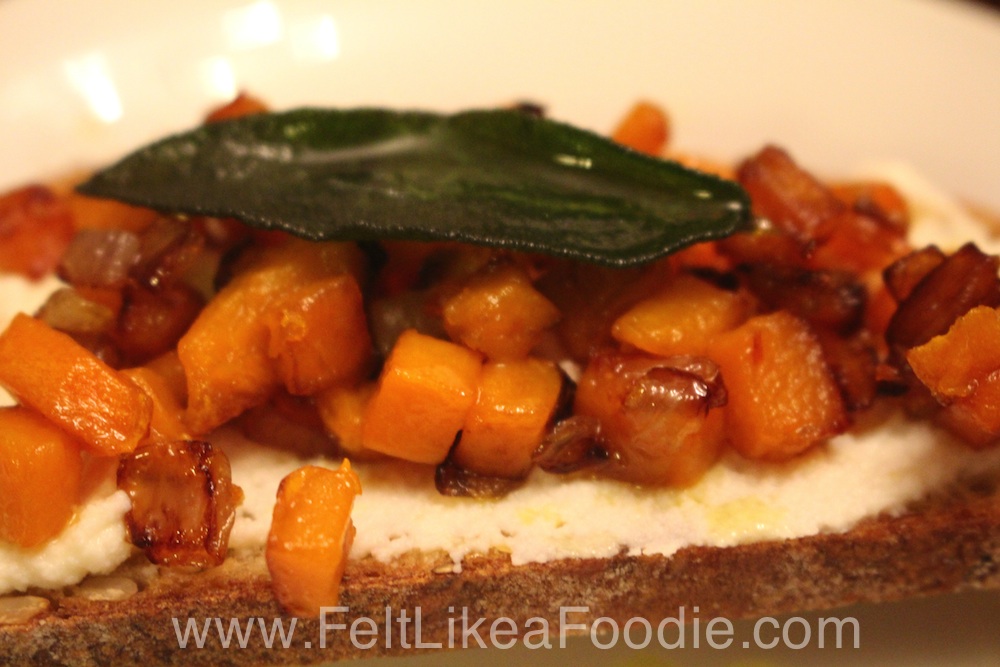 I have received a few emails asking me about my health since my surgery this past spring.  (I have ignored the requests to post pictures of me in a hospital gown.)  My life with Crohn's will and always has been a battle but I am doing better.  I would be happier if I could gain some weight, have a little less pain and have more energy but the support from all of you is the best medicine and continues to inspire me to be stronger.  Thank you!
Speaking of inspiration (how is that for a segue), nothing is a better cooking inspiration than Thanksgiving.  Everywhere I look right now, I see suggestions of new dishes to try.  I am almost overwhelmed by the options.  (I think I am a recipe hoarder in need of an intervention.)
The problem is I get a lot of endorsements on recipes or just pictures of recipes that people never try!  REALLY?!!  How do you say a recipe is good if you have never made it or even tasted it??!!  (Unless it comes from Felt Like a Foodie and then you know it is good!)
I would say I rarely try things that people suggest with the exception of one gal from high school.  (I'll call her Ethbay to protect her privacy.)  She always seems to be trying new, intriguing food combinations.  (She is also the gal who told me about Glazed and Infused's Bacon Long John!)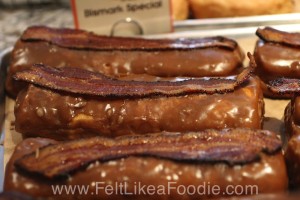 So last week, Ethbay posted something on Facebook about her new favorite pizza…butternut squash, ricotta cheese and cranberries?  I couldn't wrap my head (or mouth) around that combination for some reason.  I, personally, have been a little overwhelmed with all the butternut squash dishes/recipes that have crossed my path so far this year.  (If I am given one more soup recipe, I will scream!)
The weather was bad yesterday and I had nothing to do but think about Ethbay's pizza combination.  (Actually I had plenty of housework to do but I was enjoying the food distraction.)
Luckily, I had a butternut squash lying around (Thank you, Garden).
From Ethbay's description, I came up with my own topping for a crostini that I must say really knocked my socks off.  Good suggestion Ethbay!  I guess it shows I need to trust people's suggestions.  (Or at least yours!)
Butternut Squash Crostini
Ingredients
½ cup of ricotta cheese
Zest of one lemon
1 cup of butternut squash, diced
1 shallot, diced
Drizzle of honey
Olive oil
8-10 pieces of crostini rubbed with garlic
Fried Sage leaves for garnish (heat olive oil in pan, add leaves, when edges start to curl in they should be done.  Drain on a paper towel)
Directions
In a nonstick sauté pan, heat about 1-2 Tbsp of olive oil over medium heat.  Add squash and shallot.  Add a sprinkle of salt and pepper.
Cook about 7-10 minutes until squash softens and shallot starts to caramelize.
Drizzle a tiny smidge of honey and cook another minute.  (This just slightly glazes the squash.)  Remove from heat.
While the squash is cooking, mix the cheese with the lemon zest and set aside.
To serve, spread each piece of crostini with a ricotta mixture.  Top with butternut squash and 1 fried sage leaf.  Add a drizzle of olive oil.   Serve.
The pizza Ethbay had included cranberries but unfortunately I didn't have any in the house but I can see how they would add a great pop of flavor!  (I also would like to try a crumble of crispy pancetta or bacon on there too but I won't suggest that until I actually try it!)