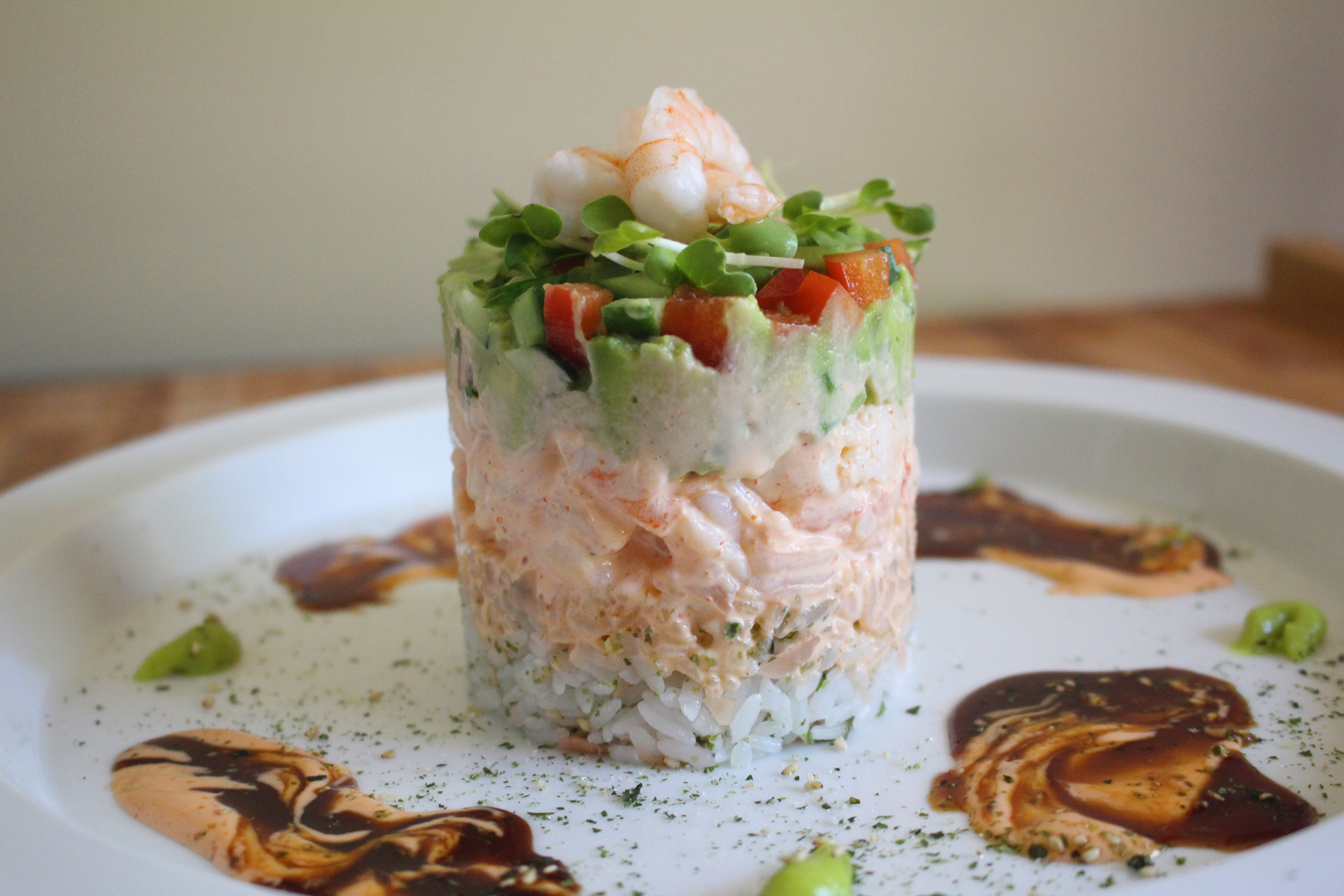 One Shrimp. Two Shrimp. Pink Shrimp. Poop Shrimp.
I bought a bag of shrimp, all safe in a stash. 
Pulling off the shells and placing them in the trash. 
I looked at the pile all pretty and pink when all of a sudden I saw something that I think stinks.
They call it a "vein" and line of black goop but I knew better…it is shrimp poop. 
This is the Dr. Seuss story that was never told.  (And probably not really the most appetizing start to a food blog post.)
I have a love/hate relationship with shrimp.  I really love to eat it.  It is really one of the most versatile seafood items you can cook with….that is….if you can get past the preparation.
I really have tried to get past this issue.  I've bought shrimp and brought it home.  I take a deep breath and can get about 2-3 of them clean.  I start to think about what I'm actually doing and get a little nauseated.  (It is usually at this point I yell for my hubby to finish it for me with the threat we won't be eating at all if he doesn't clean the shrimp for me.)
There also has been the option of buying the "already cleaned" shrimp.  These would be great except one or two of them being not cleaned….and then I get creeped out.
I had gotten to the point where I wasn't preparing shrimp at home and only eating it when I went out…but guess what…..you can get served a "dirty" shrimp on your plate!!!!  I know chefs say to get over it but it is just one of those things for me.
What are my choices….give up shrimp?  Hire someone to clean my shrimp?  Pretend that black line is a tattoo that expressed the shrimp's wild side?  Nope, none of that is going to work.
It I just don't want to eat it.  (And for those of you who say you can't taste it….you can!)
So I wanted to find at least a partial solution for recipes that include already cooked shrimp.  (You know like your shrimp salads, cocktail shrimp and shrimp towers.)  I found that in the frozen department there is something called "salad ready shrimp."  These little babies were perfect!!!
Now be forewarned, they aren't your JUMBO…holy cow…look at the size…shrimp.  But they aren't the itty bitty where are my shrimp shrimps either.  I think they qualify for small or medium.
But this is one time where size is not important!!!  It is the fact that they are really, really clean and they taste great.  (I also like the fact that I didn't have to deal with any shells.)
I know part of being a great chef is to get past these aspects of preparing foods.  I'm willing to accept the fact that I am marred when it comes to this aspect of food preparation but I accept it.  With that said, another part of being a good chef is to figure out how to accommodate your dishes to what you have available and stay true to how you like to cook.  And as Dr. Seuss said "Today you are You, that is truer than true. There is no one alive who is Youer than You."
Shrimp Tower
Ingredients
¼ cup pickled ginger
1 ½ cup of rice cooked sushi rice
1 Tbsp rice wine vinegar
1 Tbsp furikake (this is that rice seasoning with sesame seeds and toasted seaweed)
1 red pepper, chopped
1 cucumber, chopped
¼ cup Kewpie mayonnaise
1-2 Tbsp sriracha
1 tsp toasted sesame oil
8-ounce salad ready shrimp, roughly chopped (reserve 4 shrimp for the garnish)
1 avocado
2-3 green onions, chopped
Juice of 1 lime
Garnish Options: Eel sauce, spicy mayo, micro greens, sesame seeds, wasabi
Directions
In a small bowl, mix ginger, rice, rice wine vinegar and furikake.  Mix it well but don't start squishing the rice.  Set aside.  (You will have extra so if you need to sneak a taste or tow….feel free.)
In another bowl, mix the red pepper and cucumber.
In another bowl, mix the mayonnaise, sriracha and sesame oil.
In another bowl (today's blog is brought to you by dishwasher detergent), add the shrimp.  Slowly, add a little of the mayonnaise.  You want to coat the shrimp but not drown it.  Set aside.
In another bowl, mash the avocado, green onions and lime juice.
Using a food mold tube (or you can use a can that has the top and bottom cut out), add the ingredients in the following order….rice, shrimp salad, avocado and red pepper/cucumber.
I topped mine with some micro herbs I had in the fridge and a couple of whole shrimp.  I also made my plate a little messy with some sauces.  (I over sauced for the picture but I liked the picture better than the clean plate.)
One Shrimp, Two Shrimp….
Ingredients
¼ cup pickled ginger
1 ½ cup of rice cooked sushi rice
1 Tbsp rice wine vinegar
1 Tbsp furikake (this is that rice seasoning with sesame seeds and toasted seaweed)
1 red pepper, chopped
1 cucumber, chopped
¼ cup Kewpie mayonnaise
1-2 Tbsp sriracha
1 tsp toasted sesame oil
8-ounce salad ready shrimp, roughly chopped (reserve 4 shrimp for the garnish)
1 avocado
2-3 green onions, chopped
Juice of 1 lime
Garnish Options: Eel sauce, spicy mayo, micro greens, sesame seeds, wasabi
Instructions
In a small bowl, mix ginger, rice, rice wine vinegar and furikake. Mix it well but don't start squishing the rice. Set aside. (You will have extra so if you need to sneak a taste or tow….feel free.)
In another bowl, mix the red pepper and cucumber.
In another bowl, mix the mayonnaise, sriracha and sesame oil.
In another bowl (today's blog is brought to you by dishwasher detergent), add the shrimp. Slowly, add a little of the mayonnaise. You want to coat the shrimp but not drown it. Set aside.
In another bowl, mash the avocado, green onions and lime juice.
Using a food mold tube (or you can use a can that has the top and bottom cut out), add the ingredients in the following order….rice, shrimp salad, avocado and red pepper/cucumber.
I topped mine with some micro herbs I had in the fridge and a couple of whole shrimp. I also made my plate a little messy with some sauces. (I over sauced for the picture but I liked the picture better than the clean plate.)