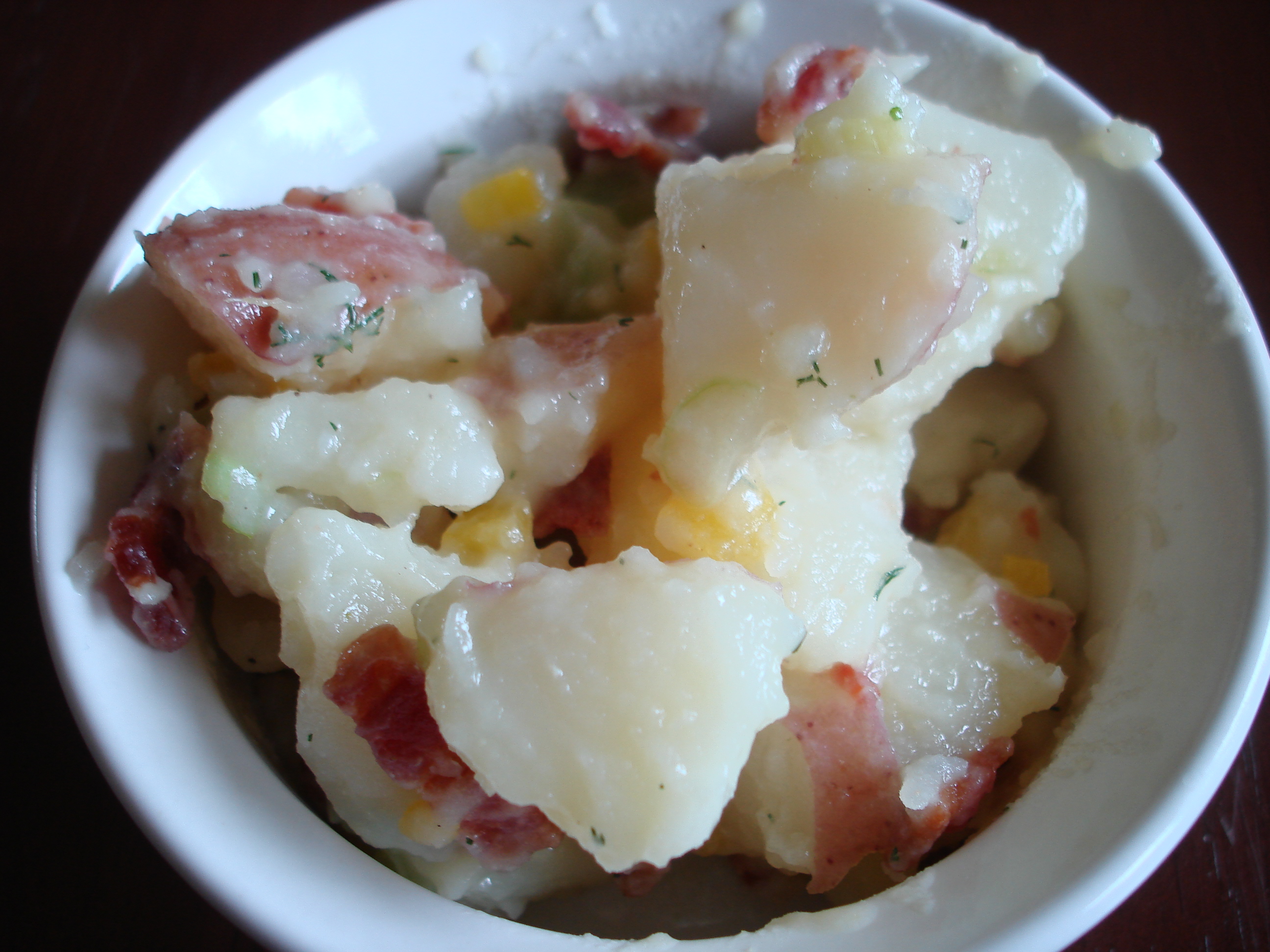 So it is officially summer and you know what that means?  BBQ's, picnics, parties and any excuse to get together and eat!
I love a good gathering of my people but I get nervous when I see food sitting out especially in the warmer weather.  It is hard to enjoy yourself if you are wondering how long the potato salad has been sitting in the sun.   Unless you want to poison your guests (like in-laws or noisy neighbors), it is best to use some pre-cautions when serving food outside.
Have wet wipes or hand sanitizer near the food table so people wash off their cooties.
Try to keep food in the shade. (But also keep an eye out for the birds if you catch my drift)
Keep food and drinks in separate coolers.  This way the food container won't be constantly opening and closing by that cousin who drinks too much.
Keep cold foods COLD!!  Take a roasting pan, fill with ice and place bowls of food on top.  It will keep the dishes cooler longer.
Serve the cold dishes in smaller bowls and replenish with fresh bowls from the cooler or refrigerator.  Don't just refill the bowls since they have been out for a while and you may contaminate the fresh food.
When grilling, don't cook all the meat at once so it has to sit out.  People would rather wait 10 minutes for a fresh burger than eating a luke warm, dried out burger.
Time how long your perishable food has been out.  The time limit should be an hour!!  After that, pitch the food no matter who tries to convince that it is still good.
Finally, when possible try to prepare foods without mayonnaise like my Safer Summer Spud Salad!  (How is that for a segue way?)
Author:
Ingredients
2.5 pounds red-skinned potatoes cut up into eighths and boiled
3 scallions, thinly sliced
1/2 of a yellow pepper, small dice
1 stalk celery, small dice
1 cup olive oil
2 TBsp white wine vinegar
1 TBsp Dijon mustard
3 tsp honey
1 tsp garlic, chopped
1 tsp fresh dill
Salt and pepper
A couple of slices of cooked bacon
Instructions
In a large bowl, mix cooked and cooled potatoes, scallions, yellow pepper, and celery.
In a separate mix the olive oil, vinegar, mustard, honey, garlic and dill to make the dressing.
Poor dressing over the potato mixture while stirring everything together.
Taste for seasoning.
I crumble a couple of pieces of bacon on top when I serve it because I like how the salty bacon compliments the salad and I really like bacon. You can omit this garnish.
This potato salad is a nice alternative to the mayonnaise-laced salad usually seen at potlucks.  It tastes fresher and is less heavy for a hot summer afternoon.  I do still say it shouldn't sit out for more than an hour but it is soooo good that it won't last that long on the table.
Have a happy and safe summer!