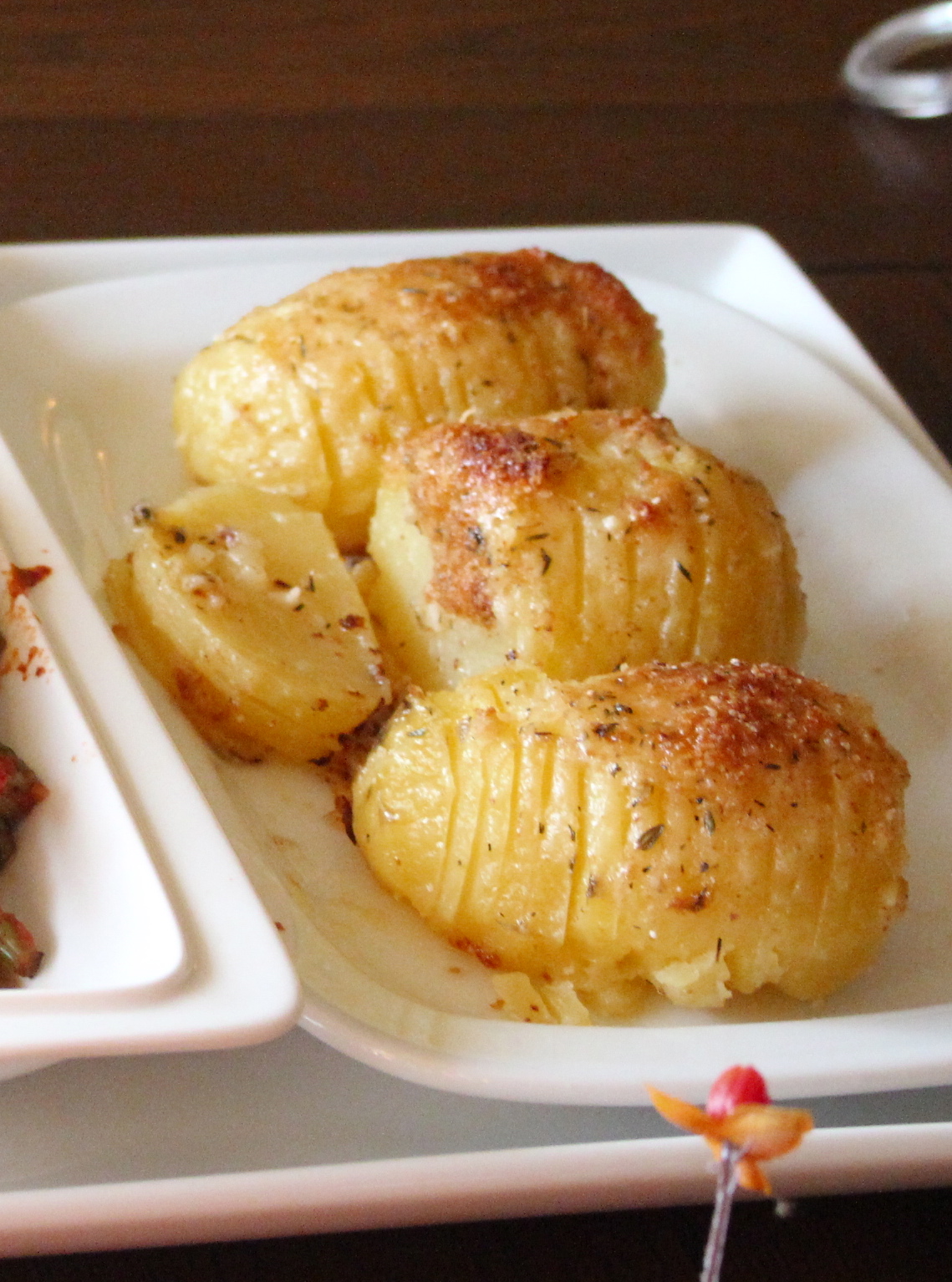 It is Thanksgiving week.   Are there things you look forward to the most like the laughter, a pretty set table or an excuse to eat multiple pieces of pie? Maybe you love being the favorite aunt (moi), making gingerbread houses and cleaning someone else's kitchen.
I think most people like Thanksgiving because the menu is pretty much set in stone. You have a turkey, stuffing/dressing, a green veggie, sweet potatoes and mashed potatoes. Don't forget the rolls, cranberries and pies are also on the list. You can't miss those or everyone is going to talk about you.
It is like the holiday is filled with pressure. Maybe you don't like turkey but you KNOW you have to serve it because what is Thanksgiving without a bird! It doesn't matter that you hate the process of cooking a whole turkey you HAVE to do it. And lord help the person who thinks they can just put a turkey breast on the table! People will turn on you quickly!
The same thing goes for other Thanksgiving favorites too. Everyone has expectations as to what is on your table. The sweet potatoes need to be either layered in marshmallows or cooked southern style with pecans and brown sugar. Green beans should have almonds or those weird crunchy onions on top. And your cranberries need to jiggle like they are strippers on a Tuesday night! (I am assuming Tuesday is a slow night for strippers so a little extra jiggle will bring in some big tips to make up for the lack of customers.)
I have a confession. (No, I'm not a Tuesday night stripper!) I could care less about Thanksgiving mashed potatoes. I don't like when they are over mashed, starchy, too buttery or too lumpy. (I like to rice them, add some cream (not milk) and a dab of butter.)
If you don't serve them, your family will ostracize you. They will call you Miss Anti-potato head, the dud of spuds and other names that I care not to say on a public forum. You might as well be a stripper because no one will ever look you in the eyes again. (Let's face it; if I had the "stuff" to be a stripper, no one would look me in the eyes anyway!)
I think this year we should pressure our hosts into serving hasselback potatoes. They are actually easier than mashed potatoes and so much prettier. If you've never hasselbacked before I'll make it easy. Think of them like a big fan.
Take a yellow gold potato, cut some even slices down each one but don't go all the way down, leave a little on the bottom and smother in fat. (I'm sure there is another stripper reference I can use here but I'll just let you use your imagination)
As they cook, the cut sections fan out and the butter seep into each crevice. You can get really make it a showstopper and add a little cheese, herbs or bacon halfway through cooking. These babies will come out of the oven and your guest will never think of Thanksgiving potatoes the same again.
Hasselback Potatoes
Ingredients
Yukon Gold potatoes (You can completely peel, leave the peel or partially peel.  Do what you like.)
Butter
Any array of breadcrumbs, cheese (parm is great), bacon, herbs and salt and pepper
Directions
Oven 400.
In a small bowl, combine your "array". Think that each potato is going to need about 1 full Tablespoon of toppings. To make it stick, add a drizzle of butter. Set aside.
Slice a thin slice off the bottom of potato so it is level and does not wobble when you are trying to slice it.
Using a fork's tines as your guide, thinly slice the potato crosswise. Don't go all the way to the bottom. (If you do, it isn't the end of the world. It is a potato and not brain surgery.)
Place the potatoes in a baking dish.
Drizzle EACH potato with about 1 tablespoon of butter. (The fat is a necessary evil.) Use your judgment. If you have really small spuds, use a little less butter. They need to be shiny like a well-greased stripper but not so much butter that they will slip off the pole plate. (I don't know how to explain my reference point today.)
Cover your dish with foil and bake for 30 minutes.
At the 30 minute mark, remove from oven and smush your array of toppings on potatoes. Recover the potato dish with foil and bake another 30 minutes.
When they come out of the oven, they should be fork tender. If they aren't tender, bake a little longer.
Resist the urge to put your topping on at the very beginning. It keeps the potato from fanning as much. (My picture is from an unfanned potato.)
Serve on a platter with nothing on….the platter. You should have on clothes because even if you are a stripper no one wants to watch you eat naked.