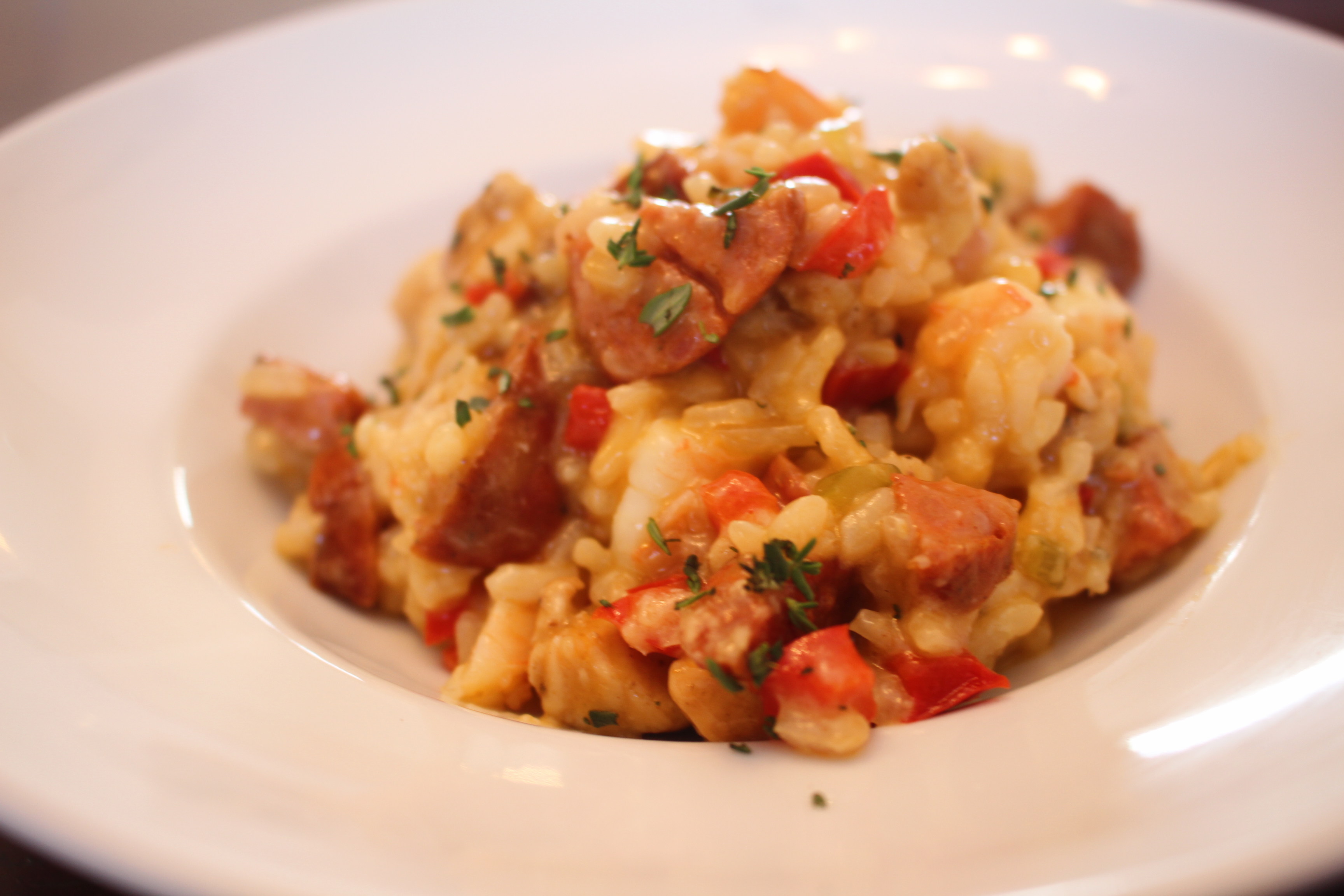 It is funny. Before I write a blog, I try to research the topic to make sure I am being somewhat factual. (Nope, that isn't the funny part.) I mean, just in case my blog comes up in someone's search engine on a topic, I want to be considered a good resource. (Still not the funny part.)
The funny part is that I was looking up information on Fat Tuesday and I really couldn't find a lot of material that matched. (Maybe that isn't very funny either.)
I information pointed it to being the day of feasting before the season of fasting for lent. I got that.
The roadblock for me was trying to find the exact correlation of Fat Tuesday and how it became synonymous with a crazy celebration in New Orleans. Now I have never been to New Orleans for Mardi gras. I have always felt intimidated that there is a city where it is required to show your chest in order to get jewelry. (I take that back. I'm married and that is the way I get jewelry.)
As I was reading, I guess Fat Tuesday originated as a day to fill your belly because you were expected to fast for the 40 or 46 days of lent. (The math here was also unclear. Some people count the Sundays, some folks don't. You decide.)
We all know no one really fasts for lent anymore. The "fast" part of lent has turned into people sacrificing something "huge" in their lives like chocolate, diet pop or Facebook. (Seriously, I would love to have a chat with a theologian on modern day sacrifices.)
I can't be too judgmental. I think the last time I participated in Lent was in the 1970's and I gave up my blankie. I know it didn't last for the entirety of lent because giving up blankie was like giving up part of my soul. (Okay, a little dramatic but I was 7 and I loved Blankie.)
So in all my searching, I did find one thing that seemed to correlate New Orleans and Fat Tuesday.
"On March 2, 1699, French-Canadian explorer Jean Baptiste Le Moyne Sieur de Bienville arrived at a plot of ground 60 miles directly south of New Orleans, and named it "Pointe du Mardi Gras" when his men realized it was the eve of the festive holiday."
(Credit for that quote goes to Mardigrasneworleans.com).
So I hope folks let me off the hook for not deciphering the connection of Fat Tuesday and New Orleans.   I am neither a historian nor churchgoer. I just needed an excuse to make jambalaya!!
Risotto Style Jambalaya*
*I love jambalaya BUT never like how my rice turns out. So when I made it today, I decided to use the techniques I learned on making risotto use it to make some of the creamiest jambalaya I've ever had!  I do not claim this to be authentic jambalaya but it had the flavor profile which is what I was looking for!
Ingredients
2 Andouille sausages (I use the brand Kayem)
1 small chicken breast, diced and tossed with 1 tsp of favorite creole seasoning
8 shrimp (I used some cocktail shrimp we had in the fridge)
½ yellow onion, diced
½ red pepper, diced (normally you'd use green, but I dislike green)
1 stalk of celery, diced
1 tsp garlic, minced
½ cup Arborio rice (this you can't substitute, sorry)
¼ cup white wine
3 cups of vegetable broth, keep warm
½ cup of Parmesan, grated
1 tsp fresh thyme, chopped
Olive oil
Directions
In large pot (I use a 5.5 quart one so I have room to maneuver), brown your sausages. Remove from pan, chop, set aside and keep warm. (You are going to warm it all up in the pan again later so make sure you aren't cooking them and you just have them warming.)
In the same pan, brown the chicken. Remove from pan and set aside with the sausages.
If your shrimp aren't cooked, cook them in the pot real quick and remove them. If they are already cooked, just heat them up in the pan for 30 seconds just to let them absorb some of the fatty goodness left in the pan from the sausage. Remove them, dice them up and put them with the other meat.
Put a generous swirl of olive in pan, add onions, pepper and celery. Cook until it is just soft but not mushy. Add garlic and cook another minute.
Add the rice and let it swirl around in pan for about a minute. It should be coated with the other ingredients.
Add wine and stir until is fully evaporated/absorbed.
Now here is the key….add about 1 cup of broth. Over medium low heat, stir it until the broth is all absorbed. Make sure your heat isn't too high so the rice has a chance to absorb the liquid.
When the broth is absorbed, add more. This is a long process, like 20-25 minutes. You want your rice to be cooked and the sauce to be creamy. You may not need all 3 cups and you may need a little more.
There are two keys to knowing when it is done. First, taste. If your rice is crunchy, it is not done!
Next, drag your spoon down the middle of the risotto. Part it like the Red Sea. If it gets all liquidy in the middle, it is not done. If it stays parted and slowly melts back into each side, it is done.
Remove from heat and stir in cheese, reserved meat and thyme.
Serve IMMEDIATELY.
This was time consuming but GOOD!!! Nice to know I have an excuse to eat the whole pot and not feel guilty this week!