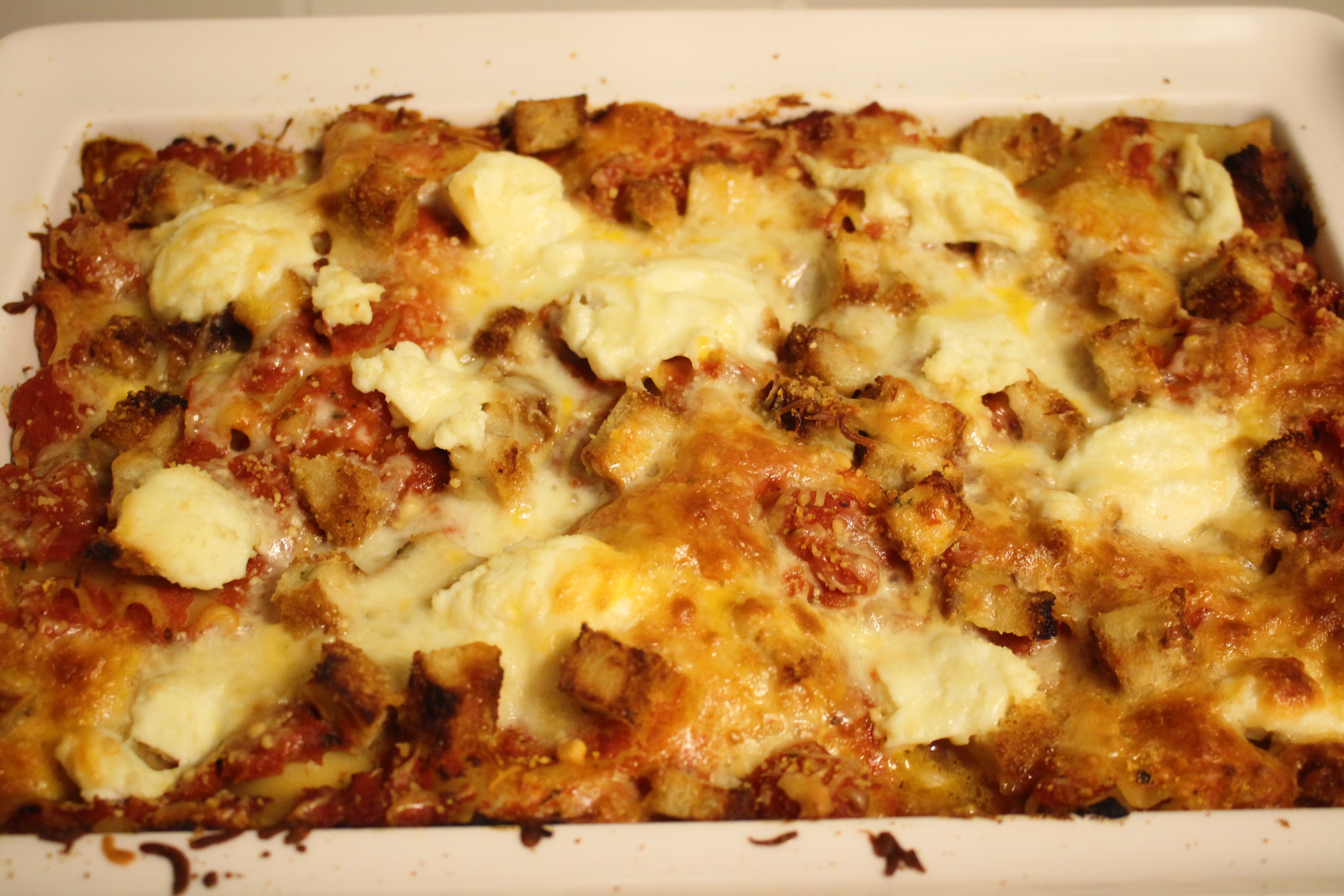 "Food Brings People Together" is the newest campaign of Red Gold Tomatoes. As a family owned company, they only work with local family farms to help us make great meals for family and friends at home.
Since I am part of Red Gold's adopted blog family, they gave me a challenge to help promote their Red Gold Simple Gourmet Lasagna Party on Facebook. I'm supposed to make a simple lasagna but step it up a notch.
Now anyone who has eaten at our house knows that I take great pride in my own lasagna recipe but I would not classify it as simple. It is a "plan ahead" lasagna. (It is also a plan on wearing bigger pants the next day because you will eat so much of it!)
Red Gold Tomatoes has come up with some effortless add-ins that will make dinner a piece of cake. (I wonder why "piece of lasagna" never took off as a popular saying?)
They gave me a handful of recipes like Eggplant Florentine Lasagna and Roasted Butternut Squash Lasagna which can be found on their website. But the one that made my mouth water was the Chicken Parmesan Lasagna!!!! It is like the ultimate Italian Match-up!
I stayed pretty true to their recipe with the exception of cheating on one big thing. I purchased chicken scaloppini filets from an upscale grocery store. I just thought if I am going to call this my "easy" gourmet lasagna, I needed to skip a few more steps.
The only other thing I changed was that I cooked my noodles first. I'm not a fan of no-bake lasagnas. There is just too much room for error. I know people consider this a time saver but to me it is worth the 10 minutes to cook my noodles.  (I had a no-bake lasagna incident about 5 years ago and it still pisses me off!)
Here is the recipe link that I used. I was absolutely thrilled with the end product….a tasty new lasagna that was EASY and it is something I would love to whip up for company sometime.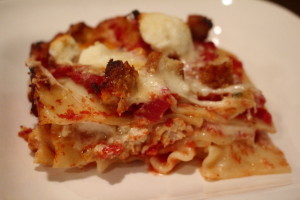 The other thing is that the Red Gold Tomatoes lasagna recipes are set up so you aren't spending the whole time cooking and you can actually enjoy some time with your family and friends.
Finally, I really was digging the chicken pieces in the lasagna. I've made lasagna with ground turkey/chicken in the past but I sincerely enjoyed the textual bites of the chicken cutlets in this lasagna.   Surprisingly, it didn't make the lasagna feel heavier which was my fear. It was an extremely lighter meal. (Unless you eat two big portions, then you need a lasagna intervention!)
Thank you to Red Gold for supplying me with my delicious tomatoes and giving me an excuse to reinvent my lasagna.   I have been a fan of Red Gold Tomatoes for years so doing these challenges are a pleasure for me.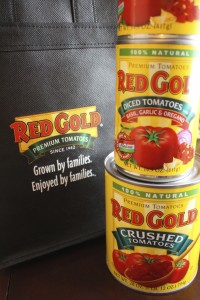 Let me know if you try any of Red Gold Tomatoes recipes and what you think!