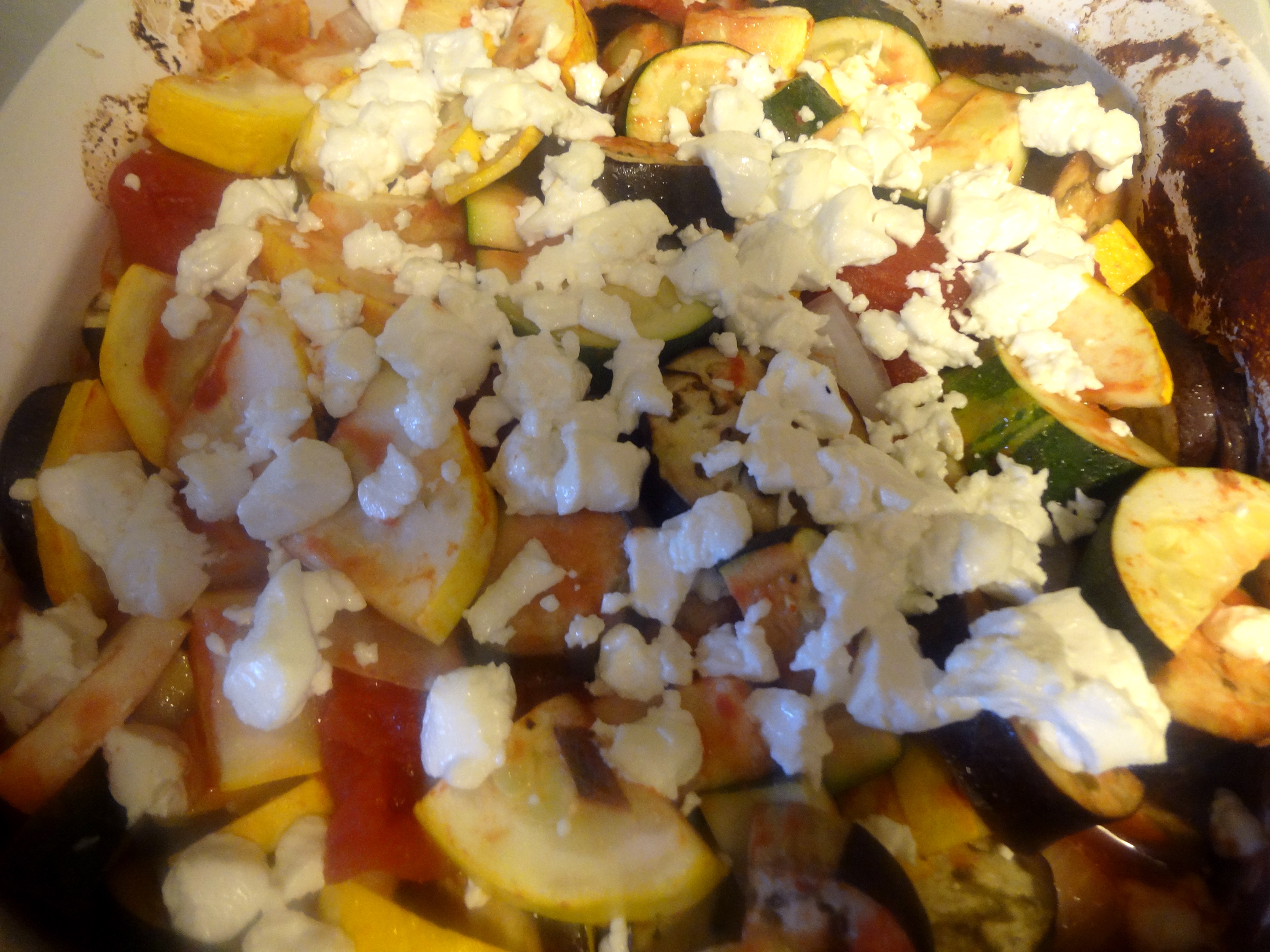 In the Midwest, our gardens are just starting to produce some veggies and the anticipation is unbelievable.  (Seriously, this is the most excitement I have right now.) 
I get out a couple times a day and talk to my plants.  Our conversations are very one sided but fulfilling for all who are involved.  I do encourage their growth with frequent water baths and a nice big scoop of cow manure.  (Mmmm, who could resist that kind of treatment?)
Between what is being produced in my own garden, trips to the Farmer's Market and what I receive each week from my CSA, my produce drawers are overflowing!  I have an abundance of yellow squash, zucchini and Japanese eggplant!!  The challenge was just not to grill them because I love all of these ingredients on the grill.  (Plus on the day I made this it was well over 100 degrees outside and I had no desire to stand over my grill.)
So I took my lead from an Italian dish called a caponata.  Traditionally made it is considered a sweet and sour relish.  The sweet component came from things like raisins (not a fan unless they are singing on a TV commericial) and the sour from vinegars.
My thought was why can't I just roast all these veggies together and let their natural, fresh flavors shine.  (I also thought what ever happened to those singing raisins?  They were very talented.)
I made this recipe two ways.  First, I chopped the veggies and roasted them in the oven.  Once fork tender, a little goat cheese was added and it was a great side dish.  (Or entrée for my vegetarian friends.)
The other thing I did was put the finished product in my food processor and made it into a dip or bread spread.  (It wasn't pretty in color but it was mighty tasty!!) 
Not A Caponata
(Most Caponatas have sweet elements like raisins and a crunch like pine nuts.  I like the versatility of this dish better and how it lets the summer garden shine.)
Ingredients
1 can diced tomatoes (14.5 ounce)  I like to use fire-roasted in this dish.
2 zucchini (cut into circles and then make half circles or moons)*
2 yellow squash….mine were huge and I should have used one (cut exactly like the zucchini)
1 Japanese Eggplant (Diced)
1 white onion, large dice
2 garlic cloves, minced
2 TBSP olive oil
1 ½ tsp fresh oregano, chopped
Optional
3 ounces crumbled goat cheese
Toasted baguette slices
Directions
Preheat your oven to 400.
In a large bowl, add zucchini, yellow squash, eggplant, onion, garlic, oregano and olive oil.
Mix gently and add a nice sprinkle of salt and pepper.  Set aside.
In a 3 quart baking dish, add the canned tomatoes to the bottom of the dish.
Pour the bowl of vegetables over the canned tomatoes and spread evenly.
Cover with foil and bake for 20 minutes.  (Veggies should be fork tender.  I check them at 20 minutes and then if they are not done, I continue to roast them.)
Serve as a side dish or on top of fish.  (It is great the next day on a sandwich too!)
Optional (Appetizer):  When the initial baking is done, sprinkle the goat cheese over the top and broil a few minutes until cheese gets soft and gooey. Mash it all up together and serve on slices of toasted baguette.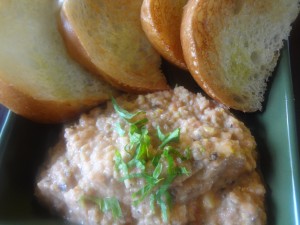 *Peeling the veggies is up to you.  I peel some strips off of each veggie so they are "striped".  You can peel them all the way or not at all.  It is your call!
I really loved this recipe.  It is pretty good for you and really simple!!  And the best part is there is some extra room in my fridge and I didn't waste a thing.