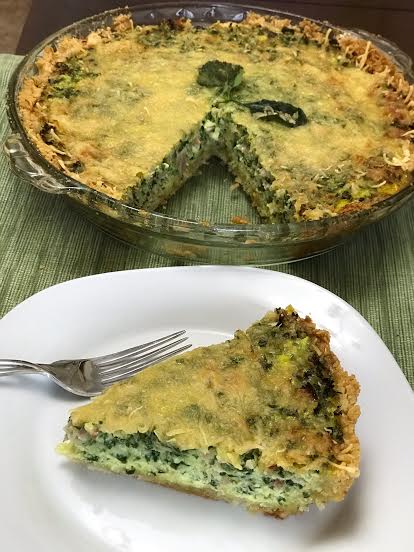 Happy Pi Day! I must say it is an odd one to write about this year given it is a Pandemic Pi Year. I am in a tough spot of being sensitive to the issues of today but on the same note I think we all need a break from the serious banter.
What has gotten me thinking is all the people who are laying low and staying home. We live in a world where we are so accustomed to being out and about. Some people have gotten lost in their "busy-ness" and just don't know how to "be."
I know the fear of the unknown has grabbed most of us but I think we have been given a gift…a gift of time.  I understand the pain this time period is going to cause for individuals, business and the nation as a whole but on the same note maybe things like this happen to make us take a step back.  This isn't the whole pie, it is just a slice of time.
We have an opportunity where we can support each other within our households, offer to pick up things for elderly neighbors and appreciate all the things we take for granted like stocked grocery stores, fun events and kid's activities.
For me it is kind of interesting to read the banter online. When I had to stop working 18 years ago because of my Crohn's disease issues, my life slowed down. I had to avoid crowds during flu/cold season. I had to think ahead and keep a stocked pantry in case I couldn't get to the store. And you know what? I've ALWAYS bought extra toilet paper!!! I'm like a trendsetter!
It wasn't the life that I designed for myself but it has helped me learn that there are times when you don't get to make the plan. You live what is planned for you.
So how have I handled it? I set goals of things I can get done here at home.  I get a drawer cleaned, fold some laundry or organize my spices.  I know how to cross stitch, knit and do all sorts of paper crafts. I walk the dog, play with her in the yard and work on her obedience.
I won't leave out the obvious in my world….food.  I read about food, write about food and make food.  I was reminded this is how I help the economy. I share what I know about restaurants, food trends and fun events.
Moments, like now, with the grocery store being out of certain staples is pretty typical during the winters in NW Indiana so I make a game out of making meals out of what I have available.  (And if can't make it, I can share I can find good food.)
The other great thing about time is that you can work on a cooking skill you have always wanted to master. For me, it has been pie. (Boom! How is that for a segue on Pi Day!?)
I took a Tart and Pie class in Chicago recently to teach me how to face my pie fear. (It isn't a fear like being hit in the face with a pie….although I wouldn't like that…unless I was a clown…then I'd have that big red nose to keep it from hurting.)
No I digress, I just felt pies and crust were too much work. I need to put myself in an environment where I was forced to make pies and The Chopping Block's class did just that. (Here is the recipe for their basic pie crust….so incredibly easy and delicious.)
The scary part now is that I'm stuck at home the next two weeks with the ability to make PIE!!!! It is like they unleashed a monster. All I think about is what I can stick in a pie crust. Do I want a fruit pie? Yes. Do I want a savory pie? Yes. Do I want a bunch of little cute pies? Who doesn't? It is out of control. Is the hysteria I am reading about?
The one thing that hit me this week is how easy it would be for me to make quiches now with the golden pie crust touch. I love quiche. It is like an egg pie. You can eat it for any meal of the day. It is filling and great way to use up some ingredients in the fridge.
I thought of the particular recipe that I'm sharing today when I really was short of time. I had the pie dough already made (because I can't stop making dough and you never know when you need an emergency pie crust). I blind baked it per the instructions (through step 4) on the Chopping Block web page.. (Here is the link again.)
What did I fill it with? I went in the refrigerator to grab ham, gruyere (or Swiss), spinach half and half and some eggs. I got out my big food processor and twirled the ham, cheese, spinach and an onion together and place it in my cooked pie shell. I twirled together the eggs and half and half and topped the pie with that and an extra handful of cheese.
Baked it on a sheet pan and next thing you know I had a pie….a quiche…I had dinner.
With all this said, I hope that we all get through the next couple of weeks with 3.14 times more patience and love for each other. Keep supporting your small businesses, restaurants and community to help them through this gigantic hump. And in your spare time, let me know if you made some pie.
Pandemic Pie
Ingredients
One Chopping Block Pie Crust (recipe here)
6 ounce ham
1.5 ounces gruyere or Swiss or mix of both
2 cups of fresh spinach
1 small yellow onion
2 cloves garlic
4 eggs (don't crack them all together, wait for further instruction)
2 cups of half and half (I normally make quiche with cream but had none in my house)
Directions
Cook pie crust through step 4 of The Chopping Block instructions
While the pie is cooking, in a large food processor add ham, cheese, spinach, garlic and onion. Pulse together until it looks like someone tossed green confetti in the air.
If you don't have a food processor, you can obviously grate the cheese and chop up the other ingredients.
Put this mixture in the baked crust and place the entire crust on a baking sheet.
Mix two of the eggs and one cup of half and half. Add to the top of the ingredients. You should just be able to see the liquid peeping up over the chopped ingredients. If you don't, mix together your other eggs and remainder of half and half. Slowly top the mixture. You may not use all of your liquid. If you press your palm down it should have a little give but not squirt out liquid.
I sprinkled some more cheese on the top. (I had some gouda that was already shredded so I went with that.)
Bake at 350 for 40-50 minutes. (Check on it at 30 to make sure your crust isn't getting too brown. If it is, cover the edges with foil.)
It should not have too much jiggle and be kind of poufy. I always touch the center to make sure it feels like a big fluffy omelet.
Serve warm.