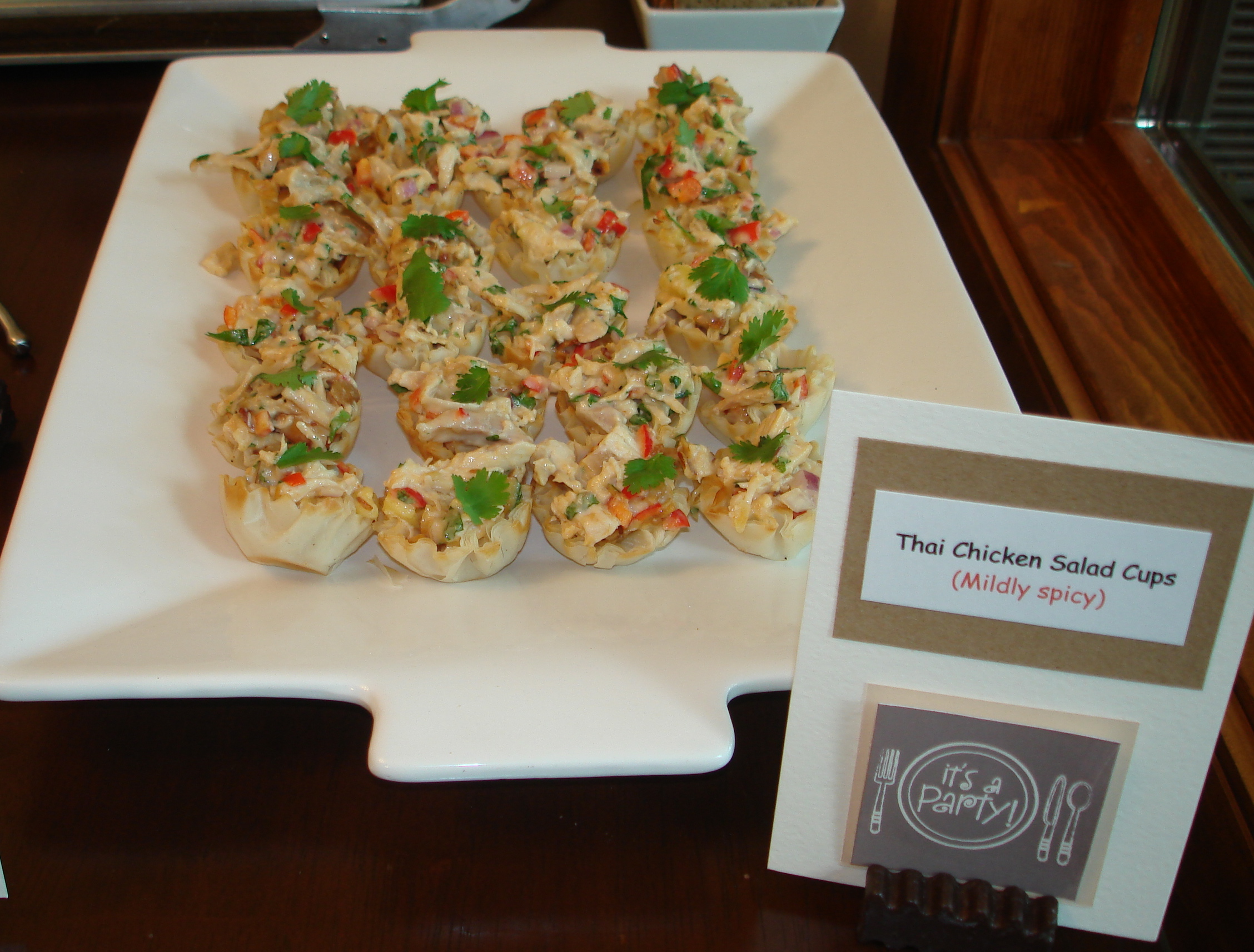 I hope everyone has had a wonderful and safe Memorial Day.  I had the joy of attending my brother's annual "Big A** Barbeque" this year.  (He actually calls it Big A** BBQ, I am not making fun of people with big bottoms.)
I was a bit concerned about showing up given that my smaller hinny may not qualify.  Luckily they didn't have one of those amusement park measuring tools that said, "Your fanny must be at least this big to attend the party."  I was quite relieved.
My only requirement for my attendance was to bring a "dish".  I love parties that want me to bring food for a lot of reasons.  First of all, I get to show off.  I enjoy hearing the yummy noises when someone eats a bite of my food. ( To make up for my tooshie, I have a large ego.)  Second, it gives me an opportunity to make something "pretty".  I love having a dish on the table that stands out from all the casseroles and bags of chips.  (Once again, big ego)  And finally, I like to make something that isn't normal BBQ fare.  (The last reason is a bit cheeky but any foodie will agree with that train of thought).
Not knowing my brother's friends very well, I wanted to make something that has always been a surefire winner at gatherings.  I didn't want to embarrass him in front of his friends.  Okay, I do like to embarrass him but not with my food.
I finally decided on making Thai Chicken Salad cups.  They are wonderful, mildly spicy bites of chicken salad in phyllo cups.  I also liked the fact that they are quite pretty on a plate so I was sure to get a blue ribbon on presentation.
The barbeque was wonderful and I was so glad to have attended this year.  If I keep eating the way I ate at the BBQ, I will definitely fulfill by big a** requirement for next year's party.
THAI CHICKEN SALAD CUPS
Ingredients:
2 boxes of mini phyllo cups (30 cups total)
3 Tbsp Mayo
2 Tbsp Honey
3 Tbsp fresh lime juice
8 oz chicken, cooked and chopped
1/2 of a red pepper, diced
2 Tbsp. Red onion, diced
2 Tbsp cilantro
2 Tbsp almonds
1 Tbsp ginger, fresh
1/2 tsp of Thai red curry paste
Directions:
Toast cups for 5-7 minutes in a 350 oven and set aside to cool completely.
Combine Mayo, honey, and lime juice in a bowl.  Add chicken, red onion, pepper and cilantro; set aside
Sauté almonds in oil until golden, stir often.  Add ginger and curry paste cook until fragrant (about 30 seconds)
Stir almond mixture into chicken.  Fill each cup and top with a cilantro leaf.
A couple little hints for making this recipe. I mix the ginger and curry paste together before I cook it with the almonds.  It helps make sure no one gets a clump of curry paste in one his or her bites.
If your friends are afraid of some "heat" in their food, cut the curry paste by half.  I wouldn't take it completely out of the recipe because it really adds some nice flavor.
The first time I made this was for a knitter's gathering.  If I remember correctly, everyone loved it and a couple of them now make it on a regular basis.