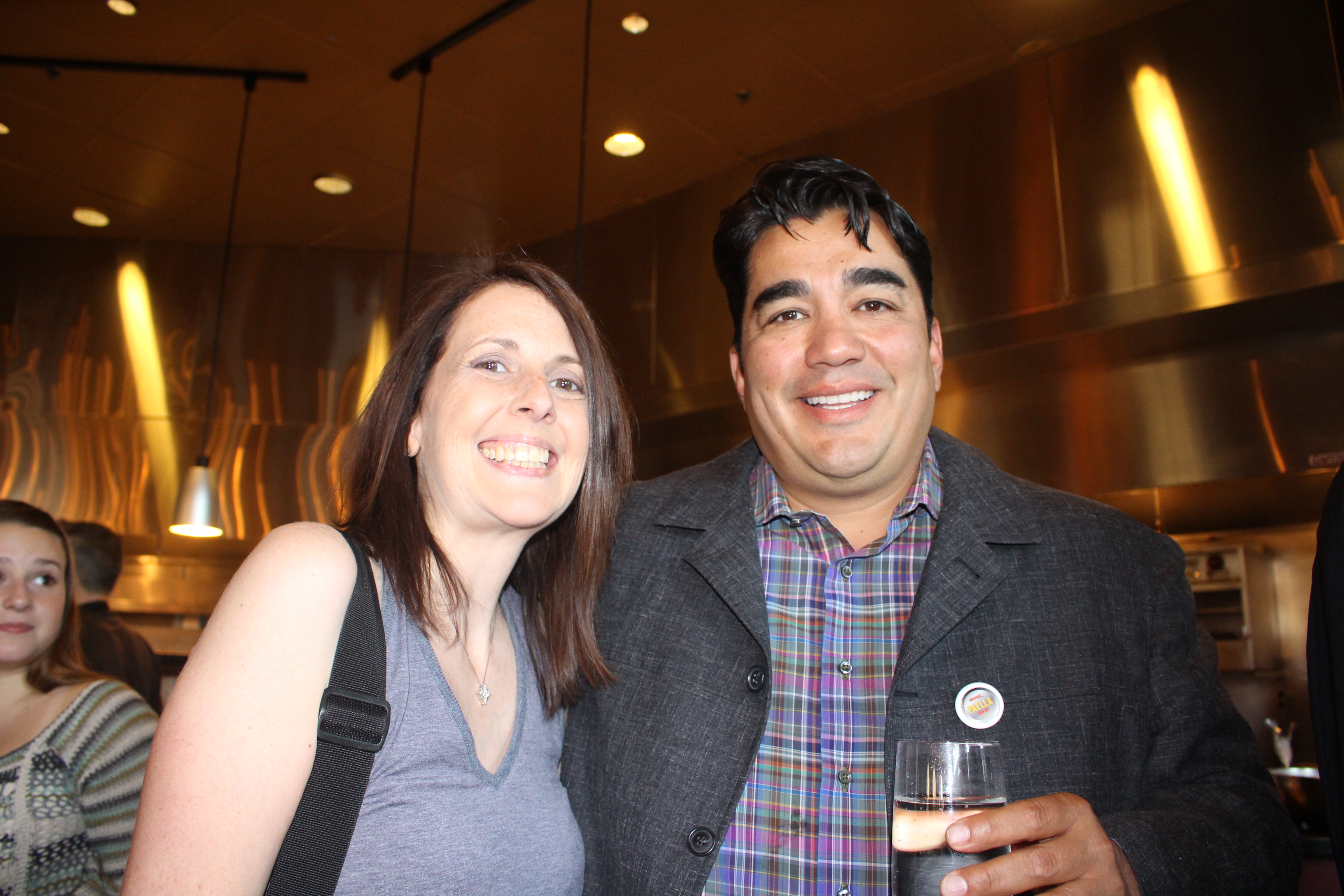 What do you get when you add the following: 1 big paella pan x 8 talented chefs + 4 celebrity Judges? You get 1 happy foodie!!!! (I love new math!)
Monday night (June 23, 2014), I had the pleasure of attending Mercat a la Planxa's First Annual Paella Cook-off. Far from an elementary feat, Chicago Gourmet 2014  (Tickets on sale NOW) paired up with Iron Chef Jose Garces to create a quintessential cook-off with eight of Chicago's most creative and daring chefs. (Or maybe darling chefs…they were all super nice.)
Jess De Guzman, Sunda New Asian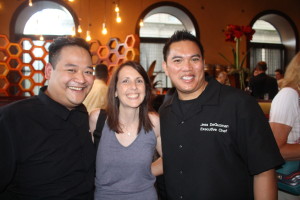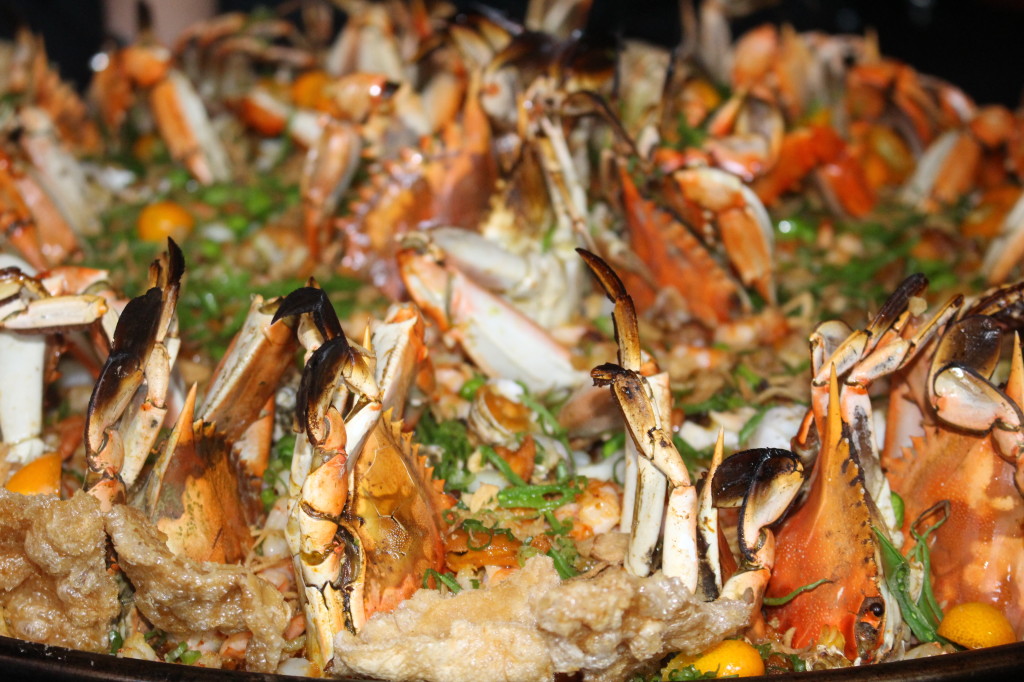 Kevin Hickey, Bottlefork Bar & Kitchen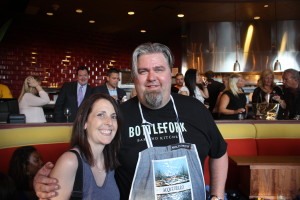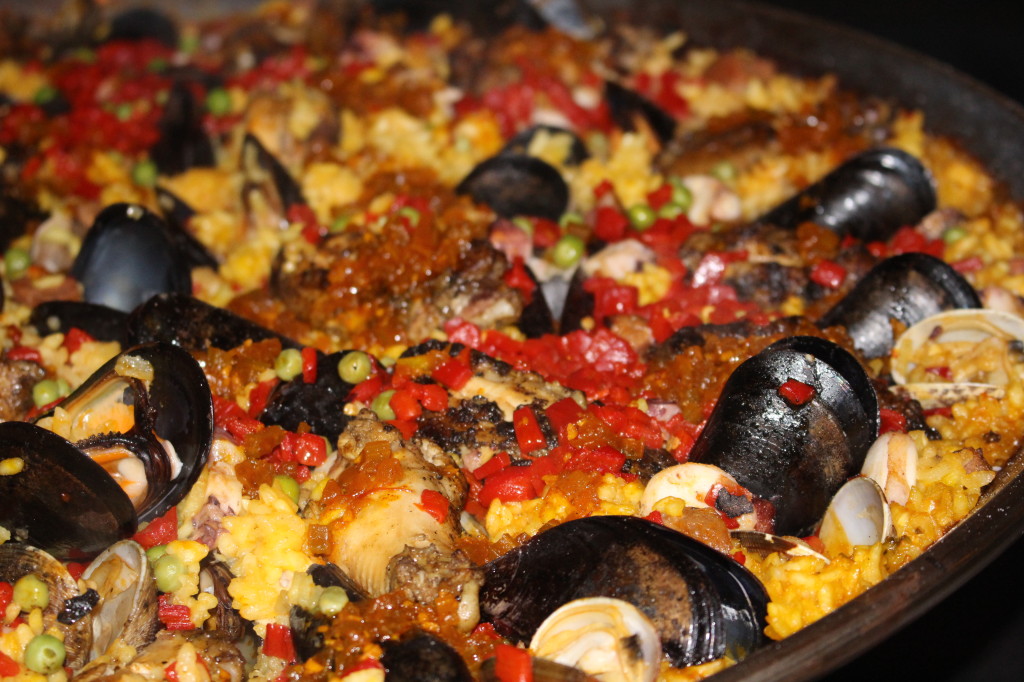 Brian Jupiter, Frontier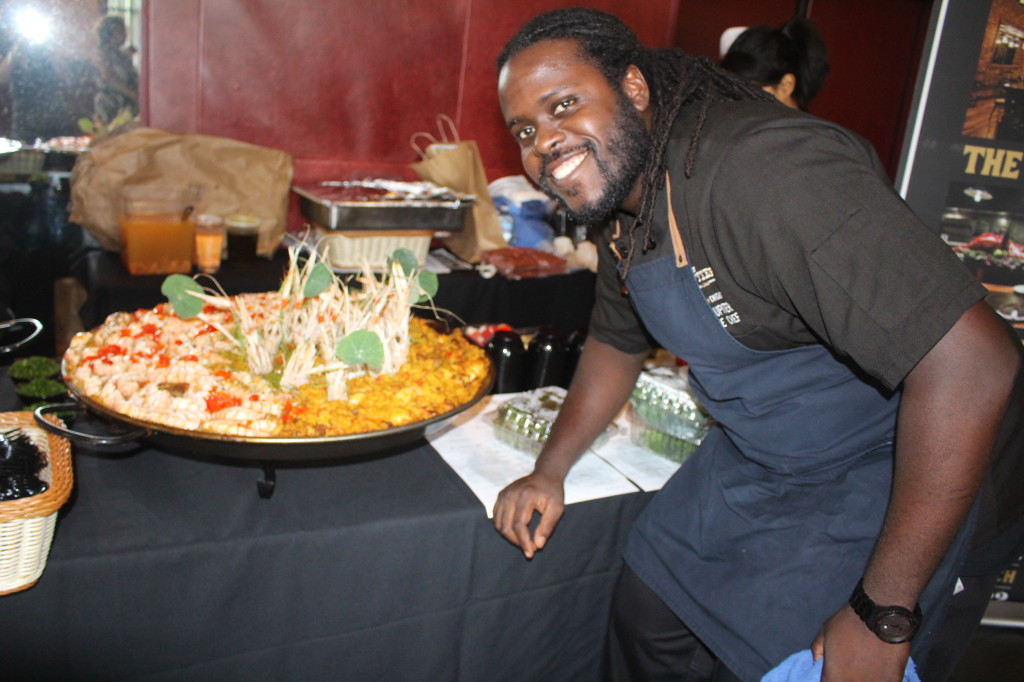 Jon Keeley, Gemini Bistro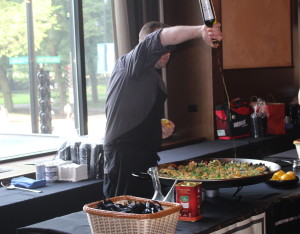 Zoe Schor, Ada St.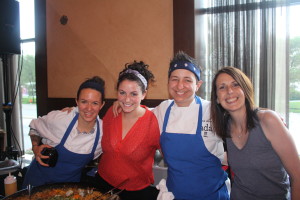 Guillermo Tellez, Mercadito Hospitality
Aaron Thebault, Girl and the Goat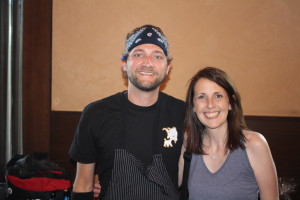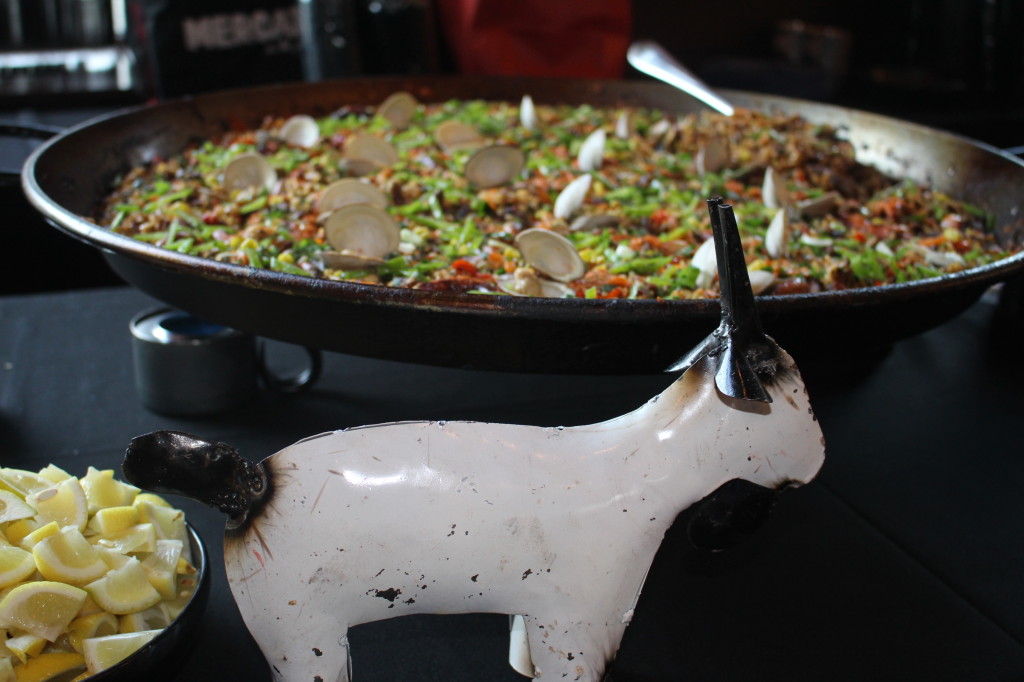 Tom Van Lente, TWO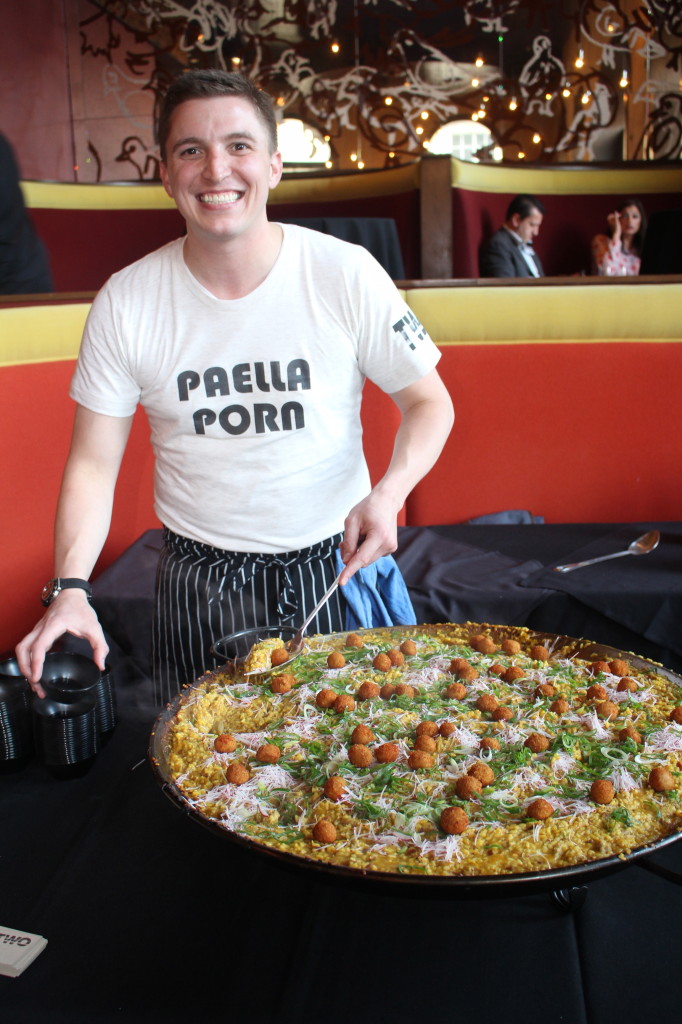 The panel of judges (Chef Garces, Chandra Ram (Plate Magazine), Catherine DeOrio (Check, Please!) and Mario Rizzotti (Iron Chef America Judge)) graded each pan to see who would be awarded the honor of being named….MVP (Most Valuable Paella)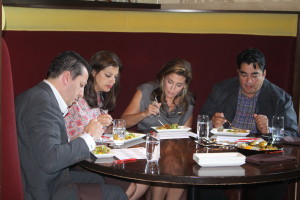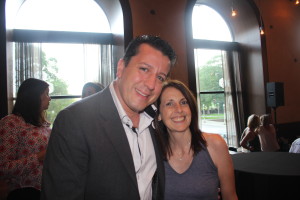 The paella chef's were not going to make the judge's job easy. The competing chefs all did their homework and knew that paella was a complicated equation of rice, meat/fish, veggies and spices. Toss in one infinitely huge pan and cooking for a couple hundred people; the chefs aced this challenging test.
The guests also had a voice too so we had to diligently taste each dish and decide who would get the coveted People's Paella award. (Originally it was called the PP award but for some reason that never really caught on….Just kidding!)
After getting a quick hello in with Chef Garces (he kissed my cheek and I'm all giggly like a school girl), my husband and I got to work on tasting each paella.
I was divided between my two favorites: Sunda's (Uni, bay scallops, laughing bird shrimp, rock shrimp, blue crab, sea snails, pork belly, crab fat, and KUMQUATS) and Girl and the Goat's (baby octopus, goat chorizo, clams, grilled spring onions, sofrito, and snap peas.)
Both of these paellas had a bit more of an acidy flair to them and that solved the problem for me on who made it to my honor roll.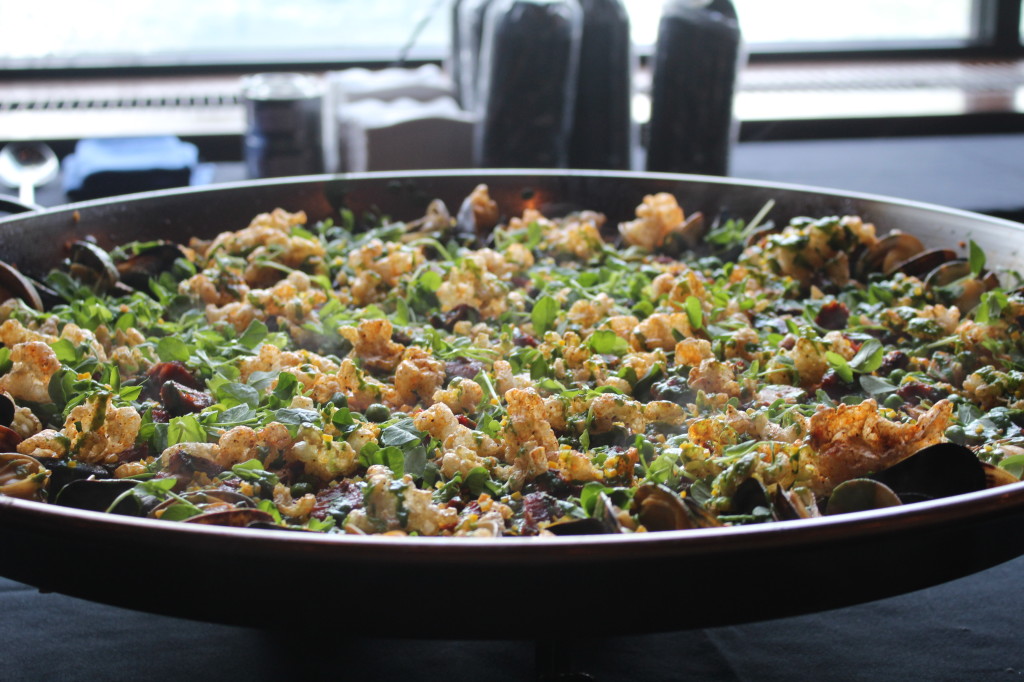 But they didn't win. Gemini Bistro's pork cheek confit, braised octopus, green garlic puree and Chicorones was the judges choice and Mercadito's black shellfish paella with lobster emulsion and candied tomatoes was the People's Paella.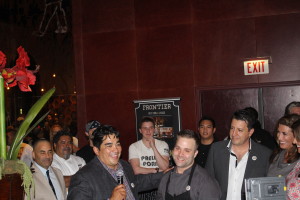 The true winners were all the folks in attendance. We tasted some fabulous food (including a ton of Mercat's specialties) and were able to help raise some money for the Illinois Restaurant Association Education Foundation.
Thank you to Mercat a la Planxa, Chef Jose Garces, Chef Cory Morris and Chef Mark Sabb for once again going to the head of the class when it comes to hospitality.
I had a blast trying so many delicious dishes…there isn't one paella that I would have subtracted from the night.