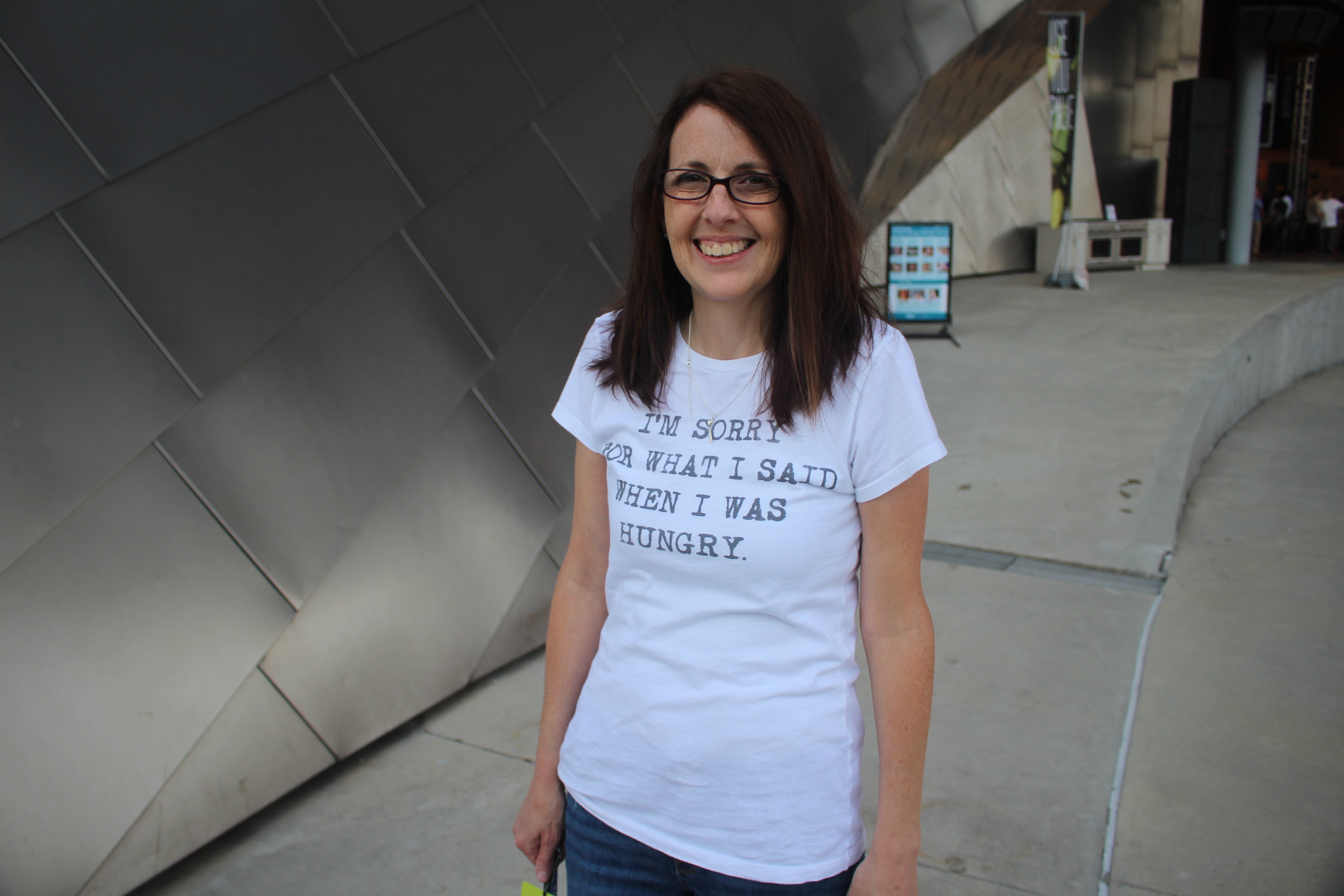 One of my favorite things about the 9th year of Chicago Gourmet is the fact that I learned so much. By tasting so many wonderful dishes, my mind was opened even more on how to intermingle texture, flavors and cultures. (In case you missed it, click here to see some of my favorite bites this year.)
The education goes beyond "just" eating for hours. Over the years, I have enjoyed numerous enlightening cooking demonstrations. (I think there were 23 this year not including the wine seminars!)
This year I went to five of them. I thought instead of writing a long, drawn out post on each one…I'd do my best to summarize one (or two) high points for the home cook
1. South by South 2.0 with Art Smith and Lorena Garcia….dip your lime slices in paprika when they are accompanying a dish. The juice drizzles down the paprika and adds an amazing addition of smoky-sour goodness.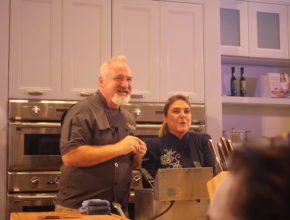 2.  Ole Mole with Carlos Gaytan and Darren Walsh….okay…this is totally shallow but I was a googly-eyed schoolgirl when I heard these talented chefs speak. With Chef Gaytan rolling his r's and Chef Walsh's Irish accent, it was music to my ears. I kind of sat back and just listened like I would an opera.
I did learn that the essence of mole is patience as you discover the balance of the spicy, sweet and bitterness of this complex Mexican sauce.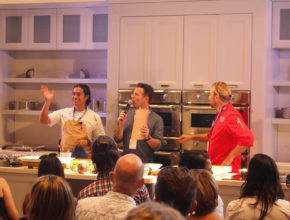 3. Umami Spice, and Everything Nice: A Taste of Chung Jung One's Gochujang Sauce with Edward Lee….just because you are using a Korean condiment, doesn't mean you need to only use it on Asian food. Mixing some Gochujang (sweet, spicy, sour, umami….) with ingredients like a pimento cheese for a grilled cheese or a compound butter on a steak can take your dish from being good to WOW!!!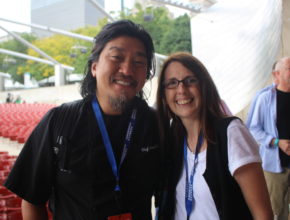 4, Not Your Mama's Grilled Cheese with Jimmy Bannos, John Hogan & Tony Mantuano….besides seeing that these 3 men with host, Lin Brehmer, were absolutely hysterical, I learned that even the best chef can burn a sandwich. (It is a valuable lesson for those of you who have given up on cooking because of one mistake.)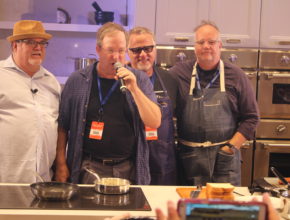 5. Bon Appetit Presents Crazy About Poke with Rodelio Aglibot and Matt Goodman….poke is Hawaiian for cut…it doesn't mean raw fish. Apparently, you can make poke with everything from tuna to tofu to cooked chicken. (Chef Aglibot has a restaurant in Chicago called Firefin Poke and I think I need to go exploring.)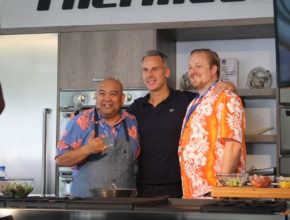 Since I knew I was going to watch this presentation, I made poke at home the week before so I would know what questions to ask. Chef Aglibot really made me see that it is all about cutting your ingredients into uniform looking pieces (the beauty of the dish) and seasoning thoughtfully with things like soy, GOOD sesame oil, garlic and ginger. (I will probably do a post on poke soon!)
It is no secret that I am just a huge fan of Chicago Gourmet. (I'm dying to be a mascot at their 10th anniversary next year…not that they have mascots…but it is my calling.)
I digress; I love Chicago Gourmet because for the home cook, I learn so much. It isn't just the joy of tasting all of the creations the chefs and restaurants present at the tasting pavilions. It is the accessibility of the chefs who understand the love of food and cooking is something to be shared.
The chefs are willing to enlighten the guests with knowledge that has taken them years to master and support those of us who want to try new creations at home.