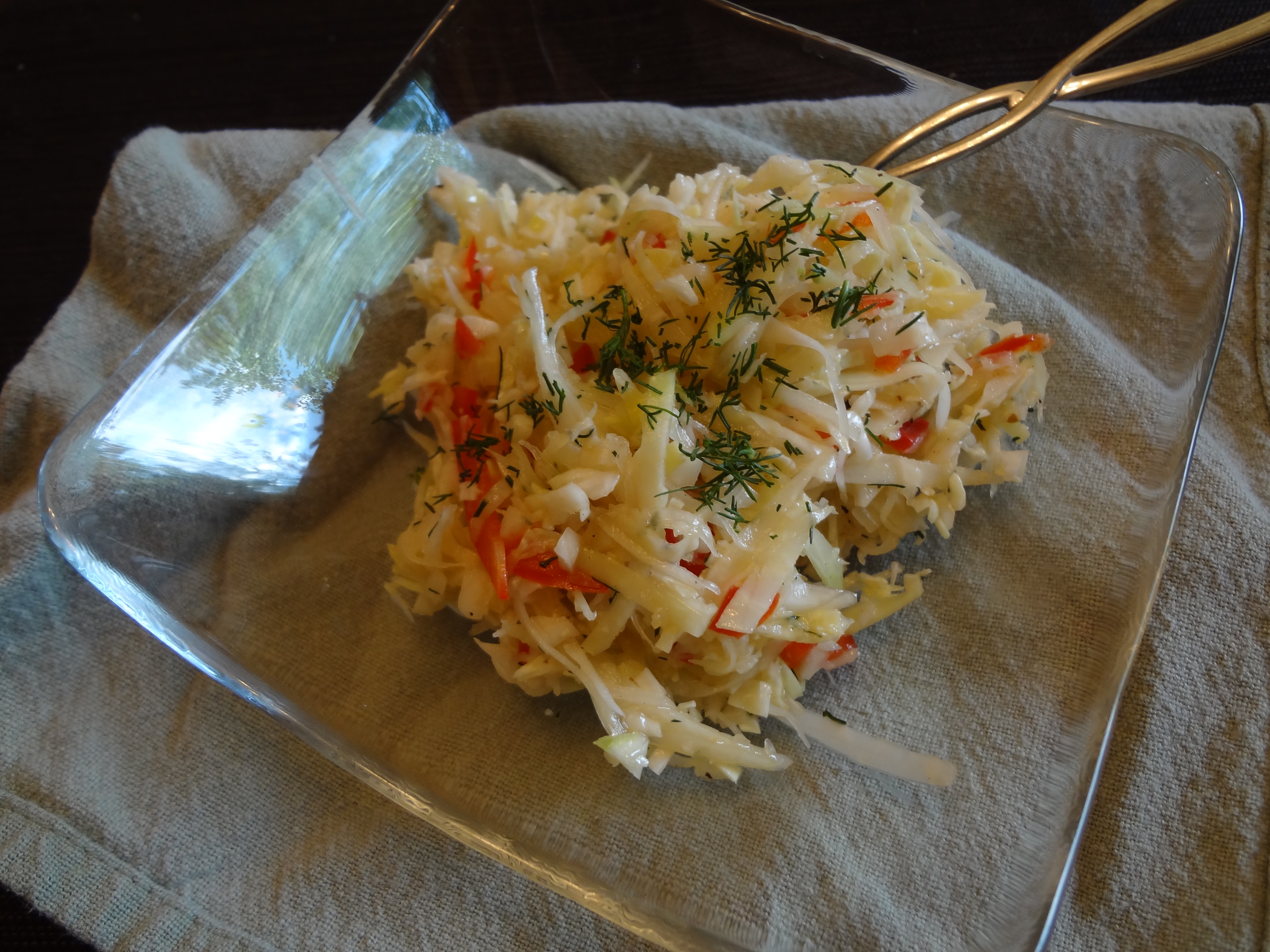 One of my new rules when I go Farmer's Markets is that I have to look for an ingredient that is not part of my regular grocery list.  It can be something as easy as delicious creamy cheese or as challenging as a vegetable that I've never seen before.  The key is for me to keep trying new foods and learning.  (And in turn, passing it on to you in my usual witty, charming style.)
So last Saturday, I was walking around our little Farmer's Market.  It is still early in the season and I wasn't expecting to find anything new but then there it was….the little green orbs.
There were tons of them.  (Okay not really tons but at least 20.)  They were strange little green spheres that I have never seen before in my life.  The stems reminded me of little antennae and I almost felt like they were calling to me to cook them.   (Think of the cute little Martians from Toy Story without the eyeballs.)
I asked my farmer what are these strange little creatures.  Are they animal, vegetable or mineral?  What planet are they from?  (I think the sun was getting to me because I swear they said take me to your leader.)
He grabbed one of the little guys and explained that they were called kohlrabi, a member of the cabbage family also known as a German turnip.  It is crisp and mildly sweet but sometimes can have a little bite of pepper.
Mr. Farmer said that they are great cooked but I should take advantage of the freshness and use it raw.  He emphasized that I needed to peel away the outer parts because they were tough and really unpleasant to eat.
His last word of advice was to let my fresh ingredients speak for themselves and I'd make one of the coolest slaws of the summer.  (And I think I did….)
Kohlrabi Coolslaw
Ingredients
1 Kohlrabi, shredded
1 red pepper, thinly sliced
½ cabbage, shredded
1 spring onion, finely chopped
3 Tbsp lemon juice
1 clove garlic, minced
1 Tbsp Champagne vinegar
3 Tbsp olive oil
1 tsp fresh dill, chopped
1 tsp Dijon
Some extra dill for garnish
Directions
In a small bowl, whisk together lemon juice, garlic, vinegar, olive oil dill and Dijon.  Set aside.
In a bigger bowl, add kohlrabi, cabbage, red pepper and onion.  I mixed it up using a fork so I wouldn't mash up the delicate pieces of cabbage.
Slowly drizzle the dressing over the top and gently mix.
Put in the refrigerator and let the flavors marry for at least an hour.
Serve with a little extra dill on top.
I'm still not 100% convinced that Kohlrabi aren't little Martians.  Hopefully the leaders on their planet won't be angry that I decided to eat them.  (Now I have something else to worry about!)