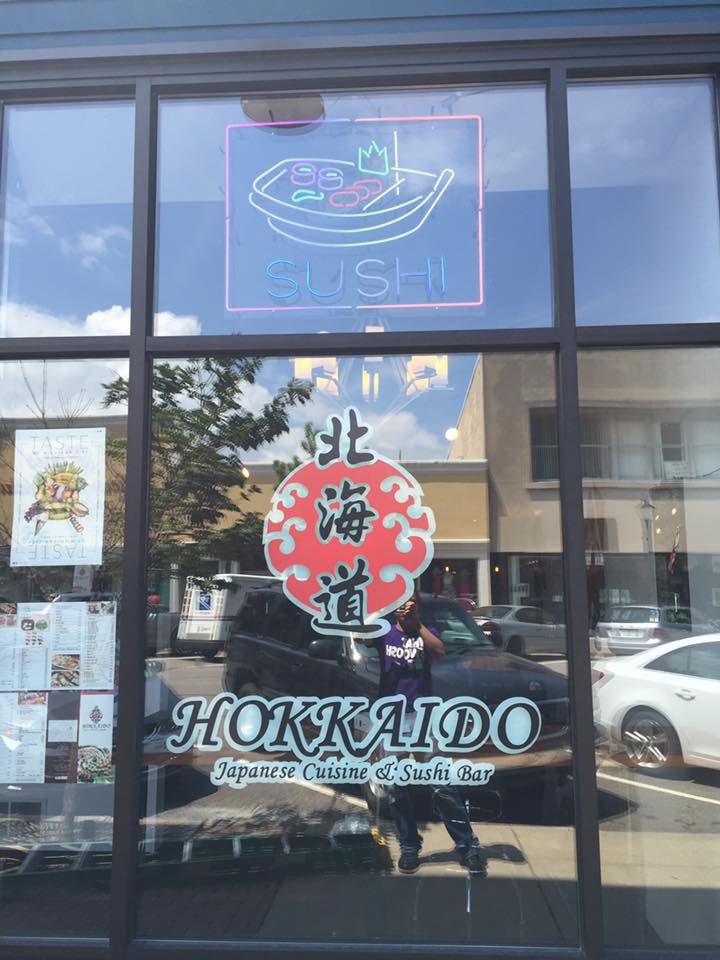 When I moved to my small town in Indiana almost 18 years ago, it was an adjustment.  I missed my friends, family and job.  I had to adjust to a town that was not near everything (and by everything I meant shopping and my usual restaurants).  It was a learning experience and not always easy.
I was lucky and made a lot of new friends to add to my batch of Illinois friends.  My family remained a phone call away and there are members of my husband's family who love me like I've been part of the group my whole life.  And as for my job, I realized that my marriage is why I came to Indiana and it is more important than any 9 to 5 I ever could have done.
The only thing that I found that I really missed was a good local sushi restaurant.  There wasn't one in my entire COUNTY!!!!  I had wished for years that we would get one and then last year I started to hear some rumors.  People were emailing me to let me know that we would soon get a restaurant called Hokkaido (725 Franklin St., Michigan City, IN) and it would be opening in August 2015.
To say I was skeptical would be an understatement but I was willing to give them a chance.  I followed their Facebook Page and asked them a ton of questions.  When they opened, I was there and fell in love.
Hokkaido was just what I was waiting for….a sushi restaurant that not only had delicious creative rolls but also just had flavorful nigiri and simple rolls too.  (They source some fabulous sashimi grade fish!)  Their rice is seasoned just perfectly which is an art form in itself when it comes to sushi skills.   I can't remember my first roll but I do know that they were winning me over.
I came back a few more times and kept trying new things. (I'm going to post some random pictures.)   I tried everything from their Gyoza to their fried rice because even I can't eat sushi every week.  I found appetizers so unique that we order them almost every time we go.  (There is one called a Lucky Ball that is spicy crab wrapped in avocado…it is sooooo good!!!)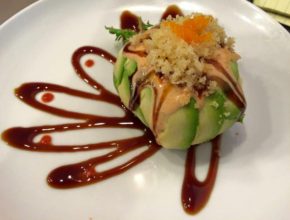 The surprising thing to me was the owners, Jeremy and Lina.  I was walking out of the restaurant one of my first times and Lina said "Thank You, Barbara."  Wait…I didn't tell her my name.  How does she know me?  She is so devoted to her customers that she started to learn the names of the people who were asking her questions on Facebook.  (Or she was scared of me because I had stalked them online for their entire building process?)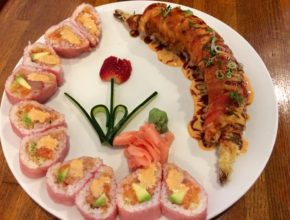 Either way, I was happy.  Over this past year, Hokkaido has continued to grow.  They try new dishes and listen to their customers.  Hokkaido knows their regulars and honestly Jeremy and Lina have become our friends.  You can tell they appreciate our business (I've made it there 50 of the past 52 weeks) but more importantly they appreciate us.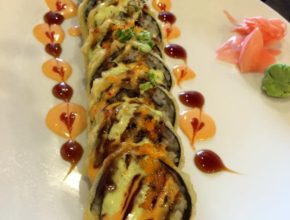 So cheers to Lina, Jeremy and the whole gang at Hokkaido.  You have fulfilled my sushi dreams over and over and you have filled my heart with an amazing friendship.  Happy Anniversary and we look forward to celebrating with you for many years to come!