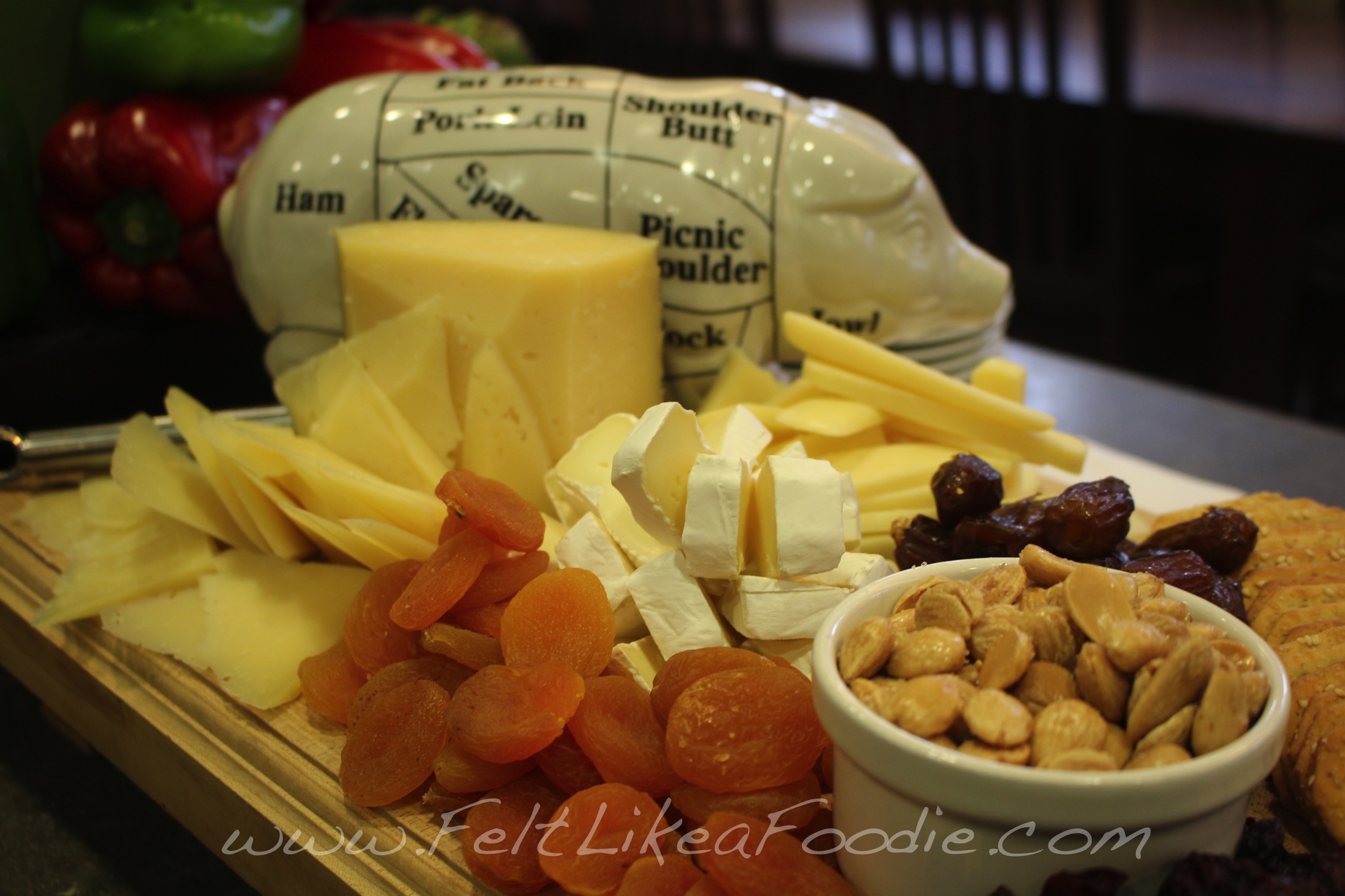 I'm sad. Monday was the last day of Cooking Lab at The Chopping Block. I can't tell you how much I loved this series. Oh wait, you are my captive audience so I CAN tell you!!
I have always prided myself on being a good cook. I could look at recipe, get the ingredients and come up with a decent plate of food. I learned in this series cooking really is so much more that that.
It is understanding your cookware and tools. It is figuring out how to balance the flavor because not EVERY piece of protein or vegetable is going to taste the same when you cook it. It is the comprehension some of the natural chemical reactions that take place. It is also figuring out that it is okay to make a mistake.
This last night of class was rewarding because we not only were able to showcase what we had learned in the past few weeks but we expanded our confidence in the kitchen.
After a delightful discussion on our week's failures and accomplishments, creative serving pieces/table settings and a beautiful demo on plating food, we were allowed to create our own meal.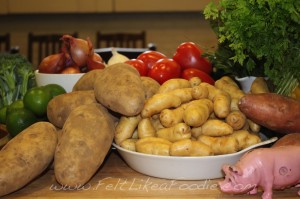 Guided by the expertise of Shelley (owner), Mario (Master Chefstructor) and Lindsey (Chef Assistant and all around awesome gal), our newfound confidence could be seen all around the room. I'm not sure if it was just me but at first I had a moment of hesitation, I wanted to show my instructors I had learned something. I didn't want to necessarily impress them but I sure did want to make them proud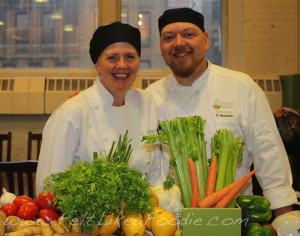 My meal was a simply seared filet with a cognac cream sauce and oven roasted cauliflower. I did make a couple of cheese fricos (cheese crisp) so I could add a little height to my dish. It was goooood! My steak was tender and nicely seasoned (just salt and pepper), the sauce was rich but not overpowering and my cauliflower pulled it all together.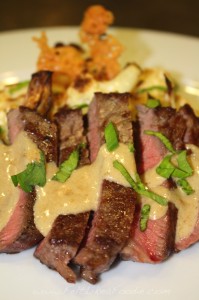 I must say that some of the other folks in class were feeling confident too.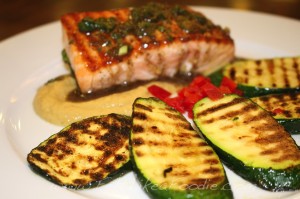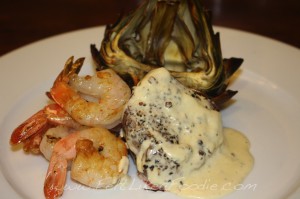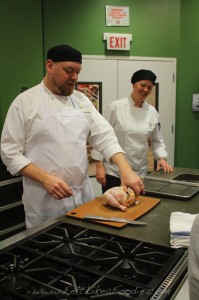 But here is the real challenge. Can I do this again at home WITHOUT asking a zillion questions to Shelley or having Mario check my cauliflower or asking Lindsey to show me how to slice meat?
The answer is yes. This week I went to the store with an intention of making something "Cinco de Mayo"ish. I knew I wanted to practice making filets because that is one of my hubby's favorite dishes to order when we are out. What I didn't do is look up recipes; I just went to the store and bought some items that I thought would make all of my taste buds happy.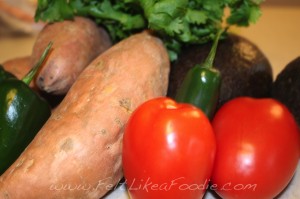 I ended up making a filet seasoned with espelette pepper and a roasted poblano pepper, tequila sauce. I also made some roasted sweet potato chunkies with a lime honey glaze.
As I prepared this meal on my own, there were notes I kept telling myself.
Let your pan get hot.
Stop opening the oven door
Don't try to flip your meat too soon. (It is just asking to be touched but don't do it!)
Are my flavors complimenting each other or competing with each other?
I ended up making a quick spicy guacamole to balance some of the sweetness of the potatoes and I must say that was a good call. Besides adding a beautiful splash of color to my plate, the heat played well with the sweetness.
My other edit was that I completely forgot about HOW I was going to thicken the sauce before I got started. It wasn't thickening up and I didn't want to add flour or corn starch because the flavor was pretty good.
I remembered that I could add some cream…which I didn't have in the house. I improvised; I went to the bedroom and got a can of aerosol whipped cream. (I just said the bedroom part to see if you were still my captive audience and reading it all.)
I squirted a tablespoon or so in a bowl and added it to the pan. It thickened up immediately!! (This was a bit of a MacGyver moment and I am in no way saying this will be my substitute for heavy cream.)
With a small seasoning adjustment and the important step of tasting my sauce, my meal was complete. I'm not sure how hubby liked it because his mouth was never empty enough to talk. (He has such good manners.)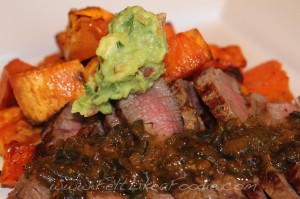 Over the next couple of weeks, I am going to continue what I learned in the Cooking Lab series. I think a lot of it is breaking bad habits and trusting myself.
I want to thank The Chopping Block so much for this awesome class. This was a game changer (or meal changer) for me. I know I still have more to learn but these classes definitely were great building blocks to get me started. (And I hope to hear from others who take this class when it is offered again.)