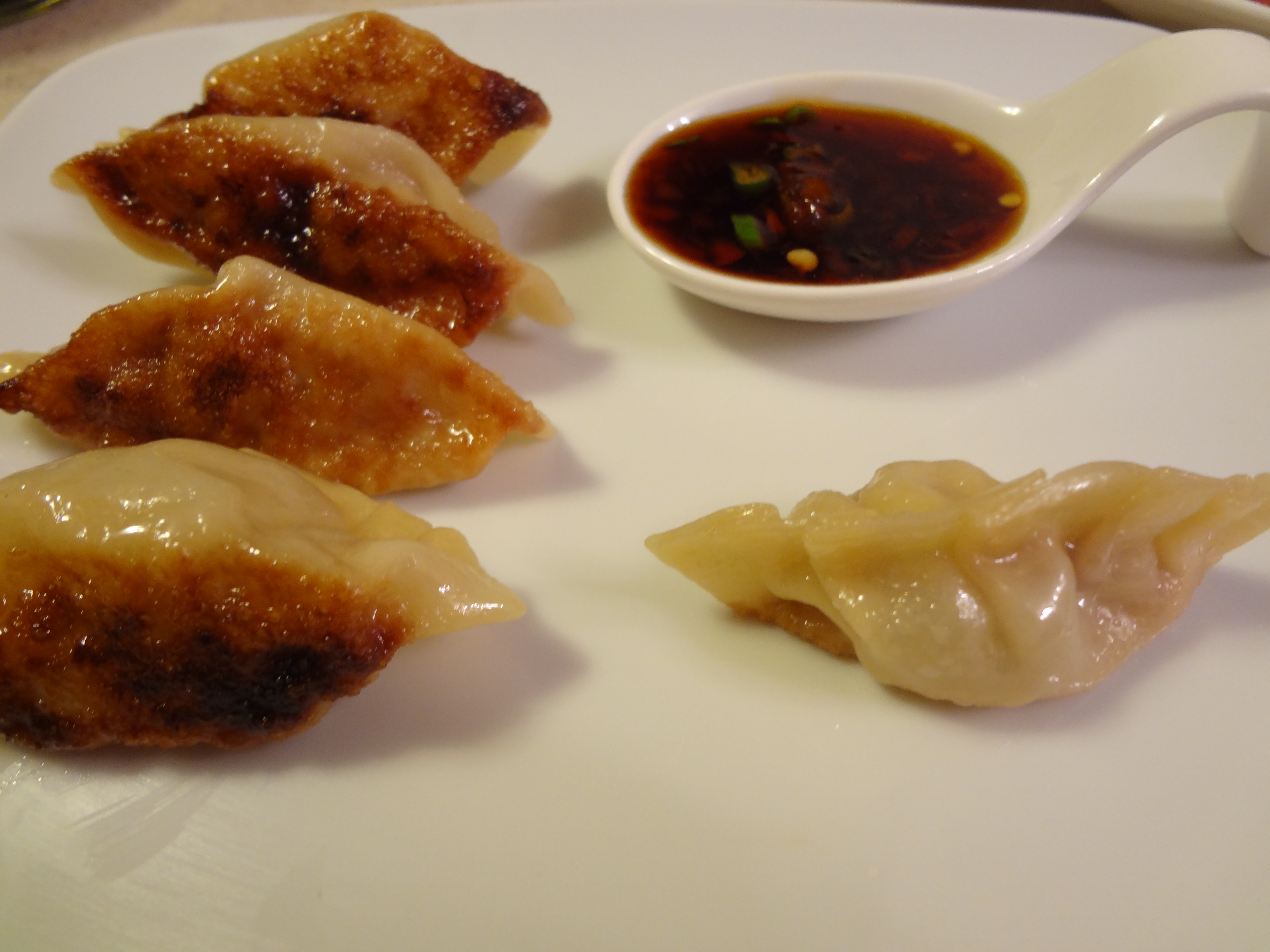 Happy New Year!  Or as they say in China Happy New Year!  (I translated for you since most of my readers don't speak Chinese).  It is my favorite of all Chinese holidays.  (Okay, I don't know any of the other holidays.)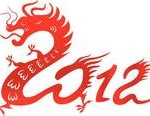 It is the year of the Dragon, the only legendary animal on the Chinese zodiac calendar.  It signifies that the year will be filled with strength, wealth and good luck.   The year of the dragon is considered the luckiest of all of the Chinese Zodiac Symbols.  (I'm a dog: Loyal and trustworthy)
There is another celebration taking place today, my sister Cheryl's birthday!  So as they say in China "Happy Birthday, Cheryl!"  (Still translating.)  I wanted to figure out a way to tie these events together and I could only think of one thing, pot stickers.
Pot stickers?  What do pot stickers have to do with Chinese New Year and my sister's birthday? Well, I'll tell you.  The pot sticker (or dumpling) is made on Chinese New Year because it is believed that luck is packaged inside each bundle.  Once ingested, you have luck inside you all year long.  (I guess they have slower metabolisms.)
My sister's connection is that she LOVES pot stickers.  We will order a plate to share, inhale them quickly, and then regret that we didn't order just appetizers for lunch. (For her birthday celebration this year, we WILL go out and only eat appetizers!)
Pot stickers are one of those fun foods to make because you can fill them with anything from vegetables (cabbage, carrots, mushrooms) to meat (pork or chicken).  It is considered unlucky to add dragon to your filling so please avoid that ingredient.
For my version today, I'm going to stick to the basic pork pot sticker with a semi-spicy dipping sauce. (I'll post my pictures tonight.)  They are easy to make, delicious and hopefully will bring you luck in the following year.
Year of the Dragon Pot Sticker
Ingredients
12 ounces ground pork
3 tsp soy sauce
1 tsp toasted sesame oil
1 Tbsp fresh ginger, minced
1 shallot, minced
4 cloves garlic, minced
4 green onions, white part only, diced
24 round dumpling wrappers
1 egg
2 TBsp grapeseed oil
Directions
In a medium size bowl, add pork, soy, ginger, garlic and sesame oil.  Mix well and fold in the shallot and green onion.  (Normally, I would suggest seasoning with salt but I think the soy adds enough seasoning.)
In a separate small bowl, mix egg with 2 Tbsp of water.  Deal out the dumpling wrappers on your counter and place about half a tablespoon in the center.
DO NOT GET ANY ON THE EDGES!!!!  (Sorry didn't mean to yell but they won't seal if you get the filling on the edges.)
Paint the edges of the wrapper with the egg mixture with a pastry brush.  Fold each wrapper in half so it resembles a half moon.  Make one pleat in the center and three on each side.  Make sure you squish out the air pockets.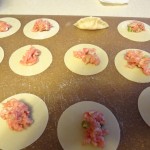 Press gently on the counter to flatten the bottom and set aside until all 24 pot stickers are sealed.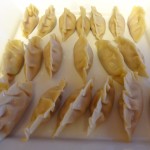 Over high heat to a medium high heat, heat a NON STICK sauté pan.  Add the grapeseed oil and coat the pan.  Watch your heat so that you don't burn the pot sticker.
In batches (don't overcrowd your pan), add pot stickers and brown them for about 3-4 minutes.  Don't poke at them, let them brown.
Add about half a cup of water, cover the pan and steam until the water is almost evaporated.  It usually takes about 8-10 minutes; they will be a bit puffy.  If the water evaporates before they are done, add more in small increments.
The bottoms will recrisp after the water is gone but be careful not to burn them!  (I will make my batches, steam them and then recrisp as I'm ready to serve them.)
Serve with dipping sauce.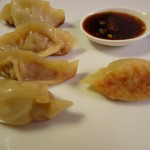 Dragon Dipping Sauce
2-4 teaspoons of sambal (taste to adjust spiciness)
¼ cup soy (or ponzu)
¼ cup rice wine vinegar
Dash of toasted sesame oil
1 Tbsp of green onion tops
1 tsp sugar
Mix together and taste.  You can adjust the flavor by adding sugar to cut the tartness, more sambal to make it spicier or garlic and ginger to add some different flavors.
There are many reasons that I wish my sister and I lived closer together.  We are both food lovers and I know she would get great joy out of eating these little bundles of luck.  Happy Birthday, Sister, may the year of the dragon bring you the luck, strength and wealth that you desire.  Love you!