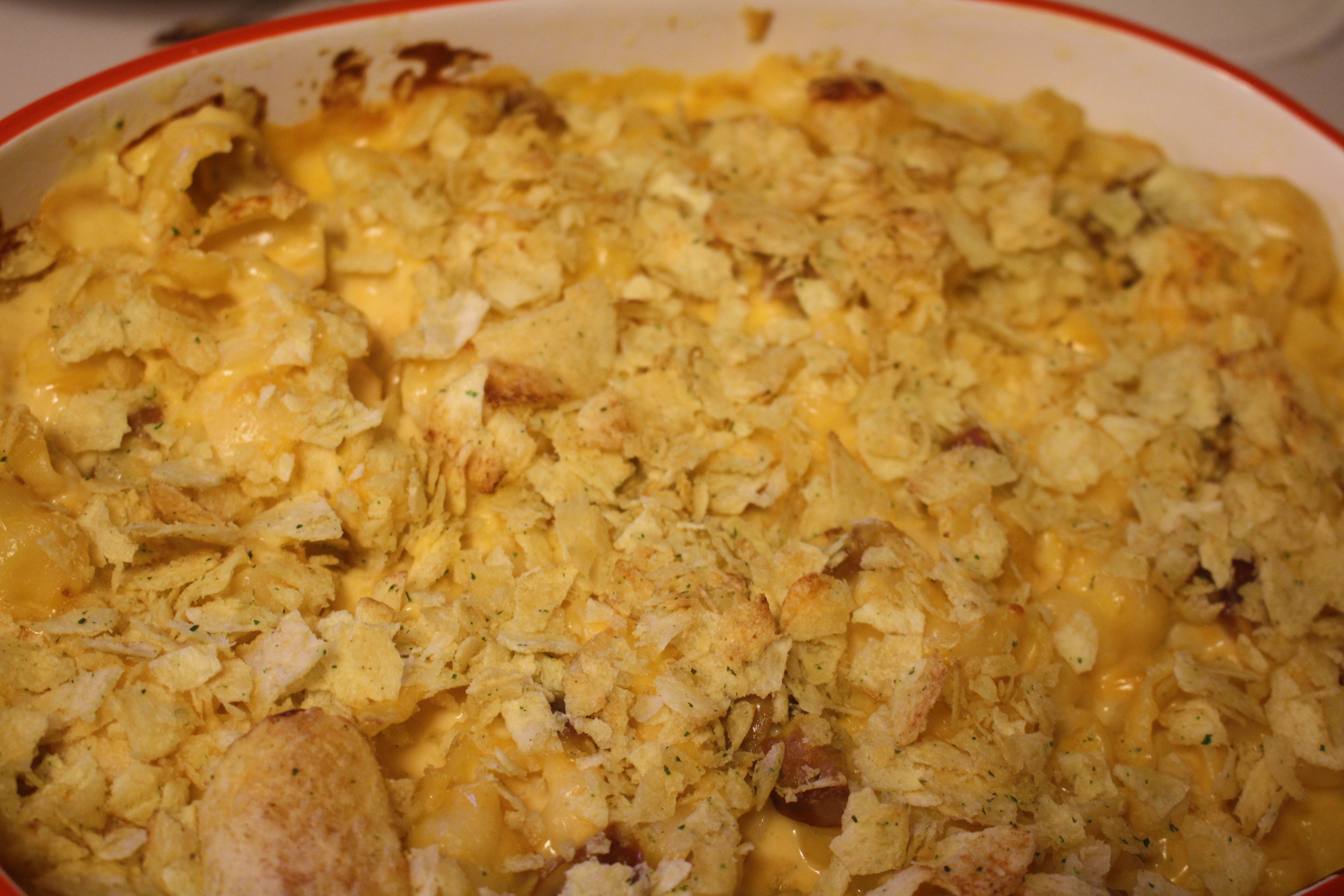 Sometimes when you write a blog, you have to talk about uncomfortable subjects. I dread having to write these types of posts but alas it is just a subject I can't avoid much longer.
I'm talking about the "V" word. Sigh. I'm not sure why I have such a hard time saying it. It is one of those things that has probably been part of every person's life.
I've often found the discussion of the "V" word to be awkward. I mean, who wants to talk about that??? No matter how much I hide from it, it is the pink elephant in the room.
Everyone has his or her own relationship with "V." It is a personal thing. Some people love it. Other people find "V" disgusting.
I have often found just the look of it appalling. It is a weird color and just not natural looking. My husband, on the other hand, loves "V".
But today I have to admit that my loathing of "V" has completely been turned around…I ate some and liked it. And I don't care who you are, I am sure there is someone in your life who has eaten Velveeta too. (Wait, what did you think I was talking about this time? One of these days I'll really shock you and talk about the dirty stuff and not make it a teaser!)
I was reading one of my new favorite cookbooks "Fire in My Belly" by Kevin Gillespie. (He kicked some booty on Top Chef and is on my list of chefs I want to meet in real life.)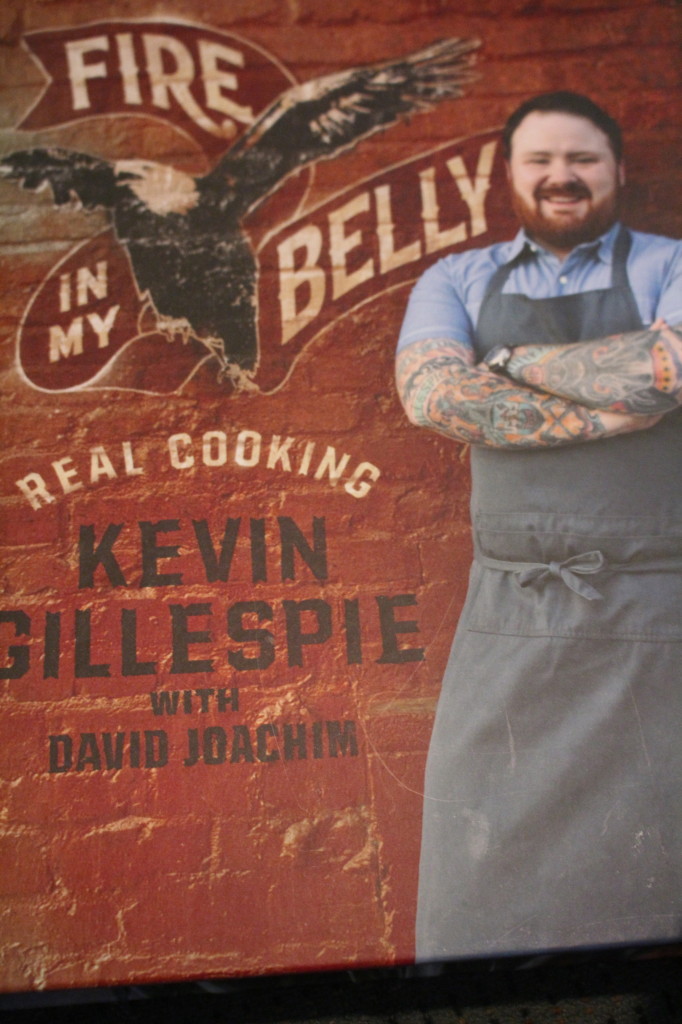 And I came across his Gussied Up Mac and Cheese recipe. I read it and was shocked that he used Velveeta!!! A top chef uses Velveeta!!!??? What the heck?
How can a Top Chef use such a processed product?? Well, after I calmed myself down…I read his explanation at the beginning of the recipe. Velveeta has a stabilizer in it making it the perfect ingredient to go into a nice creamy mac and cheese.
I was completely skeptical but every recipe I've made from Fire in My Belly has been delicious so I decided to give it a go. And to quote Chef Gillespie "It is badass." It is super creamy and cheesy. The Andouille sausage gave it an occasional kick but it didn't burn your mouth apart. (I usually put hot sauce on my mac and cheese and didn't need it.) And finally, I loved having the crunched up potato chips on top. I didn't have the brand he suggested but a small bag of Lay's Sour Cream and Onion from the gas station really did the trick!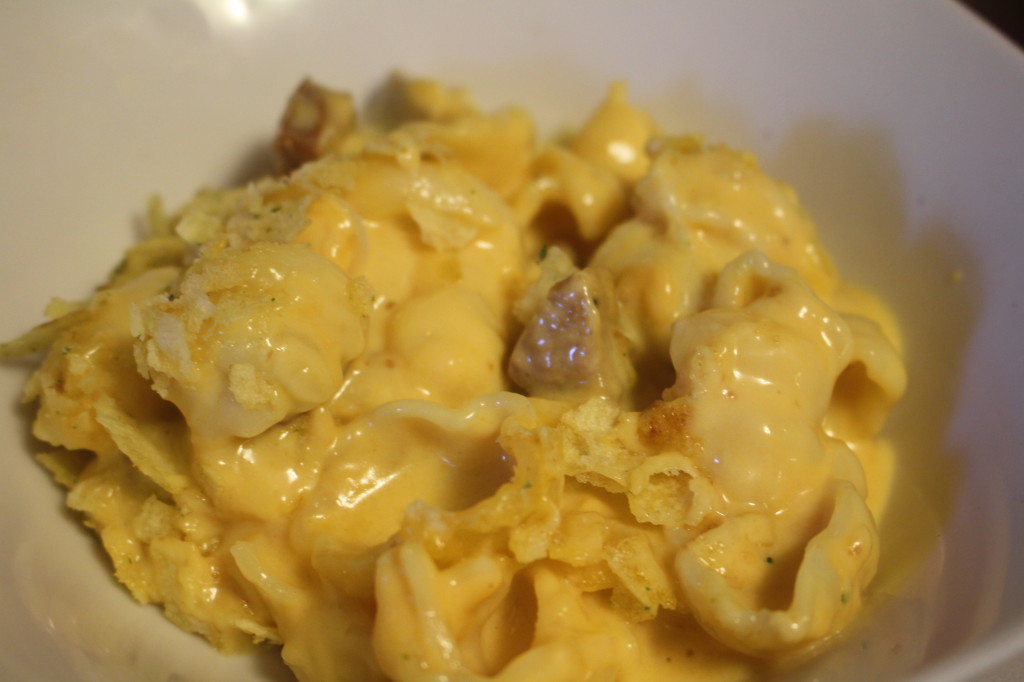 The best part of the recipe….it was soooo much easier than making the cheese sauce with flour and milk (béchamel method). The béchamel method really takes some attention, which is fine if you have the time to make it. But if you don't do it perfectly, you end up with a grainy mac and cheese that no one eats.
Chef Gillespie's recipe will be on my list of awesome dishes to bring to a potluck. (It makes a lot and is pretty filling.) People will just love it and when they ask what your secret was to making it so creamy….you can have the "V" conversation!