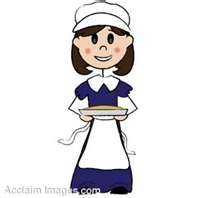 It is two weeks before Thanksgiving…that means it is time for a list!  I love making lists more than any normal person should.  I make lists for food, contents of the fridge and people who make me mad.  (I also hold grudges but that is another blog.  PS Dave G., you are no longer on this list!  ha ha)
Now as much as I razz my Mother in law, I have to actually give her a public compliment (gasp!)….she had her Thanksgiving delegation done over a week ago.  (This is where I would normally insert some funny derogatory MIL comment but I am being nice today.)
I'm on appetizers and gravy!  Do I need to make a video…about gravy?  (I already have a video.  Wink. Wink.)  I digress….
The key to a fun Thanksgiving is to make a list.  So I thought I'd help some of you list-challenged people and write a list for you.  (You can just include my name in your pre-meal speech or prayer.)
So……
2 Weeks ahead (that is today, People!):  Decide what you are cooking and what to delegate.  You are going to want sides that cook at the same oven temperature.  You don't want one of your guests jacking the oven up to 425 to toast their jarred marshmallows over canned yams when you have delicate rolls in the oven.  (Please look back at first paragraph about holding grudges.)
When you are delegating, make sure you play up to people's strength's.  Example:  If you have a daughter in law who is a gourmet cook, it best to keep her cooking some simple finger food and gravy.  (I'm not talking about me of course.)
This is also time to be realistic about your menu (or delegation.)  Make sure you have the oven space, warmers, sternos, etc. to make this all happen.
Finally at the two-week marker, make sure you know where you are buying your bird.  Are you buying frozen (add in thaw time)?  Organic? Shooting your own?  (Yum, buckshot!)  Do you need to order it?
1 week ahead:  Start pulling out those special pieces of serving ware or table dressings.  (Is that what you call it?)  If you need to run out for an extra turkey place card holder because there are some new members in the family, this is the time to go to the store.
And if you haven't done it already…..test your new recipes.  You really don't want to poison your family.  (You don't, do you?)
Saturday and Sunday before:  Work on your grocery list.  (No, I can't do this list too.)  Make sure you have room in your fridge for everything.
This is also a good time to challenge yourself to only eat what you already have in the house.  In my case, it would be a lot of salad dressings, pickles and yogurt.
Tuesday:  Grocery shopping, round one!  (You know you are going to forget something…because I didn't make your list.)
Wednesday:  Make another list.  What did you forget?  Did you get your turkey? Do you have enough butter?  Vodka?
Do as much prep work as you can!  Chop anything that requires a cutting board, wrap it well and label it with the dish name.
Make a PIA list.  (Not another list!!)  A PIA list is a "put in at" time sheet.  Write down each dish, oven temp and cooking time.  Do the math and figure out when you need to "PIA".  This will be your timetable when your guests are arriving so you will know exactly when you need to excuse yourself to work in the kitchen.
Get desserts made also since a majority of them take a lot of oven space and time.
I would call guests and confirm who is coming for dinner.  (Especially if they are bringing a bunch of the dishes.  It will give you time to run to the store…again.)
Thanksgiving Day
Wake up, stretch and take a second to be thankful.
Did you forget something?  Call one of the guests who are on your bad list and let them know this is their opportunity to make it all up to you.  Stores are usually open in the mornings.  (So is Starbucks so bring them some coffee!)
Check your PIA list and get started.  (Seriously, this is a step you don't want to skip!)
While the turkey is roasting, put the finishing touches on sides.
As the turkey rests, invite your daughter in law make gravy.  You know she is just awesome in the kitchen and the gravy can save an entire Thanksgiving meal.  (Once again, not speaking from personal experience.)
Get any last minute sides in the oven and remember to thank everyone for their contributions….no matter how awful they look.  (Wait, I probably wouldn't add that last part.)
Start rounding people up around the table and recruit people to carry things to the table.
Take a look at the people around you and remember part of the joy of the day is being with the ones you love.  (If that isn't the case, hope the food is great.)
Happy planning.