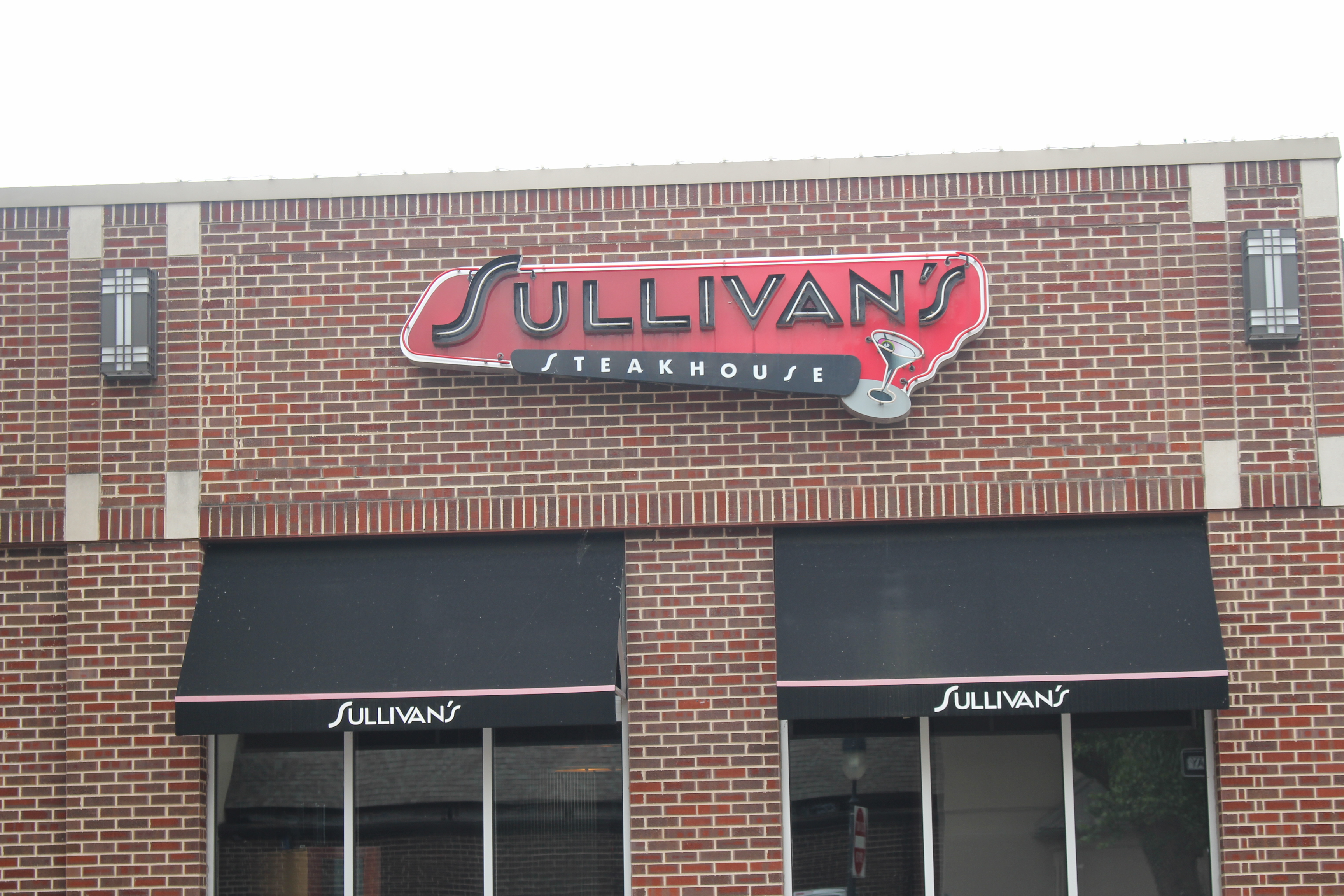 When do you have the urge to go to a steakhouse? Do you like to take your sweetie on your anniversary? Or maybe they are your go-to place for birthdays? Do you only consider going to a steakhouse on a special occasion? Or maybe you only go for dinner?
I have a new theory. Isn't every day a special occasion? Can we just start celebrating waking up and having great people in our lives? Life is short. Mark every day with a moment or two that makes you happy and warms your heart.
With that said, whether you are celebrating, working or just hanging out with one of your closest friends, shouldn't that be reason enough to go somewhere wonderful like a steakhouse for lunch?  (Okay, you know me.  I just need a reason to go out to eat!)
Last week, I met up with my friend, Michelle, at Sullivan's Steakhouse in Naperville, Illinois. (Great location in the hub of downtown Naperville and just 1 of 19 Sullivan's Steakhouses in the US.)  We don't get to see each other near enough so our visits are something we treasure and we always make sure there is a good lunch involved.
Sullivan's did not disappoint. Their new lunch menu has something on it for everyone. What I liked about it is that you can get something lunchy (that is a word in my world) like a salad or sandwich OR you can still get some of your steakhouse favorites.
We both started by enjoying a couple of their refreshing lemonades. Michelle had the 50/50 which was a mix of iced tea and mint lemonade and I had blueberry lemonade. (Sullivan's still offers wine and cocktails at lunch too.)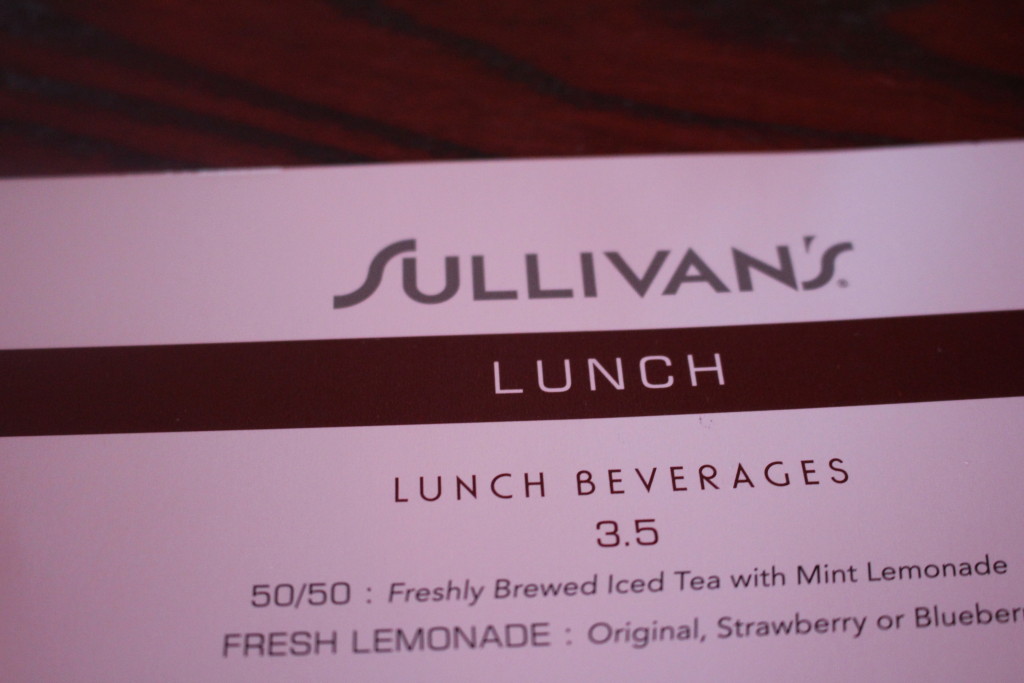 I gave an internal "Woot! Woot!" for my lemonade. I love when restaurants have good lemonade especially when they zazz them up with berries!
We tried two of their soups the Shrimp and Lobster Bisque (nice chunks of shrimp and lobster and also Michelle's favorite) and the new Roasted Tomato (not too smooth, not too chunky and my favorite).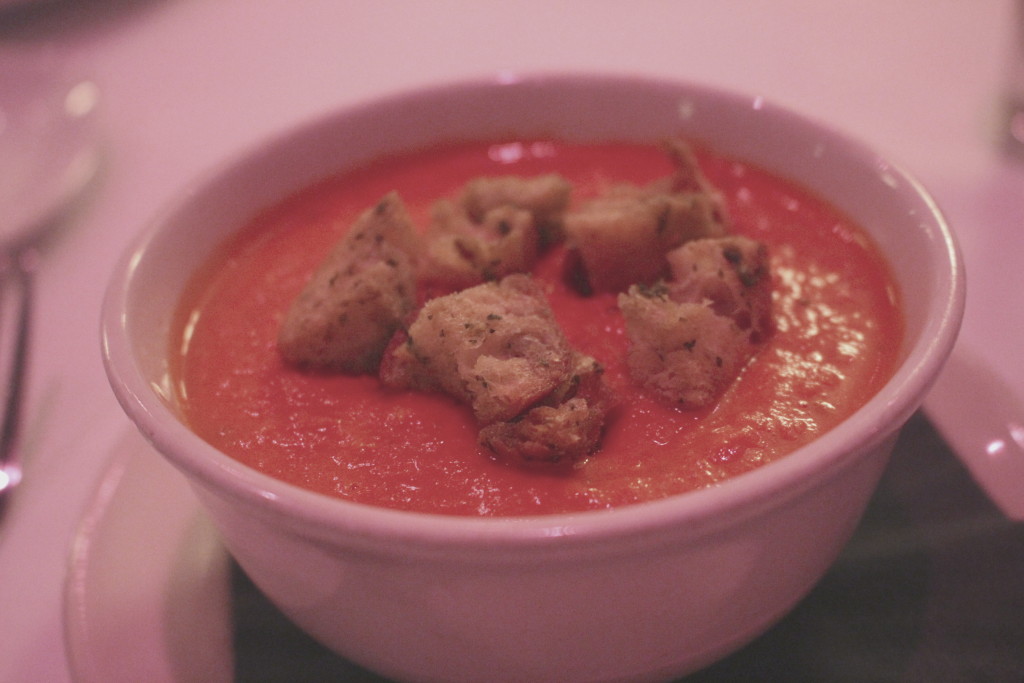 They were both so good. (We are good enough friends that we can dip our spoons and bread into each other's bowls!)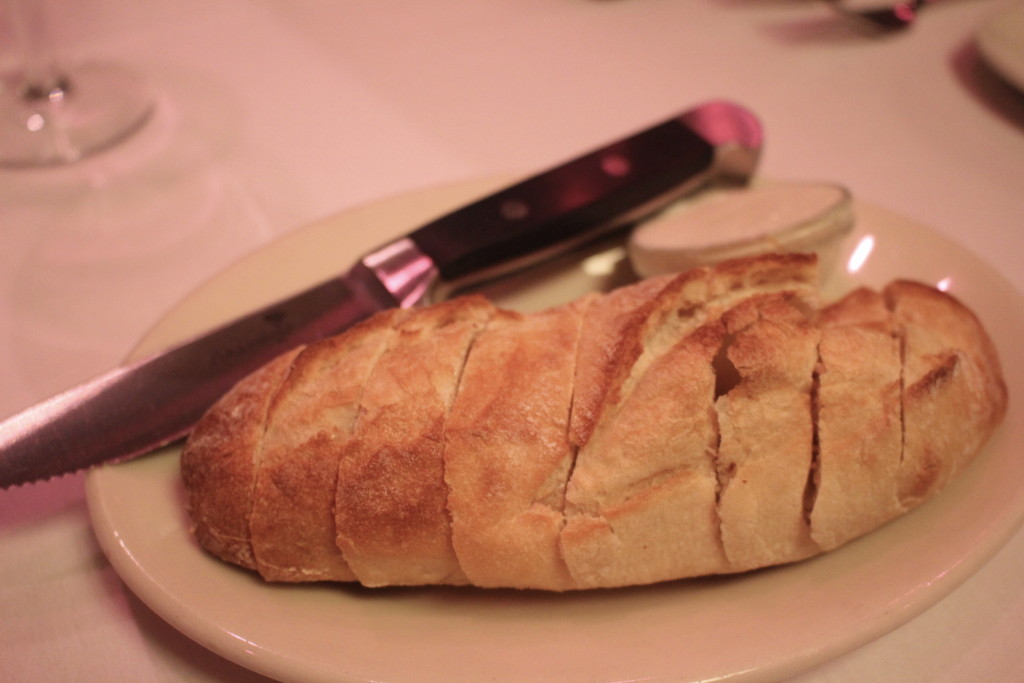 Next we shared the Knife & Fork Shrimp Louie Salad topped with avocado, tomatoes, corn, green onions, hard-boiled eggs and Louie dressing. (A Louie dressing is mayo based with a little chili sauce, lemon and onion.) It truly was a salad you needed your knife and meal within itself.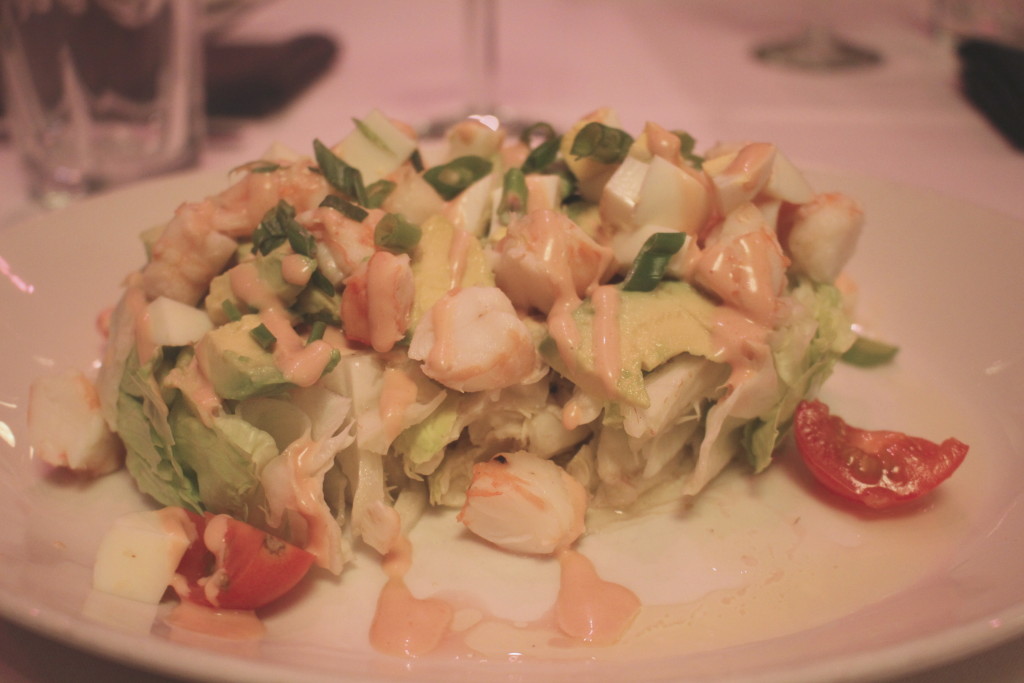 With entrees like the new Chicken BLT Wrap, Fish & Chips, Fish Tacos, Pub Burgers and Korean Beef Tacos made with cabbage slaw, cilantro, crushed peanuts, Sriracha aioli and hoisin sauce, we were thrilled that the chef chose some dishes for us because I wouldn't have been able to decide.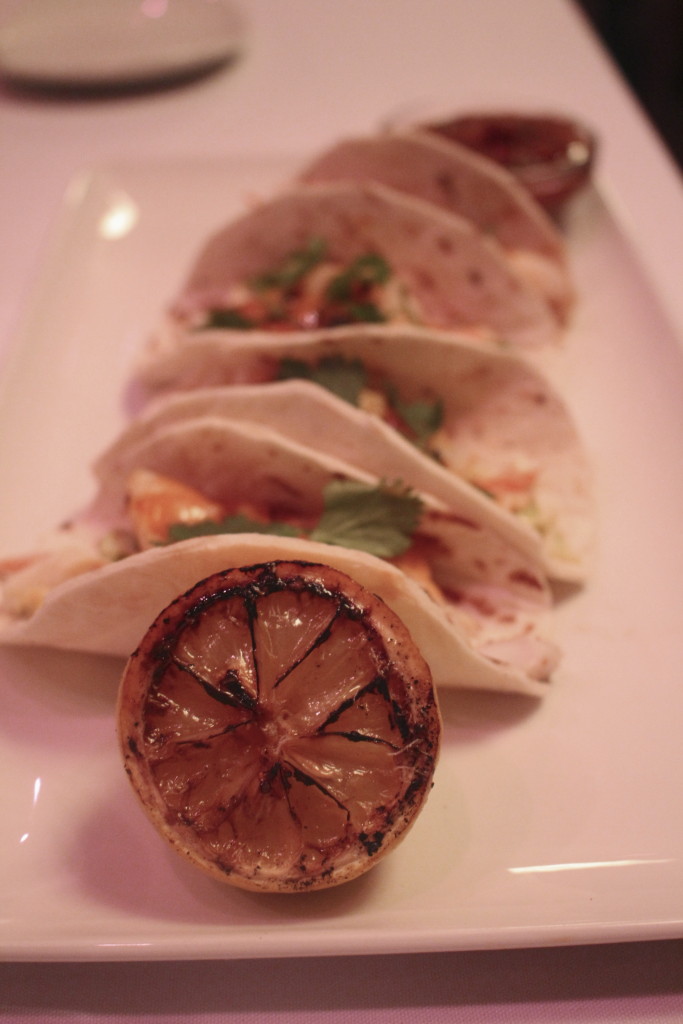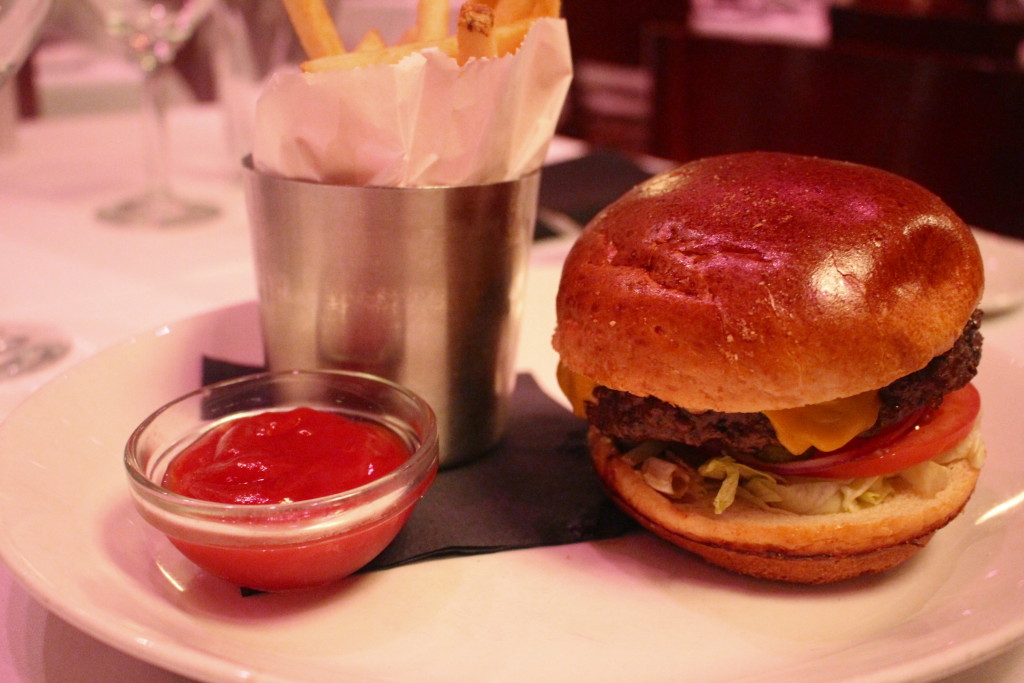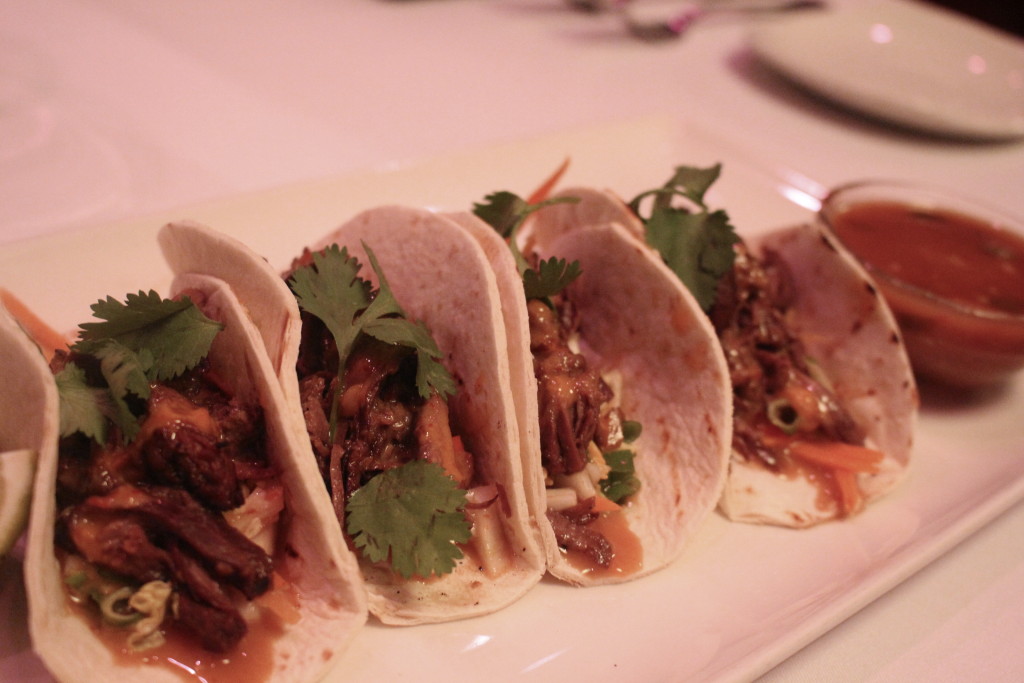 And if you really want a reason to cheer, order the lunchtime Mixer. You start with a multitude of salad choices OR a cup of the lobster and shrimp bisque and then have a choice of Blue Cheese Meatloaf, Fundy Salmon or Roasted Balsamic Chicken and a choice of side.
We had the meatloaf with the green beans. To be 100% honest, for me (a petite woman), meatloaf is too heavy for lunch BUT when you add the bordelaise sauce, mushrooms and caramelized onions, I would skip dinner and order it again! It was rich and delicious. (Actually my mouth is watering thinking about it.)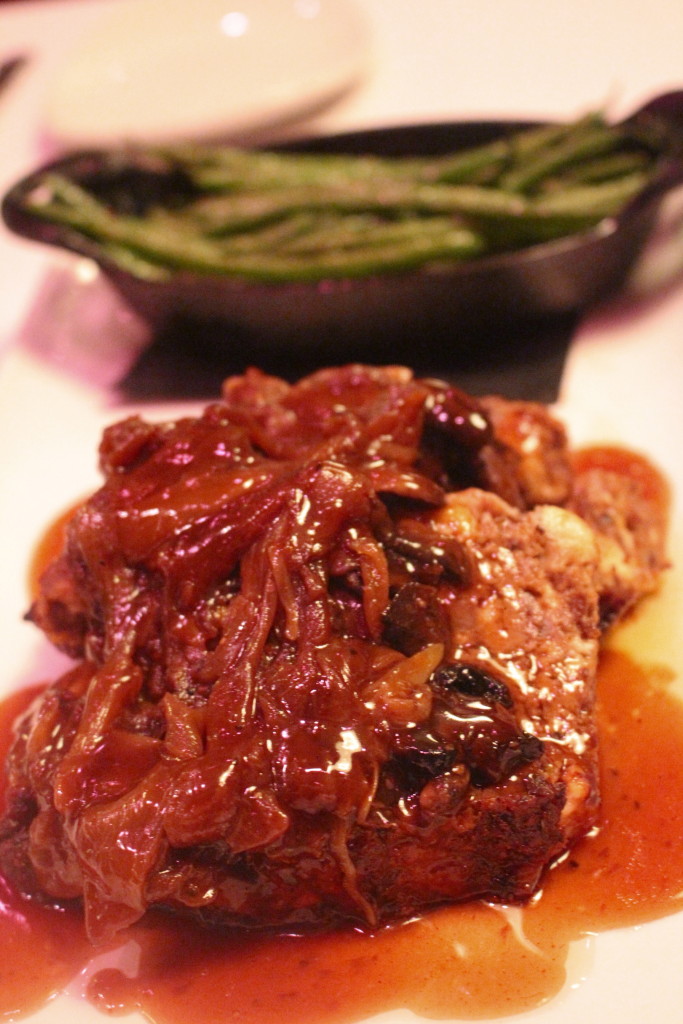 And the green beans….oh…the green beans. Cheers to a chef who knows all you need to do is season beans generously with some sea salt! They were a memorable side. (Michelle and I were stuffed but kept sticking beans in our mouth!)
Thank you to Sullivan's Steakhouse in Naperville, Illinois for allowing me to spend time with a great person over a phenomenal meal. (Also thank you to all the nice customers and staff who were taking part in the joy of this experience with us!)
So the next time you are commemorating an achievement, sharing lunch with a colleague or just enjoying a day that ends in "Y" with one of your best friends, think of making that lunch a little more special. Life is too short not to eat an awesome lunch.