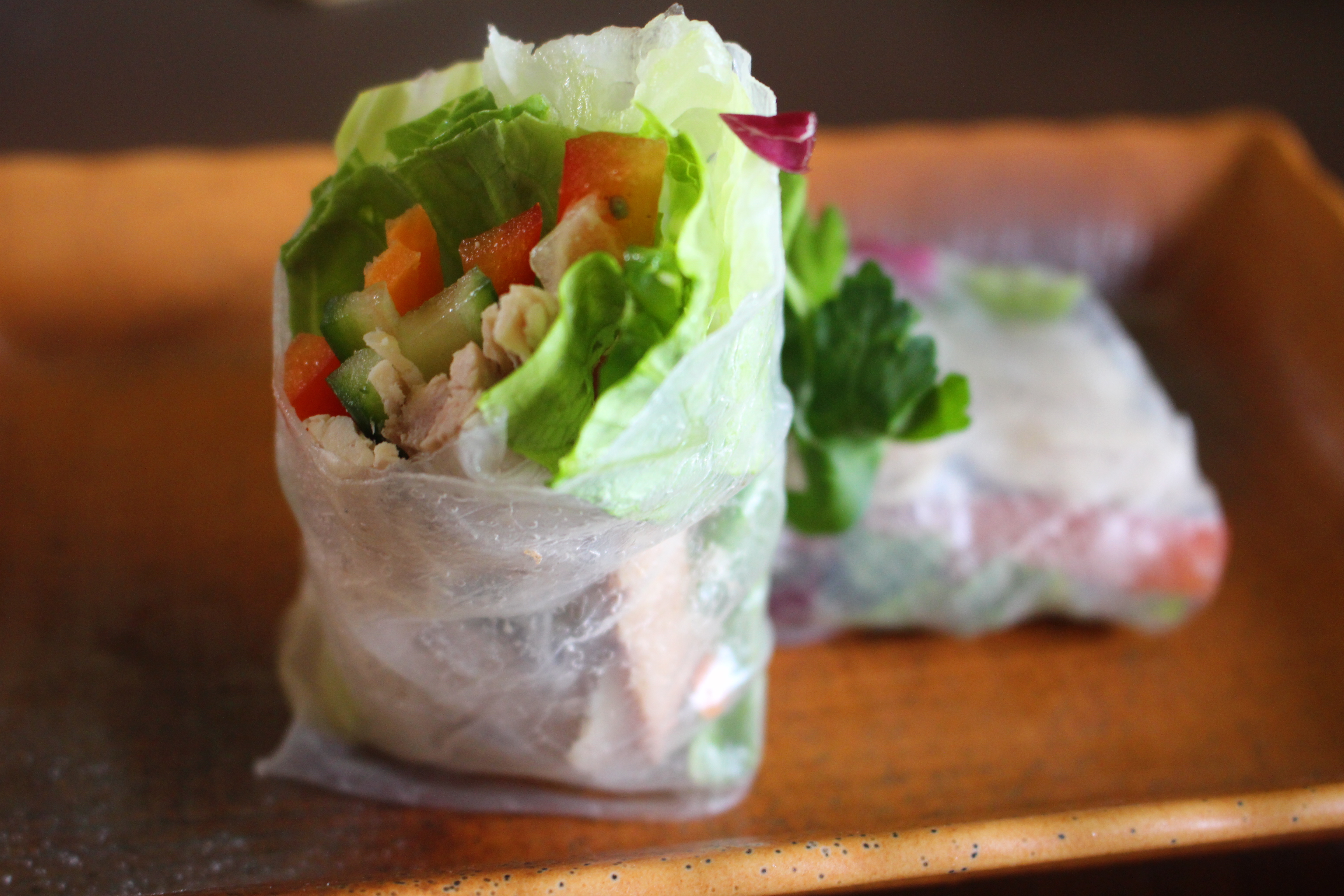 Where do you live? Have you been enjoying a "normal" spring in your area? I am in the Midwest and spring is a rollercoaster of temperatures, weather events and emotions.
For most of us "lifers," we aren't surprised when one day we have 80 degrees and the next week it snows. We get used to frost warnings the day after we plant our vegetable garden. Snow the day after we put away our shovels. And 40-degree temperatures drop the day after we put away our heavy sweaters.
I normally don't mind the cockamamie weather. (Mostly because it gives me an excuse to use "cockamamie" in a sentence.) I like the unknown. It makes me feel more dangerous because danger is my middle name. (I've always wanted to say that too.)
The best part of spring to me is probably the food. It really doesn't matter what the weatherman says….as long as the food on my plate says "spring," I'm happy! (Actually if the food on my plate is talking to me, I'm a little freaked out but I still eat it.)
Spring meals are full of color and vibrancy. Usually the ingredients have more crunch to them and freshness that is only experienced after a great trip to the farmer's market. (I can't wait for it to be farmer's market season!)
So Saturday was one of those spring days that you remember all year. The sun was shiny but it didn't feel hot. The wind was just a wisp that made the leaves of grass dance. The birds were all singing like they were part of Mother Nature's choir.
But the best part was my lunch. I made spring rolls, which seemed appropriate. I had some spring roll wrappers in my pantry and just started pulling stuff out of the produce drawer. I also had some leftover chicken that I shredded and made a quick pot of rice noodles. Mmmmm, it was like spring rolled right into my mouth….I guess that is where they got their names.
Spring Rolls
Ingredients
½ package of rice noodles (cook per package directions, I also use the glass noodles)
Package of rice paper wrappers, don't buy the ones that you have to fry. These look like there is a basket weave on them (see picture)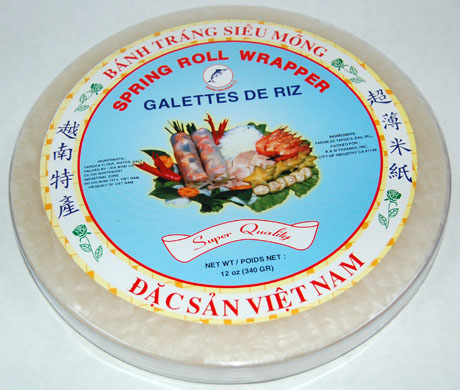 1 red pepper, thinly sliced
1 seedless cucumber, thinly sliced
A good handful of pea pods
1 cup of shredded cook chicken
1 package of your favorite salad mix
1 cup of shredded carrot
Fresh herbs like mint, basil, cilantro or chives. You don't need a lot, just enough sprinkled in each roll so you get that wonderful pop of fresh herbs.
Optional: Peanut or Thai Chili Sauce for dipping
Directions
Have all your veggies chopped and set up in an assembly line ready to go. Make sure your rice noodles are tender and your chicken is shredded before you start on your rice paper rounds.
Have a large cutting board set up with some dry paper towels stacked up.
Fill a large shallow pan with hot water and take one rice paper and submerge it for 30 seconds or so until it isn't hard but not mushy. (This might take a couple attempts.)
Transfer it to the top of paper towels. Top with some lettuce, rice noodles and your chicken, veggies and herbs of choice. Don't OVER FILL it!!!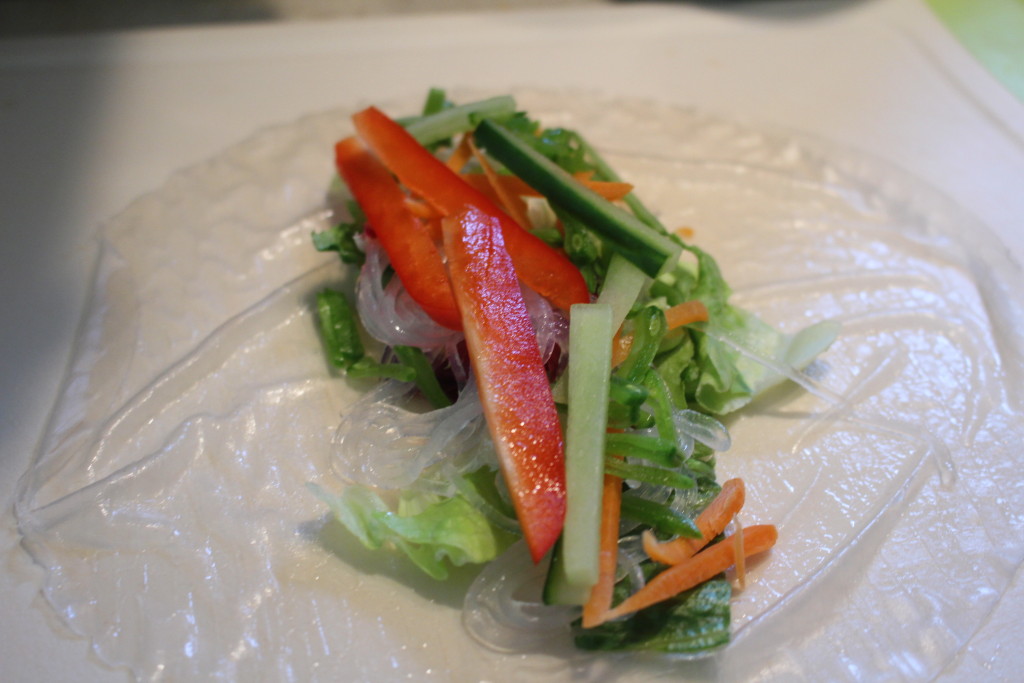 It should take up about a third of the wrapper. Fold your sides in but don't pull so tightly that you rip the wrapper. Wrap the long end over and kind of tuck it under.   From here everything should be secured and you can just roll it up.
Place the now wet paper towel over the top and set aside until the rest of your rolls are made. Slice on the diagonal and serve with a dipping sauce if you desire.
You can make these ahead of time (like an hour) but you HAVE to keep them covered with something that is lightly moist but not super wet or you will end up with mush rolls.
These can make a great lunch or a fun appetizer! Either way these are a great way to help spring "roll" in!