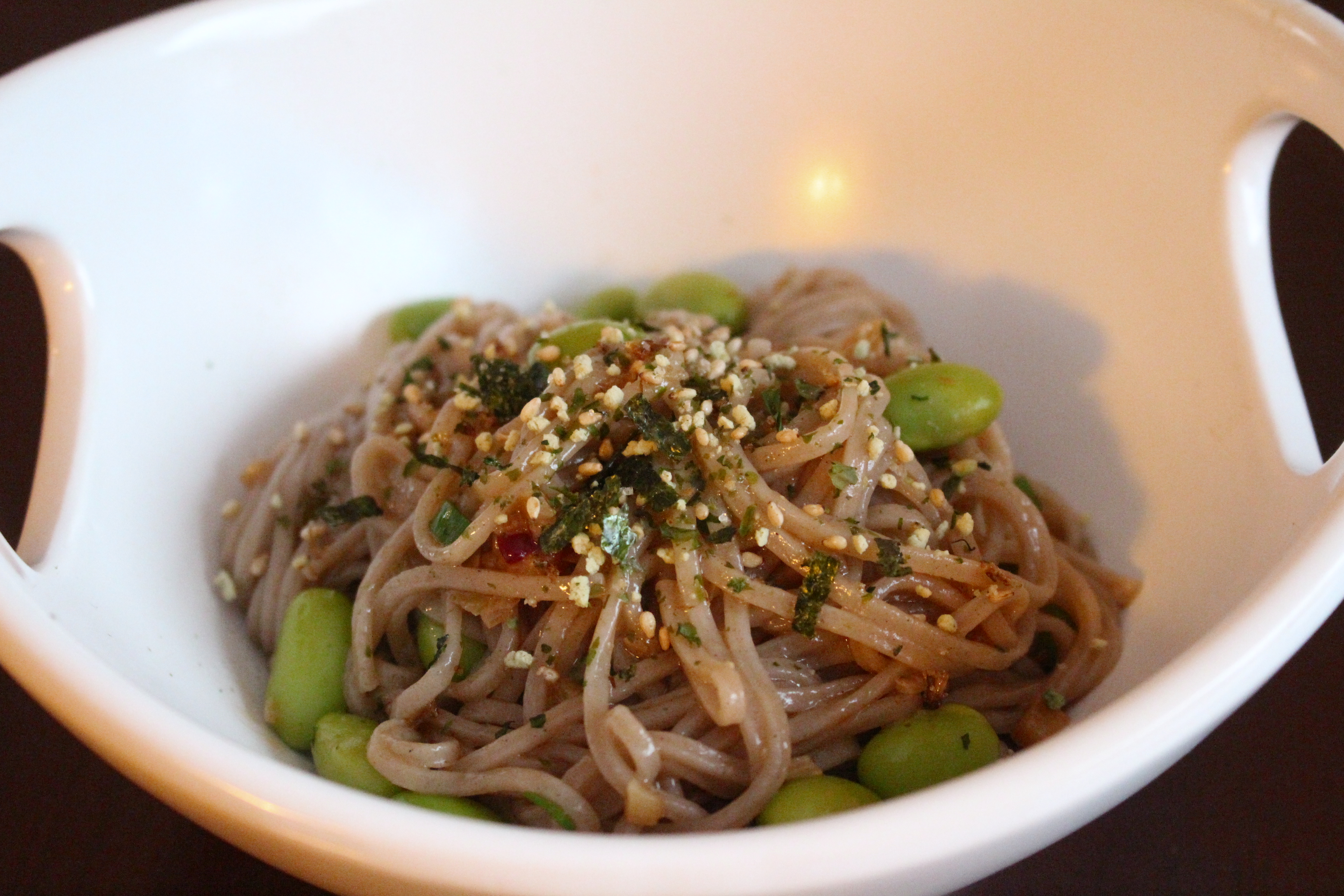 Do you have words that make you smile? Is it something that people frequently pronounce wrong? Or maybe it is something that can easily be mistaken for a different word? (Words that sound like cursing and body parts often make me giggle.) Maybe it is as simple as how the word feels rolling off your tongue.
One of my favorite grin from ear to ear words is noodle. (Did you know that March is National Noodle month?) There is just something about the word that automatically makes me beam!
I think I like it because a noodle can mean so many things. Noodle can mean your head like "Use your noodle." It can also be a derogatory term if you call someone a noodle brain. And before you beat me to it, you know what else a noodle can refer to? Yep, you guessed it….a certain part of the male anatomy!!! (Let's just hope it isn't a limp noodle!)
Noodle is also a fun rhyming word. Poodle. Doodle. Boodle. Caboodle. Attitudal. (That isn't a word but it should be.)
For me the word makes me happy because I love to eat noodles. They are such a versatile food. They can be boiled, eaten cold, put in soups and stir-fried. You can fry them up in a pan. (Okay, the fry it up in a pan made me think of the song I'm a Woman….W-O-M-A-N….except I'm spelling it out N-O-O-D-L-E….sing it to me.)
I digress, now people often ask "What is the difference between noodles and pasta?" First of all, what rhymes with pasta? Hosta? (I like hostas but they have no rhyme game.) But in case that isn't important to you, pasta is made from Durum wheat (semolina). It tends to be chewier and hearty.
Noodles are typically made from flour, egg and water. Ta-Dah. They can be rolled into shapes or just in long thin strings. The flour can be anything from rice to potato to wheat. It is more flexible and not toothsome.
And so you can impress your friends by saying pasta is a type of noodle but noodles are not necessarily a type of pasta.   (Is your head spinning? I like to make you think at least once a year.)
Besides being a little off my nut, I was thinking of this today because I made some wicked soba noodles the other day. (Soba noodles are made with buckwheat flour and look like spaghetti.)
They have an earthy taste and you can pair them with any of favorite light sauces. Usually they are eaten cold with a dipping sauce or maybe hot in a soup. Either way, they are just delicious!
I sort of cheated because I wanted them cold with a dipping sauce but having to dip each bite sounded like too much work. Instead, when my noodles were done cooking, I drained them, rinsed them and drained them again. I tossed them into the pan that held the sauce and gave them a quick toss. A shake of Furikake and I was set! (Furikake is found in your ethnic aisle in the grocery store. It has a variety of different ingredients like sesame seeds, seaweed and dried miso or soy. If you can't find it, just sprinkle on some toasted sesame seeds.)
This is a great lunch option to take to work or pack on a picnic. You don't have to warm them up….just grab your chopsticks and slurp! It is a great way to use your noodle!!!
Soba Noodles with Dipping Sauce
Author:
Ingredients
Sauce
3 cloves garlic, chopped
1 Tablespoon ginger, minced
4 green onions, chopped with greens and white parts separated
1 tsp toasted sesame oil
2 Tbsp Ponzu
2 tsp rice wine vinegar
1/2 tsp sambal
2 bundles of soba noodles (should be around 5 ounces)
1/2 cup shelled, cooked edamame
Furikake or toasted sesame seeds
Instructions
Cook soba noodles per package directions. Rinse and drain.
In a medium saute pan, heat up sesame oil over medium heat.
Saute the white parts of the green onion over medium heat for about 2 minutes.
Add garlic and ginger and sauté another minute or two. You don't want the garlic to be raw but you also don't want it to be brown and bitter.
Add the ponzu and rice wine vinegar. Reduce heat and cook another minute.
Remove pan from heat and add the samba, noodles, green onion tops and edamame.
Sprinkle with furikake or sesame seeds and serve!