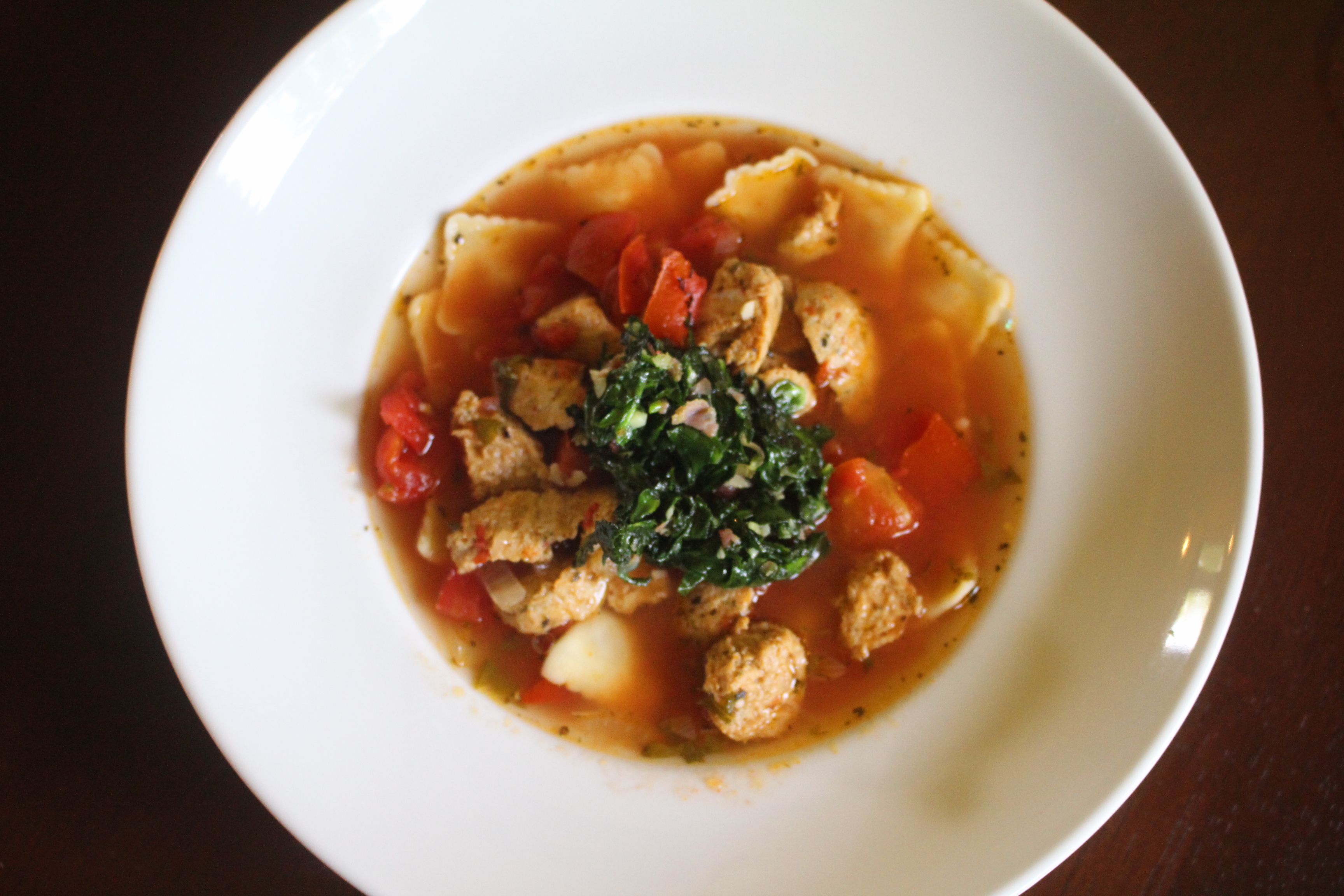 The leaves are starting to change colors and there is briskness in the morning air. The smells of the outdoors have lost some of the floral essence and now smell woody. The warmth of the sun seems to be powering down and there is just enough chill to make me want to stay home.
It is fall.
Now it may not seem like it but fall is MY season. If there were such thing as a spirit season this would be mine. I just love almost everything about this time of year except for one thing….my garden.
I emotionally have a hard time when my plants die off for the year. I truly love the gift of walking outside to gather items for dinner. I find an inner peace as I pluck the tomatoes from the vine and clip fresh herbs.  It is like having a really good grocery store in the backyard without the hassle of lines and carts with wobbly wheels.
So yesterday was a very gloomy day in the Midwest and I knew this was a sign for me to go out and do what I hate to do…tear out the dead plants. There haven't been flowers on my tomato plants for awhile and the leaves are starting to turn brown.  It doesn't look happy and bright anymore.  It is sad and kind of depressing.
With my clippers in my pocket and tugging a garbage bin, I was ready to do some dirty work.  (I tried not to cry but I choke up every year.)
I always take a moment and walk past the plants rubbing the leaves in my fingers and smelling the fading smell of summer. I tell them thank you for the gifts they have given me and then tear their dying, rotting roots from the ground. (That was a little harsh wasn't it? Did it ruin the peacefulness of the mood? Sorry.)
As I toss the last of my tomatoes into a bowl (I think I heard them scream) and grab the last of peppers, I make mental notes of the things I need to plant more or less of for the next season. Maybe I planted too many cucumbers and not enough dill. My eggplants were awesome this year so I want to plant more varieties next year. And to my husband's dismay, I really don't think that one lonely stalk of corn is going to do anything. (Unless it makes one of those tiny corns that you get in a Chinese container of stir-fry. Those things mesmerize me.)
I stacked the tomato cages and pulled the trash down to the street and took one last look for the season. Sigh. It IS worth the time and effort I put into it each spring.
I walked into the house with my last bowl of my bounty and felt a chill in my bones. It just confirms that it was not only time to say good-bye to my garden but hello to a body warming soup. (Hmmm, maybe I will look at this as not saying farewell to summer but hello to comfort food!)
Sausage Ravioletti Soup
Really easy rustic dinner for fall. If you can't find ravioletti, look for any super small pasta shape. Plus, you CAN use Italian sausage but it might overpower the other flavors of the soup.
Ingredients
12 ounce package of Chicken sausage (Mine had asiago and red pepper, I'd use that again.)
1 onion, chopped
5 cloves of garlic, chopped
3 cans chicken broth
1 can of fire roasted tomatoes (or use the last of your garden fresh Roma's and roast them in pan at 425 for about 30 minutes.)
1 Tbsp tomato paste
Handful of basil, chopped
Salt and pepper
Olive oil
9 ounces of ravioletti (cook per package instructions but DO NOT put into soup, add it to the bowls when you serve it.)
Topping
2 cups of spinach, chopped
2 slices of prosciutto
1 clove of garlic, chopped
Instructions
In a large dutch oven, heat up about a tablespoon of olive oil over medium heat.
Saute the sausage until it cooked all the way. Remove and set aside.
In same pot, heat up another tablespoon of olive oil.
Add onion and cook until soft and translucent.
Add garlic and cook another minute.
Add broth, tomatoes and tomato paste.
Bring to a simmer.
(While you are watching the pot, in a medium skillet with olive oil over medium heat, saute the spinach, prosciutto and garlic. Cook until the prosciutto is crispy and the garlic is lightly browned.)
Back to the soup pot, add the sausage back to the pot and cook another couple of minutes.
Taste.
Salt and pepper to taste.
Add the basil.
To serve, add a spoonful of pasta to a bowl. Ladle in some soup and top with the spinach mixture.