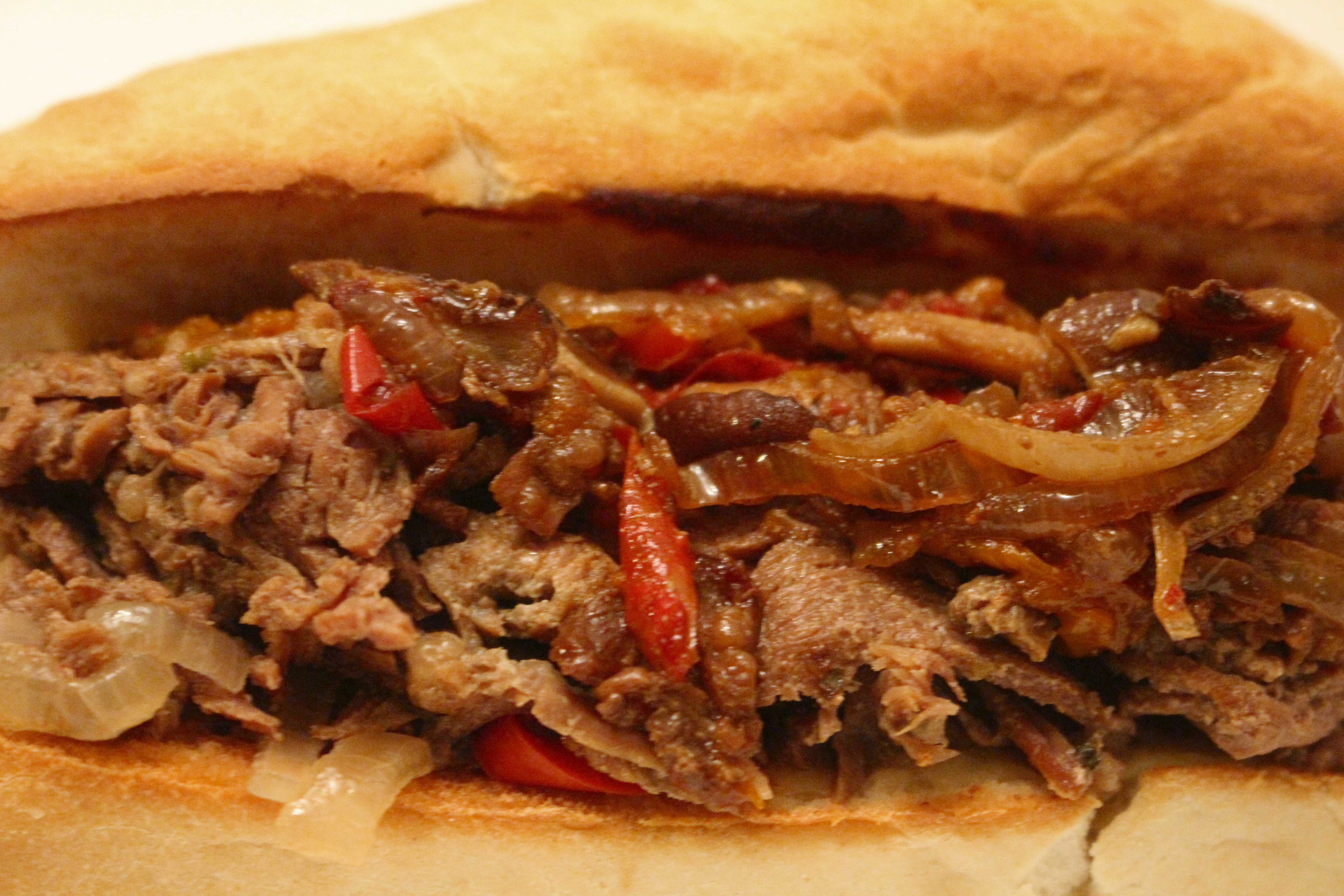 Do you have an extra freezer? I do. I really love having the convenience of buying things on sale or bulkier items and have a place to put them. The problem is that they can be overwhelming at times.
I looked in mine the other day and just had so many thoughts go through my head. I first thought, why do I have so much bacon? Apparently, I buy bacon on sale and freeze it for a rainy bacon day. I have thick cut, thin cut, cherry smoked and duck bacon. (No…there is no turkey bacon…because plain and simply…I hate it.)
I also found some remnants of garden past. I froze some of my roasted tomatoes so that I would have them at the ready for sauces this winter.
Our freezer even has some ice cream…for medicinal purposes. Sometimes my husband comes home from work and has a bad day. It makes him feel better.
There is even some room left in there if I need a big place to stuff an item like a couple of chickens, beef from a neighbor's cow or even some in-laws! (Just kidding…who buys more than one chicken?)
So I was digging about in my freezer last week and found this one and half pound container of thinly sliced rib eye. Oooooo, it looked good. I thought that I could make some delicious Asian dish with a fancy marinade and beautifully cut up vegetables. I couldn't wait to stand over the grill and quickly cook the meat and make this awesome meal.
Well you know what happened??? The meat thawed out in the fridge but the outside temperatures got colder! There was NO WAY in heck I was going to freeze my fanny off and try to grill this meat.
I did think I could just do it over a fry pan and be just as happy but I know I wouldn't. So I went back downstairs and sat on my freezer and tried to decide what to do. (Also when I sit on my freezer it keeps my in-laws from escaping.)
I know it would not be safe to refreeze the meat but I have just lost all my gusto. I wanted to toss the whole thing in a slow cooker and call it a day….hey….why not?
I could do a play on a French dip or Philadelphia cheesesteak sandwich! I could call it a Philadelphia Dip?! (And no one is going to call me on the weird name because they now think I'm psycho and put people in my freezer…which I don't…in case the authorities are taking me seriously.)
This would be simple and satisfying. I quickly chopped up some red peppers, onion and placed them in the bottom of the cooker. Topped with the meat, some beef broth, seasonings and spices and I would be all set. (I grabbed some frozen Italian rolls out of the freezer while I was in there….they were under the butt…the pork butt…what did you think I meant?)
Now all I had to do is wait for it to cook. (While I waited, I did get some important winter tasks accomplished like checking my eyelids for leaks.)
Once my meat was cooked and absorbed that delicious flavor, I took it one step further. I sautéed up some mushrooms WITH some of the peppers and onions in the pot.
I sliced open the bread and toasted it with slices of mozzarella cheese. I piled on the thinly sliced rib eye, mushroom/onion/pepper mixture and gave it a squirt with a spicy brown mustard. I served it with a little cup of the au jus from the pot.  It was like my sandwich answered my wishes….maybe it was a Sandwish?
Philadelphia Dip Or My New Sandwish
Author:
Great sandwich meat recipe for those busy days. I'm sure you could play around with other beef options if you don't want to use rib eye.
Ingredients
1.5 pounds thinly sliced rib-eye
1 yellow onion, sliced
2 red peppers, sliced
1 can beef broth (2 cups)
1 tsp garlic powder
2 Tbsp spicy pickle juice (I used some juice from banana peppers)
1 tsp Italian seasoning
Splash of Soy
Splash of Worcestershire sauce
1 container of baby bella mushrooms, chopped
2 Tbsp Brandy (I was using up a bottle)
French rolls
Spicy brown mustard.
thin slices of mozzarella cheese
Instructions
Pull out your slow cooker.
Place peppers and onions on bottom of slow cooker
Top with meat.
Top with broth, garlic powder, pickle juice, Italian seasoning, soy and Worcestershire.
Set temperature on low and cook about 6-7 hours.
After it is done cooking, slice bread and toast with a slice of cheese on the surface.
While the bread is toasting, take a small saute pan and give it a swirl of olive oil.
Cook mushrooms until they are tender and browning. Strain out some of the peppers from the slow cooker and add them to the pan.
Mix together for a minute or two.
Deglaze the pan with a little brandy and let the brandy reduce.
Add some meat and the mushroom/pepper mixture to your roll.
Enjoy.
I called my hubby to dinner and he loved it!!! (I mean it was rib eye so what's not to love.) He hardly had time to notice the thumping coming from the freezer.