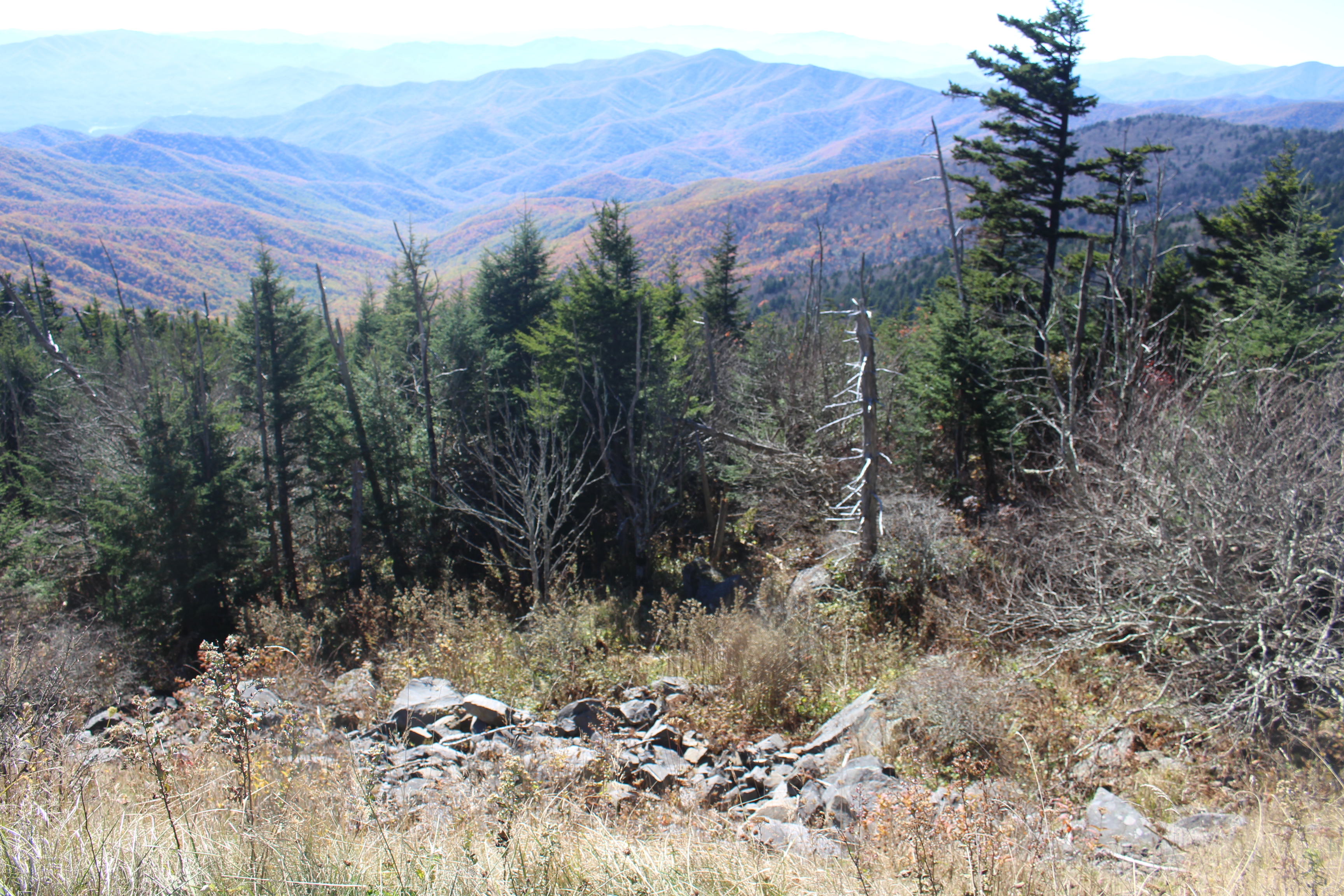 I am the person who just stands and takes a deep breath.
I am the one who likes to touch the leaves on the tree.
I am the woman who has to lean on a rock during a hike up to Laurel Falls.
I've held onto a fence post in awe as I've looked at the scenery.
I smile at the Meemaws as they sit on a bench waiting on their grandkids to finish shopping..
I giggle when someone calls me honey or sweetie.
I pick up a southern accent in the first day of being in this community.
I feel a peace within as I view the landscape.
I am part of Gatlinburg.
This week an area that I consider one of my second homes, Gatlinburg, Tennessee, was devastated due to a gigantic forest fire.
It is not beaches of Hawaii or an amusement park in Florida. It is not the architecture of Italy or the food of France. It is just simply a mountain town on the outskirt of the Great Smoky Mountains National Park.
My husband and I have gone almost every year for 18 years. We love the mountains, the trees and the people. We have seen sunrises, sunsets and the leaves change in the fall. We get giddy when we see our first sign of wildlife (usually a squirrel or turkey) and know some of the hidden pathways intimately. (Grateful that trees and rocks can't talk.)
We have memories of our honeymoon, birthdays and quiet weekends alone. Trips with friends, family and my wonderful dog, Shadoe.  There was camping in a tent, cooking contests over campfire and picnics by rolling streams.  Walks just to walk, our many different cabin rentals and just quiet times alone falling in love with each other again and again.
It is our happy place. It is the area we think of when we want to get away. It is where we hope one day to buy a home and retire there.
This past week when we heard of the fires in the Smoky Mountains we were in tears. We were sad for pieces of landscape that have been around for years that will now forever be changed. We were sad for the animals that had nowhere to go. And mostly just sad because we have met so many people there and we hoped they were going to be okay.
I thought about the waitress at the Peddler who has such a beautiful Polish accent we always seem to comment on it. We met a pastor there last year that just moved to the area with his small family. The Honduran family who has a restaurant (Estrella Hondumex) on the side of their little grocery store at light 1A. The nice folks who own the jelly store and run the Salt and Pepper Shaker Museum.
There is the guy who hit on my husband and had a good laugh when he realized I was his wife. The Starbucks that insisted if I were Barbie, Earl had to be Ken. The hundreds of people we have passed on trails and walkways that just are smiling at you because you know they are just as happy as you are.
The list goes on and on.
I thought of all the people who work in that tourist town to make our vacations nicer and how their lives were going to be dramatically changed this year.   My mind wondered if they had a roof over their head and would they still have a job on Monday. Are they warm enough, are they hungry and are they okay.
So today instead of posting a recipe, I want to post a link for people if they would like to help one of the relief funds that have been set up for this community.
Whether you want to make a donation or pass it on to a family/friend who has been there in the past, I just felt that they have given me so much over the years and I wanted to find a way to help. (Here is a link from WBIR that is probably the most accurate and legitimate.)
We will go back next year at some point for vacation. The rental group we love emailed me yesterday to tell me my favorite cabin is still standing so I look forward to being there and for some things remaining the same.
I will keep my Gatlinburg friends in my thoughts and be forever grateful to all of the personal that have worked so hard this week to preserve one of my favorite places on Earth.