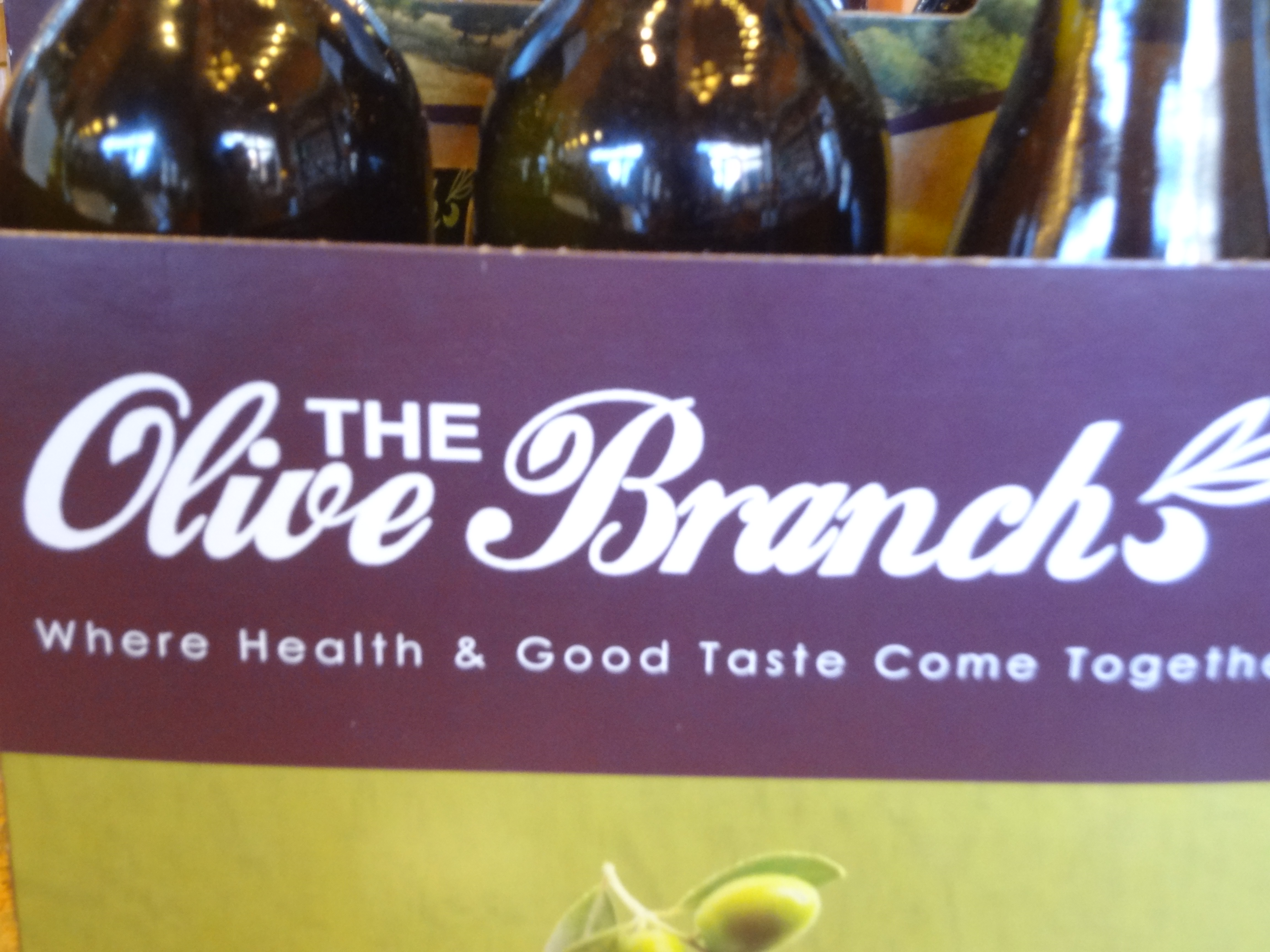 You walk into the grocery store and go down the aisles.  You buy the items you need.  You aren't given the option to taste everything you buy or in some cases know where it is made.  You do it because, in most cases, that is your only option.
But let's say you could go into a store and taste everything you were going to buy AND receive helpful cooking advice.  Would you do it?
If you answered yes, then I have the store for all of your olive oil and balsamic vinegar needs.  The Olive Branch in Granger (Notre Dame Country), Indiana, is a store devoted to providing its customers with high quality and delicious tasting olive oils and vinegars.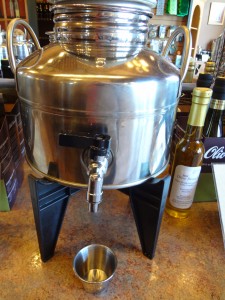 Enter the store to discover that there is a whole other world of flavors with their premium extra virgin olive oils from Italy, Spain, Tunisia, Greece, Chile, Australia and Japan.  (The sesame oil from Japan is one of my personal favorites.)
All of the oils are cold pressed which means that the oil is never heated over a certain temperature.  This process helps the olive oil retain more nutrients and keep its natural, great flavor.
Oh, did I say flavor?  The Olive Branch makes it easy for you to discover your favorite olive oil flavor.  With over 30 stainless steel containers called fustis, you can taste everything they have in stock!  (I think I have officially tasted everything…twice.)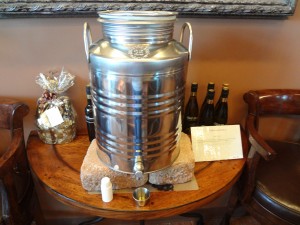 My personal favorite flavors are the Garlic, Meyer lemon and Blood Orange.  (If you aren't a fan of flavored oils, no worries, there are plenty of non-flavored oils to tempt your palate.)
As for the balsamics, they are all imported for Modena, Italy and aged 12+ years.  The aging gives the vinegars a delightful, thick almost syrupy consistency.  And the flavor….it will put any other balsamic you have tasted to shame.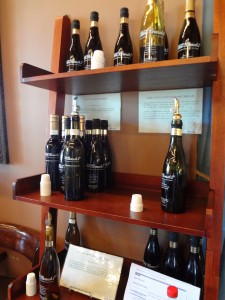 I lose all my self-control when it comes to choosing balsamic vinegar at Olive Branch.  I have tried them all including the rich and luscious 18 Year Old Traditional.  It isn't flavored but it is a delicacy in itself.
The fruity flavored ones (Wild Blueberry, Fig, Peach White) are great as salad dressings or marinades especially when mixed with some of the citrus olive oils.  Another favorite is the Espresso Coffee, which I drizzle over ICE CREAM!!!  (Seriously, it is so good.)
Your only limit is your imagination.  The store encourages you to mix up some flavors so you know what you are buying.  And if you need suggestions, just ask.  The staff will give you all sorts of ideas for using their product.  (They'll be doing some cooking demonstrations this summer so you can see the product used first hand.)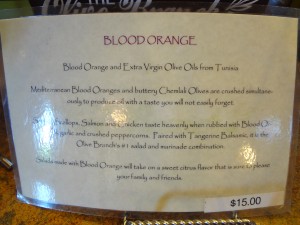 I am such a fan of this store; it is also my favorite place to get gifts.  Between the cool cruets, dipping plates and drizzlers offered, I can always find a unique present.  (They also make super cute gift baskets to order so if you need a fun bridal shower favor or wedding gift, keep them in mind)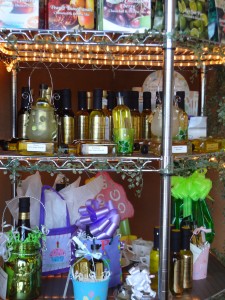 And to help you make any gathering spectacular, The Olive Branch has a great selection of Wind & Willow mixes for cheese balls, dips and desserts.  In addition to Robert Rothschild's sauces and dips and Enrico Formella's relishes and awesome roasted red peppers.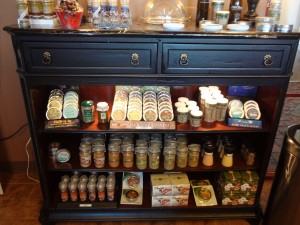 The Olive Branch is located in Toscana Park, Granger, IN, Mattern's Corner Butcher Shop & Deli in Goshen, as well as The Auction Barn in Shipshewana.   And a new shop will be opening this week at 1003 E Canal Street, Winona Lake, IN 46590.  You can shop in person, by phone or use their convenient online catalog.
Since I have started my blog, I have been fortunate to try some amazing places.  I have been a fan of The Olive Branch long before my blog started and will continue to shop there no matter where my cooking endeavors lead me.  Whether it is their grapeseed oil, sesame oil, or a perfectly aged balsamic, their products are part of my everyday cooking.
Let me know if you try them out.  Not only will you be enhancing the flavors of your meals but you will be supporting a great little store! (And a super nice family.)