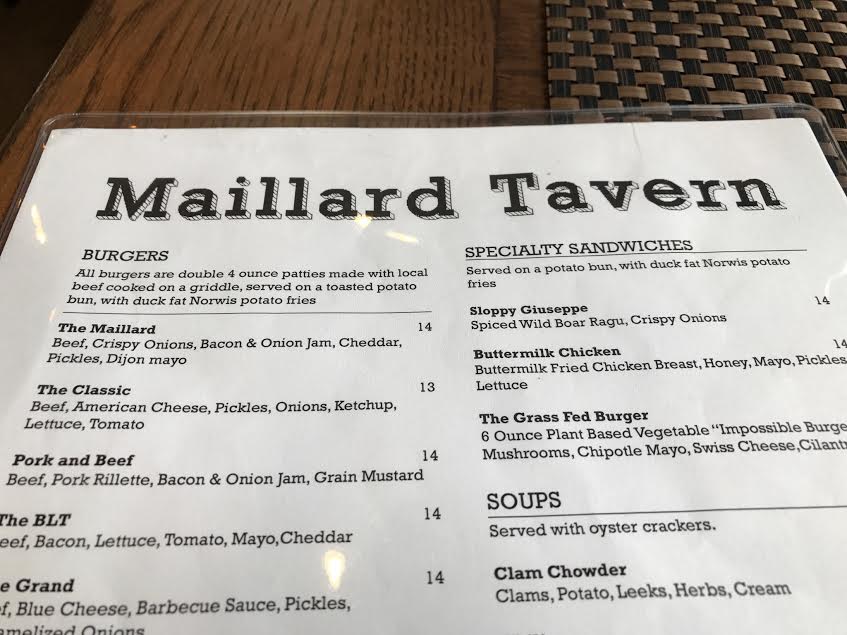 When you hear about "chemistry" what do you think?  Do you only think of chemistry as the affinity of two people together?  Or maybe you understand it is the "study of matter and the how and why substances combine or separate."  Some folks see chemistry as a necessity to create great food.
Food? Chemistry? What? Think about it…bread rises because of the reaction between leavening agents, cheese is made from proteins being broke down in milk by rennet and your burger tastes better due to the Maillard Reaction.
If you've never heard of the Maillard Reaction, it is commonly known as browning when cooking.  (Technically it is when denatured proteins (amino acids) and sugars react, break down and reconfigure into new molecules under specific heat parameters but we can talk more about that another day.) 
If you want to taste the science in action then I have one recommendation for you…. Maillard Tavern (494 North Milwaukee Ave., Chicago).  The Maillard Tavern owned by Tony Priolo and Ciro Longobardo(the guys behind my favorite Italian spots Piccolo Sogno and Nonnina) epitomizes the phrase "better living through chemistry."
Maillard Tavern is a straightforward burger restaurant that shows how knowing the science behind the building blocks of a burger is more than knowing how to make a patty of meat…it is understanding that cooking is a measure of scientific precision and creativity.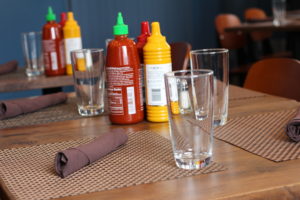 The burgers have 2 4-ounce double patties (griddled to perfection), toasted potato buns and served with duck fat Norwis fries. With 8 options to choose from, there is enough diversity in options to please everyone at your table (including a vegetarian one called the Grassfed Burger).
I tried the eponymous burger, The Maillard with Crispy Onions, Bacon & Onion Jam, Cheddar, Pickles and Dijon mayo.  (I loved that my burger didn't slide apart upon my first bite.)  Other choices include A BLT burger, Pork & Beef, Classic, The Grand (bleu cheese, bbq sauce, onions) and El Jefe (Pickled Jalapeno, Chipotle mayo, Fried egg, Pepper Jack Cheese, Cilantro).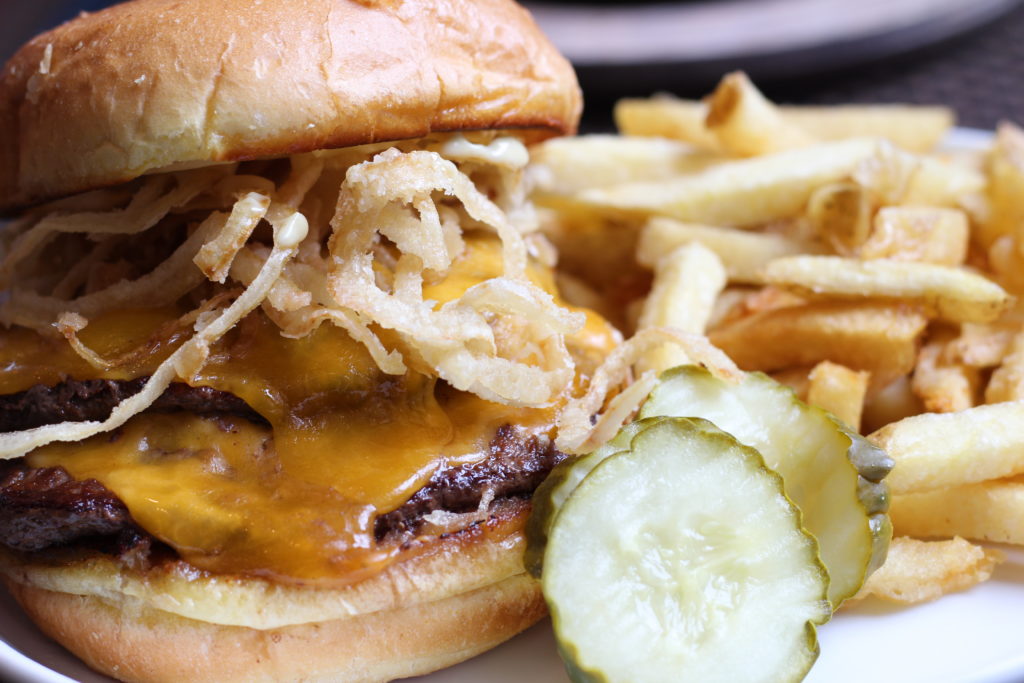 If you want a little extra luxury to your burger you have to try the City Slicker because with the beef patties it has a generous portion (1.5 ounces) of Foie Gras, Swiss Cheese, Black truffle pesto, Caramelized Onion, Foie gras mayo and Crispy Prosciutto!!!!
A little fun fact on the potato used for the French fries.  The Norwis potato is the brainchild of the Frito Lays Company.  They are more oblong and fleshier than your average spud.  And besides having a really great intense "potato-y" flavor…they absorb less oil when fried producing a crisper almost greaseless fry.
Other than burgers, there are some options like the Sloppy Giuseppe (Spiced Wild Boar Ragu, Crispy Onions), Fried Buttermilk Chicken sandwich, Clam Chowder, Chili and Salad.  (The salad was ideal with crispy prosciutto, mushrooms, tomatoes, cucumber, blue cheese, ice burg and red wine dressing.)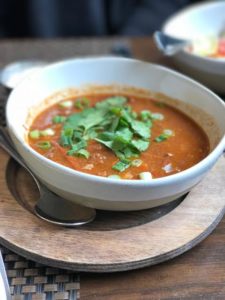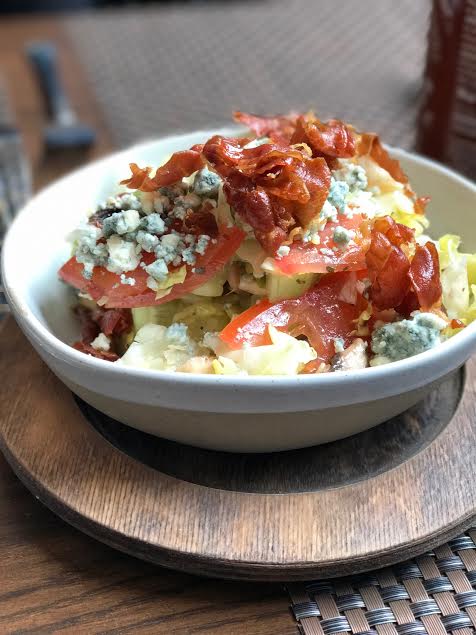 Maillard Tavern's bar area seemed inviting like the place to hang out at with creative cocktails, Midwestern brewed draft beers, whisky, wine and even spiked dessert drinks! (They also had an incredible root beer for those of us who don't imbibe but want a cool drink with their burger.)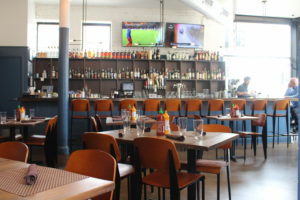 Speaking of dessert…don't leave without a little something sweet…reminiscent of classic burger restaurants, Maillard Tavern offers shakes, a banana split, house made soft serve ice cream, sundaes, cookies and donut sticks.  (I'm still regretting not having a root beer float with my meal…the ice cream looked so good.)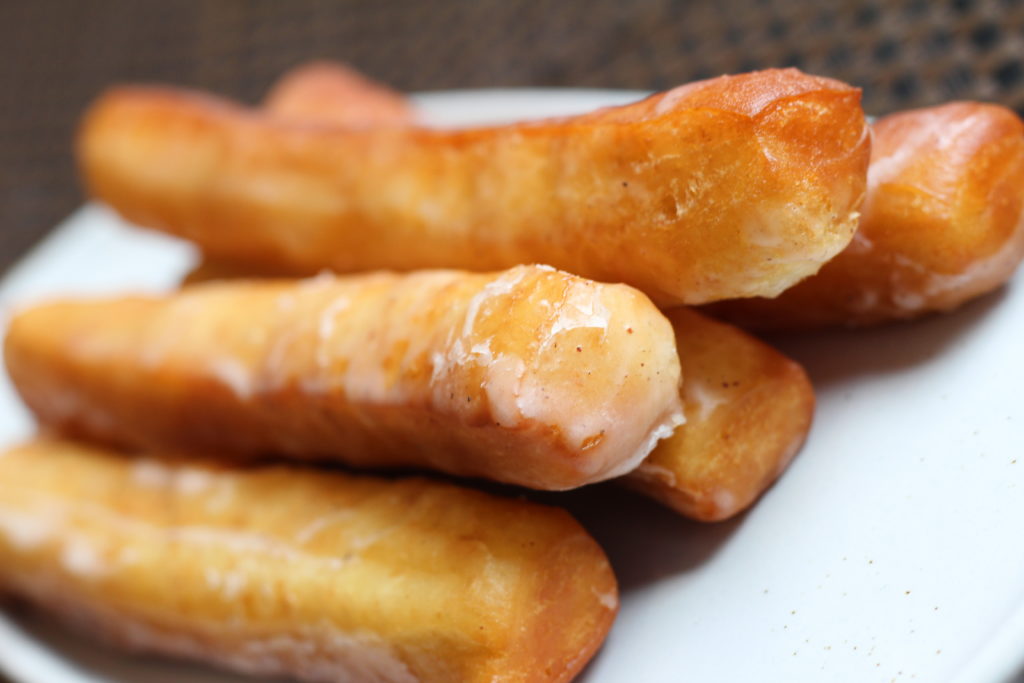 Besides wanting to try EVERY burger on the menu, I left Maillard Tavern with one other thought.  The Maillard Reaction is complex and a very important part of flavor development.  Every amino acid/sugar combination will create its own unique flavor.  The fact that the chefs here understood the complexity of Maillard Reaction enough to name their restaurant after it made me want to summarize my experience as simply as possible for folks…
Protein + Sugar + Proper Heat + Great Chefs = Deliciousness