I hope everyone had a great Valentine's Day. Did you go somewhere special? Do you need an excuse to go somewhere special?  Maybe it is time to rediscover one of your favorite places?
During my odyssey of discovering my new favorite places to go during Chicago Northwest Restaurant week (February 24-March 5, 2017), I was lucky to dine at one of Chicagoland's most special restaurants….Morton's the Steakhouse,1470 McConnor Parkway, Schaumburg. (Over 30 years in business, Morton's now has over 69 restaurants so make sure you find a location near you.)
I say it is special because it isn't just a steakhouse; it is a steakhouse that has passed the test of time by providing their guests with an experience that pairs excellent, quality food with personal and outstanding service.
It has managed to stay true to its roots and cultivate a place where you can go get a memorable meal in a historic environment.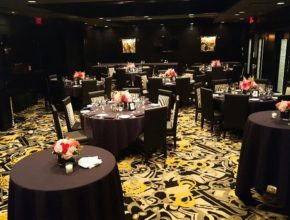 If you are new to Morton's the Steakhouse, Chicago Northwest Restaurant Week may be the invitation you were looking for.  Morton's will be offering a $40, 3 course-dinner menu (click here to see the menu)  This will be just a little primer of what to expect when you come in. (Speaking of primers, check out Morton's website page on Steaks. I learned so much!)
This wasn't my first visit to Morton's; it has been part of my life since the Bee Gees were hitting the top 40. When I learned of my opportunity, I drooled over the menu and the memories of all the different food I had eaten here over the years. (I had my first surf and turf here…you never forget your first!)
Speaking of firsts…during my first course, I was thrilled to order the Ahi Tuna Tower. Creatively stacked bites of fresh ahi tuna on top of pico de gallo, avocado, served with wonton chips. (I could have just eaten this for all three courses….it was that good!!)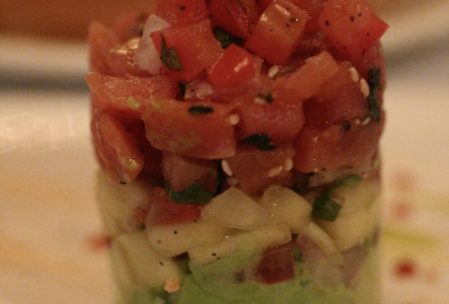 My dining companion enjoyed a beautiful Caesar salad that was the essence of a classic steakhouse.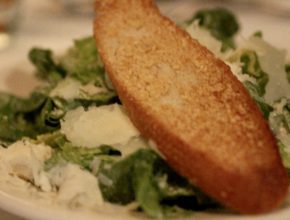 For the 2nd course, Entrée Selection, the decision wasn't so easy. I couldn't chose between the steak, chicken or salmon. I just kept changing my mind. It IS Morton's so I should go for a Prime-aged steak. (My dinner companion made this her choice and gave me one bite….one little bite…she enjoyed the rest and made yummy noises.)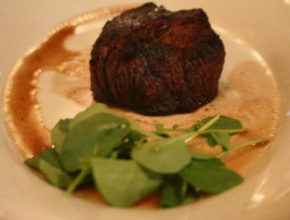 I did something that might shock you….I had the chicken!!! Chicken?  In a steakhouse????  Yep, I love chicken and was thrilled with my decision!  It was so juicy and flavorful.   (Since I was in during January, I was served the Chicken Bianco, which included artichokes, capers and a white wine sauce.) The Chicago Northwest Restaurant week option is the Chicken Christopher.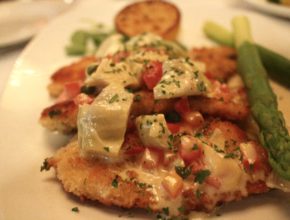 Plus, if your server asks if you want to add on a 5-ounce lobster tail for an additional fee…say yes! (Or in my case scream YES! YES! YES!!) It was probably one of the best lobster tails I've ever eaten in my life. (I'm now sighing thinking how good that lobster tasted.)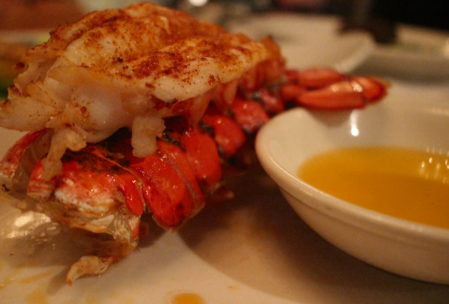 No matter what else you order…I am going to say order the mashed potatoes as an accompaniment. These are the mashed potatoes of your dreams. (If you dream of mashed potatoes…and I have to admit that sometimes I do!) They were creamy but not gummy and the potato flavor was complimented with the tartness of sour cream.  (I also tried a bite or two or three of the horseradish mashed…..so good!)
Finally, it is time for dessert. The dessert selection offers either a classic key lime pie or double chocolate mousse.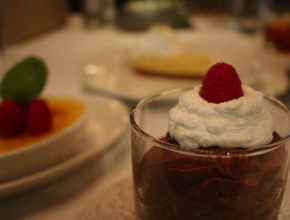 I was naughty and had the key lime AND ordered an additional crème brûlée because honestly I have never left Morton's without crème brûlée on my hips, I mean, lips.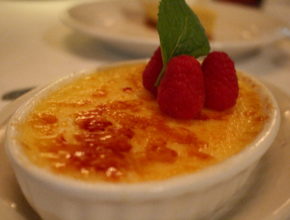 The time I had at Morton's the Steakhouse was one like I've never had before because even though it would be considered a classic steakhouse, it has continued to make each visit more unique than the last time.
The more I think about it, I'm not sure why I save going to a place like Morton's for a special occasion. Isn't every moment that you spend with your friends or family deserving of a time this memorable? I do.  (Plus, the Schaumburg location has an extra dining area if you are having a private wing ding for your favorite people.)
Thank you to Morton's for such a great dinner, amazing service and fabulous company. When I left there I definitely "Felt Like a Foodie" because it was more than just a dinner….it was an experience.
Friday will be my final post on my escapade of discovering great restaurants to enjoy during Chicago Northwest Restaurant week. Keep an eye out for it!
Morton's the Steakhouse menu (and any of the restaurant week menus) may change without notice to Meet Chicago Northwest or Felt Like a Foodie. Tax and gratuity are not included.