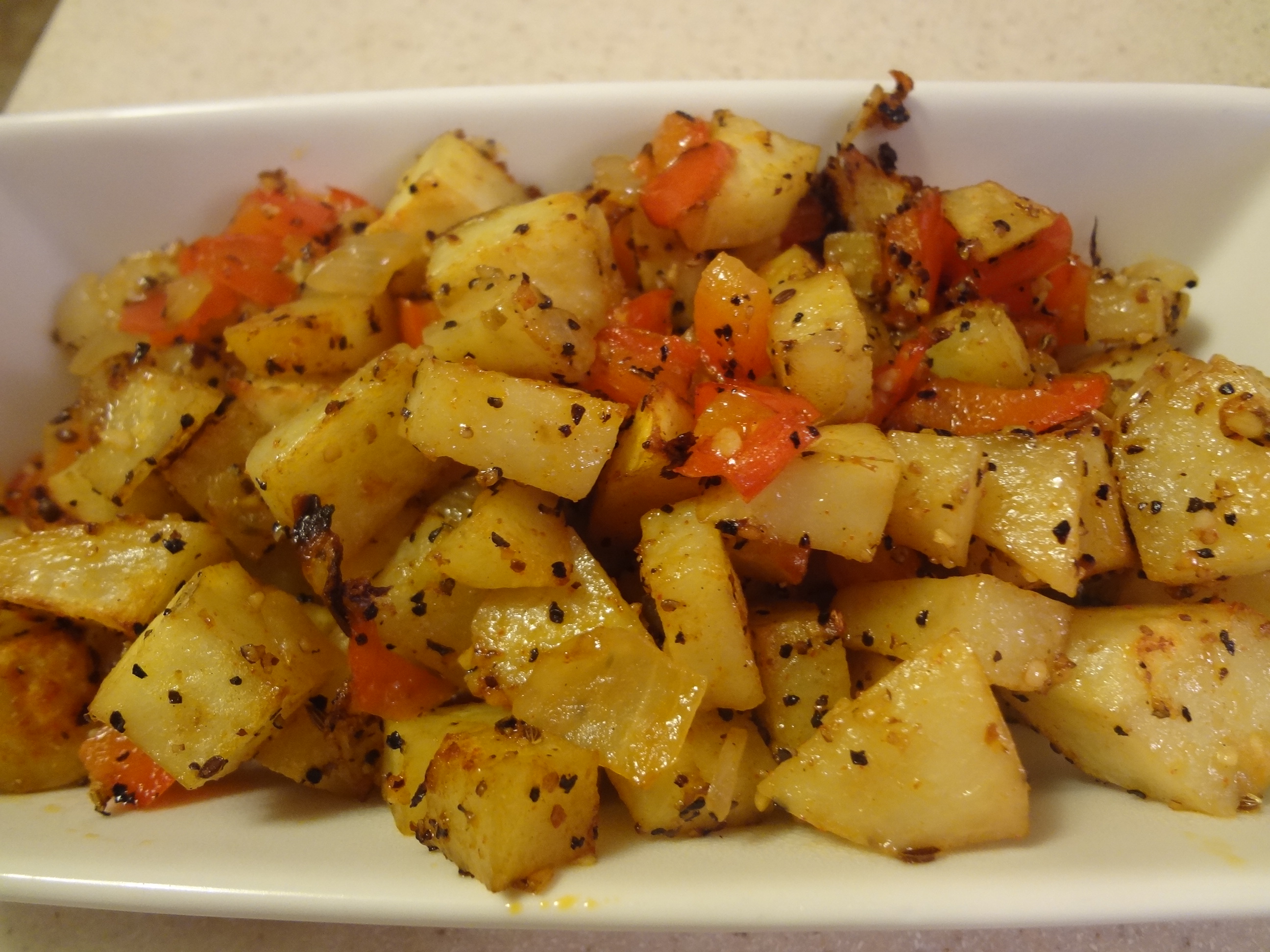 This is the time of year that I get a lot of questions emailed to me.  Easy ones like asking for simple appetizers to bring to a cocktail party.  Or where do you find certain cooking items.  I usually can respond quickly and accurately.  (I have also been asked some freaky stuff but I'll keep this family rated today.)
So one of my readers is doing a Christmas breakfast for her large family and wanted some menu suggestions.  I sent her a simple menu of egg casserole, stuffed French toast, fresh fruit and some sort of potato dish.  Oh…and bacon.  Ta-dah.
But then something happened that I sort of dreaded…she emailed AGAIN for a potato recipe!  Now for most people, this wouldn't bring fear but I have a confession.  I have history of burning the living heck out of things like hash brown and potato pancakes.
I don't know what my problem is (too many to mention) but I think I try to hurry the process on the stove along and end up being careless.  There are also times when I just get distracted and forget that they are on the stove.  (Distracted meaning my husband is grabbing at me and I'm fighting him off with a spatula.)
I didn't want to lead my faithful reader astray so I started to research some recipes and asked a few chef friends for suggestions.  I was led to the same conclusion by everyone and everything…home fries.
Home fries can be done easily in huge batches AND be cooked in the oven. Odds of neglecting them is low (okay, I didn't actually do the math but they are low, trust me!)
The best part (and most important) is that they are delicious. The recipe I test drove this weekend was a based off of a Rachel Ray recipe.  She used a bottled Montreal Seasoning that may be too spicy for an uncle with heartburn problems.  I would suggest making your own so you can control the heat with the amount of red pepper!
Home Fries
Ingredients
2.5 pounds Idaho Potatoes (cut into cubes)
1 red pepper, diced
1 onion, diced
1 tsp sweet paprika
1 tsp black pepper
½ tsp garlic powder
½ tsp kosher salt
½ tsp onion powder
½ tsp ground coriander
½ tsp dill
½ tsp – 1 tsp red pepper flakes
3 Tbsp olive oil
Directions
Heat oven to 475 and prepare a baking sheet with parchment paper.
In a large bowl, add chopped potatoes, red pepper and onions.  Add 2 Tbsp of olive oil to coat.  If they don't seem "shiny," add more olive oil
Add all of the herbs and spices and mix well.  (If you are using your favorite bottled seasoning, it is about 1Tbsp + 1 tsp of seasoning.)
Spread in a single layer on prepared baking sheet.
Bake for 15 minutes, stir, 15 more minutes, stir, and a final 15 minutes.  (That is 45 minutes total.)
Taste.  Are the potatoes done?  If not, cook a smidge longer.  Just remember to keep an eye on them so you don't keep the home fries burning!