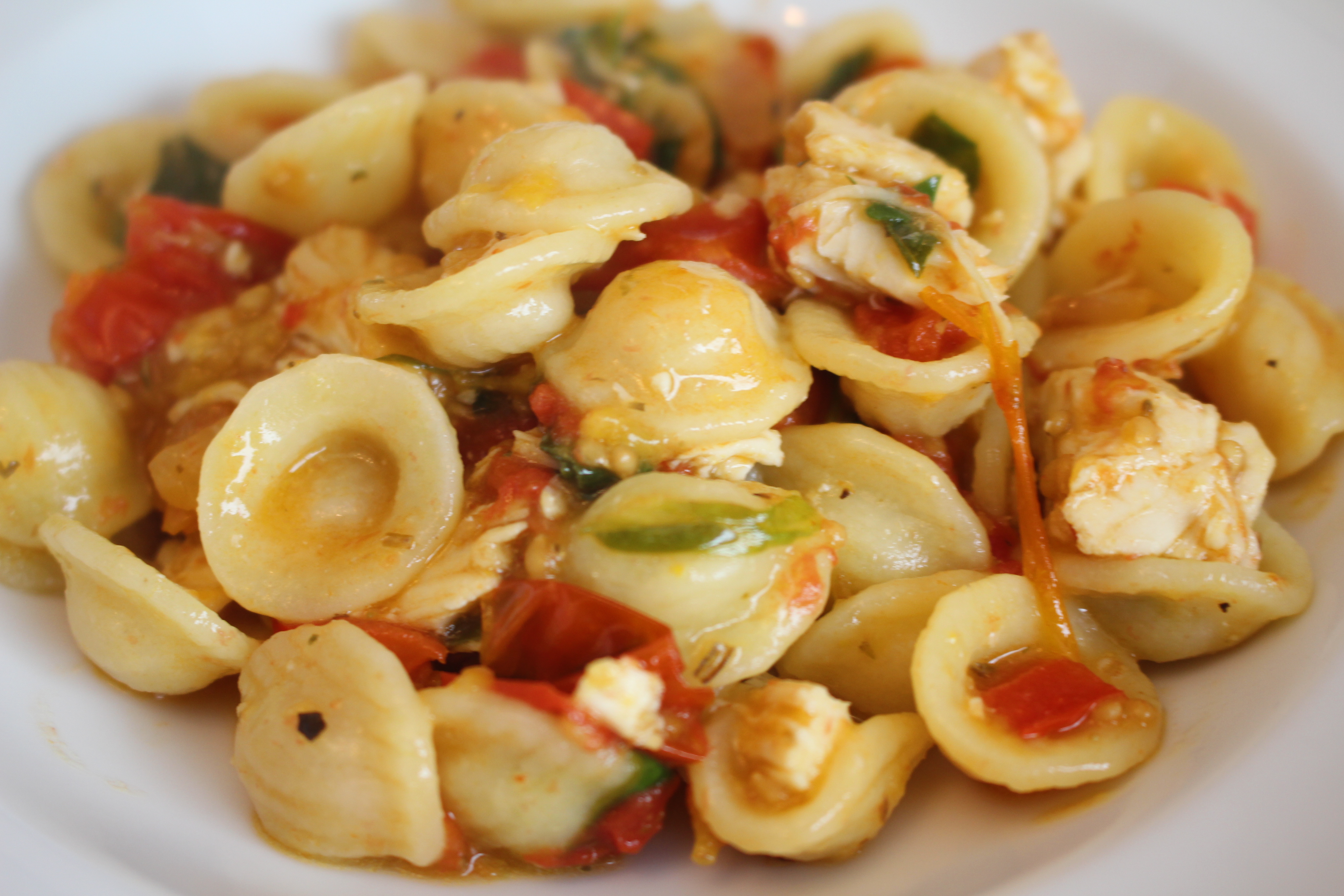 Sigh. I want to cook. I want to mess up the kitchen, hear the sizzles in a pan and make my house smell like heaven. I want to menu plan, prep ingredients and create my own dishes. I wish I could pick up my pans, use my measuring cups and taste for seasoning. I just want to cook.
Instead, I am in food preparation mode. I take something out of my fridge or freezer that is already cooked and heat it up. Ta-Dah. It just isn't the same. (I will say that the food I am preparing is delicious because some of my awesome friends have been kind enough to keep us in meals so I can take it easy. I am so grateful for them!)
I think I just miss the joy I have in the kitchen. I find beauty in seeing food transformed. I find peace in the rocking motion of a knife on a cutting board. Glee as the heat from a pan warms my face. Euphoria as I poke my fork into something that is cooked to perfection. I just miss it.
So yesterday, I broke free….sort of. Before surgery, I froze a piece of chicken that was simply cooked in olive oil, lemon juice and oregano. (Kind of a Greek Chicken) My goal was to make a pasta dish. How hard would it be to boil some water and cook up a quick topping? Spoiler Alert…it was hard!
I started off great. The chicken was seasoned, cooked and cut into little pieces. My husband got the pasta water on for me so all I had to do is prep some other ingredients.
We had a red pepper and an onion in the house so I thought it would be simple to sauté them up with some garlic, a handful of spinach and some roasted grape tomatoes. I was about halfway through chopping the red pepper when it hit me….this is hard. So I sat down and took a break.
When I got up again (a half hour later), I finished cutting my red pepper. Sat down. Finally, I got back up to cut up my onion and started crying. Dang it. My onion immunity has disintegrated and the fumes are making me cry. (Plus at this point I was just frustrated that it was taking hours to cut up some veggies!)
I wiped my tears away and got cooking. Okay, this is all starting feel familiar. I hear some sizzles and pops from my pan. The warmth from standing over the stove is like a hug. And the taste….oh…the taste made me fee like I was in heaven.
When I finished eating my pasta, I felt full. Not just a belly full but also a fullness back in my heart. I am far from cooking the way I like to cook but this meal will go down as one of my "sick day" favorites. It was the meal that allowed me to find part of myself that has been missing these last couple of weeks. It made me feel good and is the best medicine for me right now.
Rx: Pasta
Ingredients
1 red pepper, diced
1 yellow onion, diced
2 garlic cloves, minced
2.5 ounces spinach
2 cups roasted grape tomatoes
½ pound cooked orecchiette
1 cooked chicken breast, preferably seasoned with lemon juice and oregano, chopped
Juice from half of a lemon
Fresh ground pepper and Parmesan
Olive oil
Directions
In a large sauté pan, heat a good swirl of olive oil over medium heat. Cook the peppers and onion until just soft. Add garlic and let it cook another minute. Add the spinach and tomatoes. Lower heat. Cook until spinach is wilted. Mix in pasta and chicken. Cook about 2-3 more minutes so flavors meld. Give it a squeeze of lemon and serve. I put some fresh pepper and parm on top because I'm just crazy like that.
This is the kind of food I used to cook when I first learned to cook. It is the essence of comfort food or maybe I should call it recovery food.