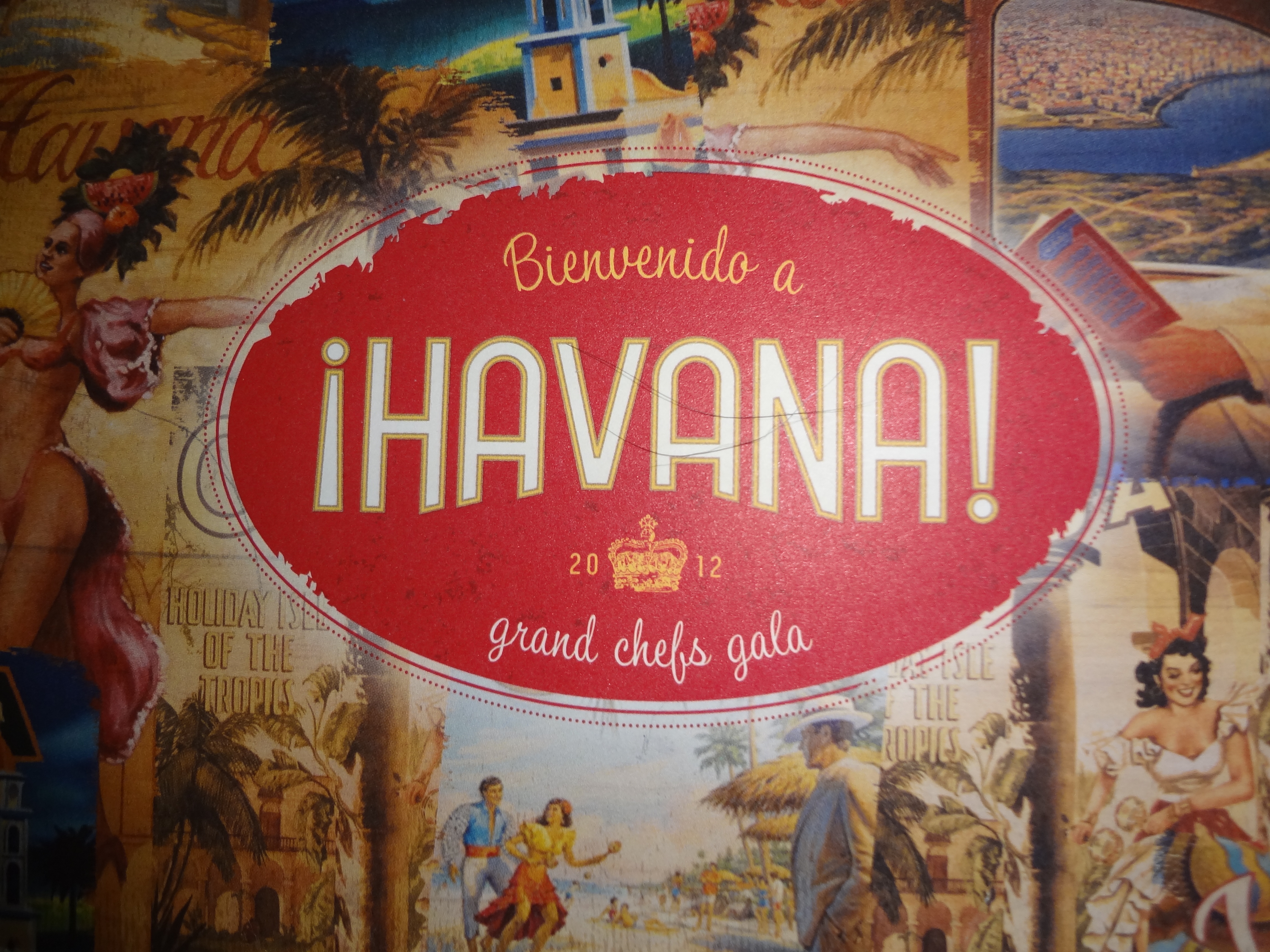 Last night I had the honor of attending the 15th Annual Fairmont Hotels & Resorts Grand Chefs Gala and Jean Banchet Awards for Culinary Excellence, benefitting the Cystic Fibrosis Foundation.
The Havana themed night started at 6 p.m with a 2-hour showcase of 40 of Chicago's finest chefs preparing and presenting their signature hors d'oeuvres.  (More on the detail on the food in my next blog, Grand Chefs Gala Part II.)
After guests loosened their belts, the party was directed to the Imperial Ballroom for a 3-course dinner and the live program.  Chefs Scott Harris (Mia Francesca, The Purple Pig) and Jimmy Bannos (Heaven on Seven, The Purple Pig) received the prestigious Founders' Award for their community involvement, extraordinary service and leadership in the Chicago Community.  (Congratulations to two amazing and admirable chefs!)
The awards didn't stop there..acclaimed chef Jean Banchet presented the 2011 Jean Banchet (not a coincidence, it was named after him) Awards for Culinary Excellence.
The evening's winners were:
Chef of the Year:  Giuseppe Tentori, GT Fish & Oyster (I saw him early in the evening and wished him luck so I am taking a little credit on this one. Ha ha)
Pastry Chef of the Year:  Amanda Rockman, The Bristol
Best Chef-de-Cuisine:  Dave Beran, Next
Rising Chef of the Year: Chris Macchia, Coco Pazzo
Rising Pastry Chef of the Year: Sarah Jordan, BOKA
Best Sommelier: Michael Muser, The Peninsula
Best Mixologist: Josh Pearson, Sepia
Best New Restaurant: Next
Best Neighborhood Dining:  The Bristol
Eurest Peoples Choice Award: The Purple Pig (In case you were unaware, Jimmy Bannos Jr. is the chef so it is pretty neat that he and his dad won an award on the same night.  I'm sentimental that way.)
The night was also filled with a live auction AND a silent auction to raise money for Cystic Fibrosis and concluded with an amazing nightcap serving delectable desserts (tuxes were unbuttoned and girdles were in the trash at this point), fun cocktails, live music and dancing.
The goal this year was to raise over $500,00 and I hope that even if you were unable to attend the event you will take the time to donate now.
Cystic Fibrosis is a genetic disease affecting 30,000 children and adults in the United States of America.  Both the respiratory system and digestive tract are compromised so every day activities that we take for granted like breathing and eating cause great difficulties.
In 1955, a child with CF did not live long enough to attend school.  Now because of research and care supported by the Foundation, CF patients are living to be in their upper 30's.  (It is an improvement but still too young!)  Breakthroughs are continuing to be made with the hopes controlling and hopefully curing this disease.
Thank you to the Cystic Fibrosis Foundation for sharing your evening and your stories with me.  It was a wonderful yet humbling night that I will never forget.
!VIVA PARA UNA CURA!