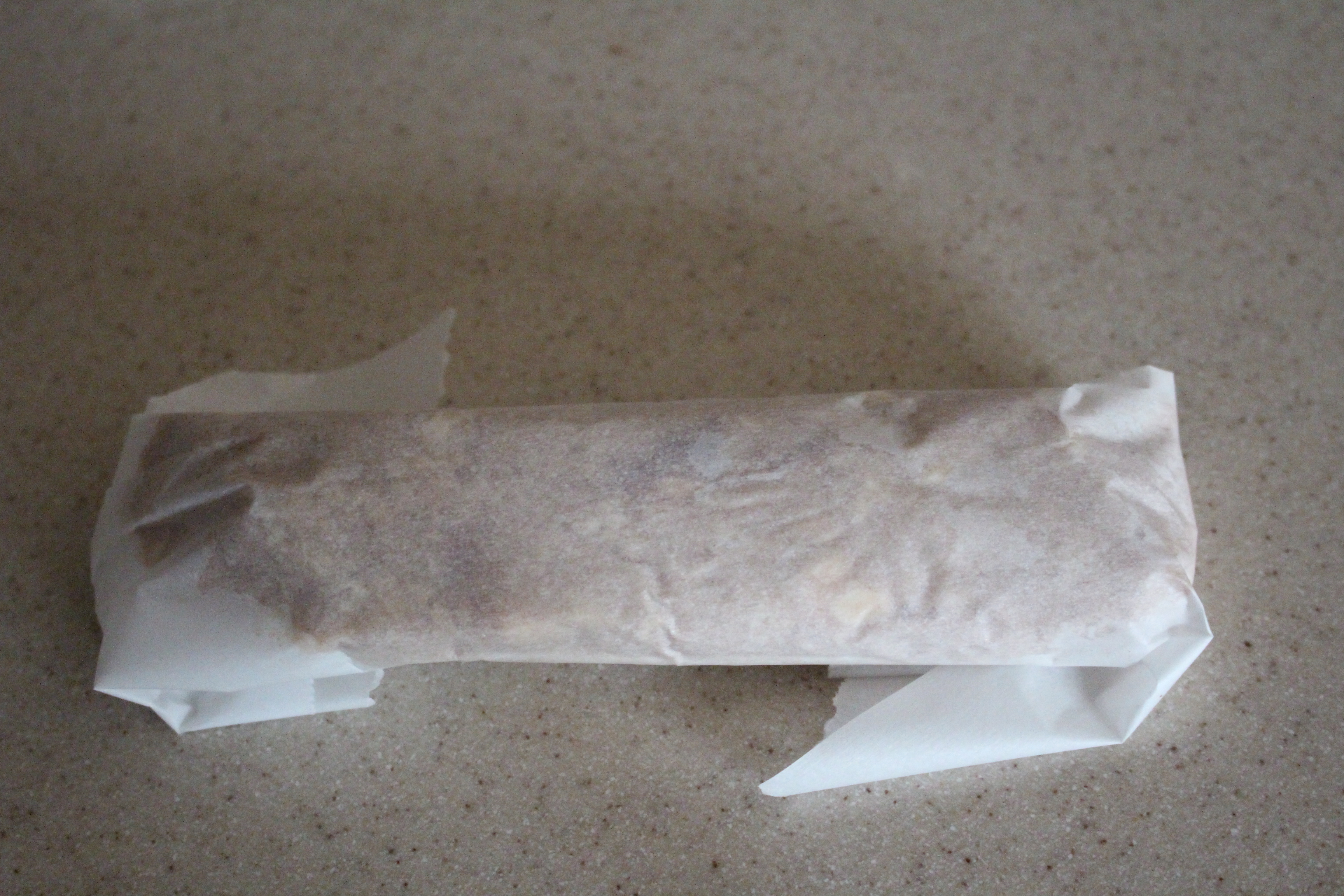 One holiday done….and more around the corner. No matter what your beliefs are gift giving can sometimes be a pain in the rump.
People these days buy what they want….when they want it. Unless it is my mom, who does not need to ever shop because giving birth to me has been the best gift she ever gave herself. (Now imagine my mom spitting her coffee across the room as she reads this!)
I like to give people food gifts. (Insert your surprise face here.) My thought is that everyone likes some sort of food. The challenge is to give a gift that everybody likes to eat.
Most people go for the easiest food gift ever…chocolate. Now that is great…if you like chocolate BUT I'm allergic to it and I prefer my gifts don't kill me. (Funny thing is that my in-laws love to give me chocolate. Hmmm, I wonder if that is deliberate?)
I try to give a gift that everyone loves…butter!!!!!. What? Butter? Not just any butter….compound butter. A nice compound butter is an awesome small gift. (Unless you buy butter like my sister in law who buys it by the ton. It makes me shudder to think what sort of weird kinky things she and my brother do with it!)
Simply stated…a compound butter is butter (duh) with some extra ingredients added to it. My favorite one to make is butter with fresh garlic and chives. It is so yummy on a warm baguette.
Or maybe you want to add some lemon zest and pepper for a nice hot potato topper? How about something sweet to go on your toast in the morning like cinnamon/honey butter? It all sounds good to me.
Now, don't go buy a premade butter. Compound butters always taste better if they are homemade and super fresh. The best part is that they are EASY.
All you need is butter (about a pound) and a few tablespoons of your favorite herbs and spices.
Roughly chop up the butter and put it in your Mixmaster with the paddle attachment. (If you don't have a Mixmaster, use a potato masher in a big bowl.)
Mix the butter until smooth and add your desired ingredients. (Remember less is more…taste…add a little more.)
Here is the tricky part. Take a piece of parchment paper and cut it to the size of a baking sheet and then cut it in half again. Split your butter into two portions.
Plop your butter on MIDDLE of the parchment and fold the parchment in half. (See picture.)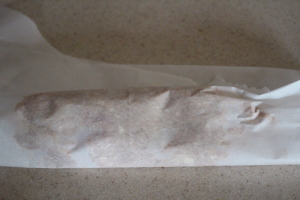 Use a flat-sided object (like a bench scraper, sturdy piece of cardboard, large Lego) and place it on the parchment leaning against the butter. Now lightly pull it so the butter is tight against the paper. You may need to do some manipulating to make it look like a log.
I sprinkle my end product with more herbs (savory) or a fun sugar (sweet) and rewrap with parchment.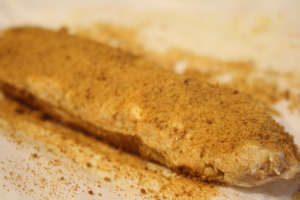 Play around with your flavor combinations.  (I will warn that if you put too much cinnamon in your butter it will make it REALLY brown and if shaped incorrectly it may not look appetizing.  So next time, I may make a different shape.)
For my chive and garlic, I use about 2-3 Tablespoons of chives with about 3 cloves of mashed garlic. Another favorite is a honey cinnamon. I found the key to incorporating the honey is to mix about 2 Tablespoons of honey to a little cream. You will have a smoother result.
It really is a welcomed gift and fun excuse to eat extra butter.