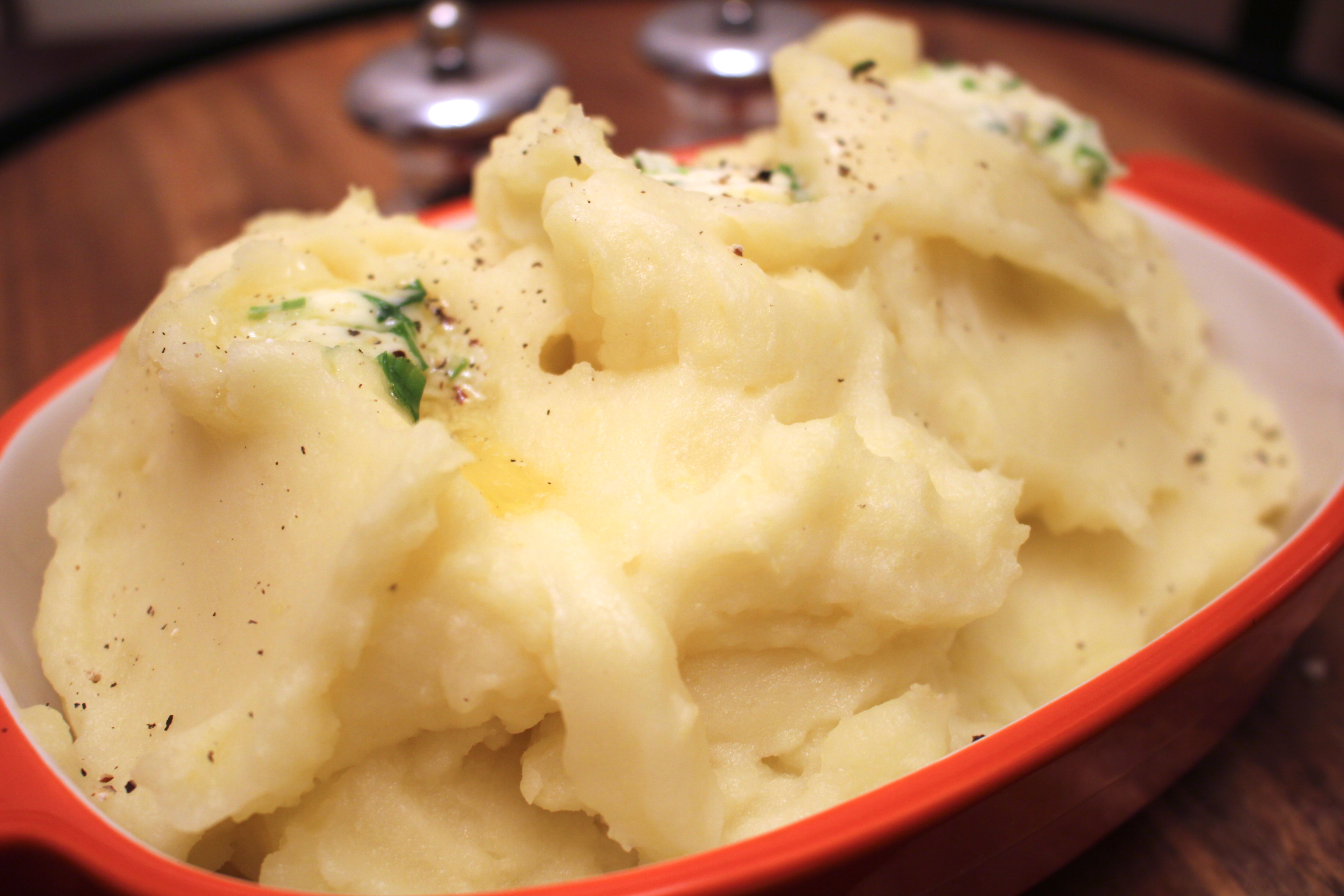 Thanksgiving is two weeks away. Do you have plans? Do you celebrate with the same people each year or do you try to do something new each year? Do you try new recipes or serve the same green bean casserole year…after year…after year?
I received the new issue of Bon Appétit and was thrilled with all the fun new recommendations for Turkey day. I especially liked the article on Etiquette! (I am still trying to decide if it was bad manners to email this link to my Little Sister In Law aka LSIL who is our hostess this year.)
Like any GOOD guest, I am going to try out some of the recipes BEFORE I bring them to Thanksgiving.   (Don't make the mistake of trying something new without doing a test run. It is just asking for trouble especially if your sister in law has biceps like mine does!)
One of the recipes I tried was the Bon Appétit cover recipe of the mashed potatoes. Technically, my PSIL (pregnant sister in law) is bringing the spuds but I really wanted to try BA's method of infusing the milk with herbs and drying the potatoes.  I then can hint to her that this is the only way to make good mashed potatoes. (I'm not scared of pissing of the PSIL she can't move very fast these days and so I can outrun her if she is mad.)
The other nice thing for me was this helped me keep my resolution of cooking every cover this year. Bon Appétit had printed up two different covers-one with the mashed potatoes and one with a turkey. I'm actually really happy that I received the mashed potato version because I wasn't a mashed potato fan….until I made this recipe!!!!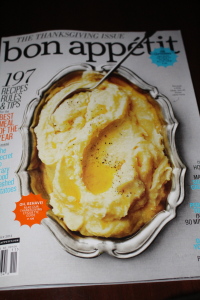 I have never in life said "Wow" after eating a bite of mashed potato until today. Besides the fact that they were incredibly light and fluffy (thank you potato ricer), the butter flavor was just stupendous.
The only thing I did differently was add a couple pats of a compound butter on top. (It was chive and garlic…yum.) It really complimented the thyme and bay leaf and you can't go wrong with some extra butter on Thanksgiving.
I'm really looking forward to the next two weeks of trying new things and seeing how it all comes together at my LSIL's house. No pressure because the real point of the day is being grateful for what you have and not acting like a big turkey when you don't get what you want.