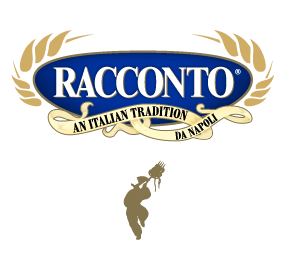 The day after Thanksgiving is one of the hardest days of the year if you ask me.  Your belly is all stretched out from the day before but you are running around so much on Friday, you don't exactly make the best food choices.  (And for some reason the leftovers you were counting on for today's dinner were stolen by your sister in law who happens to travel with her own Tupperware!)
So what do you do to keep your energy up and eat well while you are hunting down gifts for your most beloved friends and family?  (Or in my case, the people I have to buy for!)  You have to carbo-load and find a place that is fast and nutritious.
I was hanging out in Rosemont the other week and I found my new favorite fast-casual Italian restaurant, Cibo Racconto ( 10441 Touhy Ave., Rosemont, IL.)  It is literally a neighbor of Allstate Arena and a hop, skip and jump from the new Fashion Outlets of Chicago.
Does the name look familiar?  Well, Racconto pasta has been pleasing people in this area since the 1973.  (I am a huge fan of their tomato puree and love that the restaurant has a little grocery section so I can stock up. )
The menu has something for everyone and every appetite.  I started with one of the Sides called the Cibo Puffs, a lightly fried ball of zucchini and 3 cheeses.  And when they say lightly…they mean it!!!  It wasn't heavy at all!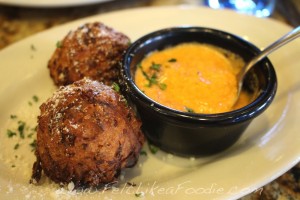 My husband is a salad junky and would love the huge selection of greens offered at Cibo Racconto.  Try the Cibo Salad with the strawberries, pears, candied walnuts and Gorgonzola.  The balsamic reduction that is served with the balsamic vinaigrette was a nice marriage of sweet and tangy.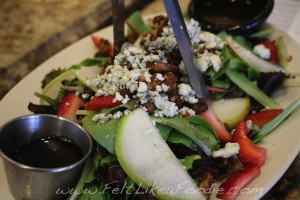 Do you just want a sandwich?  They have one of the best selections around with Panini's, specialty sandwiches and oven roasted Artisan options.  If you are a pork lover (and you know I am), you have to order the Porchetta!!  Slow-roasted in garlic white wine sauce, sautéed spinach, oven roasted tomatoes, provolone on fresh baked provolone!!!  The pork is cut thin and it absorbed all the goodness of the sauce.  (Seriously, my mouth just watered thinking about this sandwich.)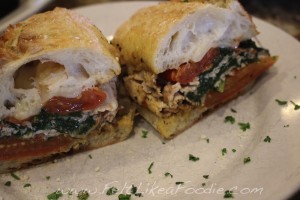 And when you walk into Cibo Racconto, you can smell the pizza!  They take it one step further with their original creation the Panizza (a play on a Panini and pizza).  It is oven baked and the dough flavor really shines.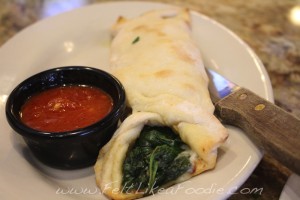 If you are coming in for something heartier (or if you just like good macaroni), there are plenty of pasta and entrée options.  (The nice thing is that you can have your pasta made the way you like it.  So if there is a particular ingredient you want to omit or have food allergies or gluten intolerant, you will be able to find something to eat!!!)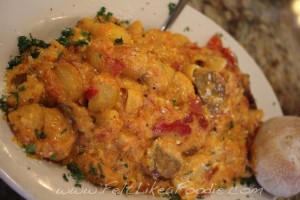 Finally, save room for dessert!!!  All of the desserts are exclusively made for Cibo Racconto plus they have housemade gelato!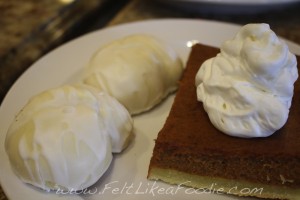 I knew when I walked into the door that I was going to have a great experience here because I know the Racconto product line so well.  (It is also available in a lot of grocery stores.)
And if you are trying to work eating out into your budget, Cibo Racconto is a great option.  Besides the menu being very reasonable, they have specials going on almost all week long.
Mondays:  $4 pasta marinara dishes
Tuesday:  $5 Wine night-selection may vary
Wednesdays: Order dinner for two (two pastas or entrees and a bottle of wine-selection may vary) for $20.
Sundays:  Bring the family from 3 to 9 p.m and enjoy one side, one salad, two pasta dishes and one entree for $36 (for four people).
Catering is available too so if you want to make sure you get a Christmas bonus, suggest Cibo Racconto for your next office party.
I've been trying to come up with a better term than "fast-casual" for Cibo Racconto because it was so tasty.  I decided that it should be called Fast and Flavorful Casual!  (Okay, that isn't that creative on my part but I am working on it!)
Hope you get to try it soon!!