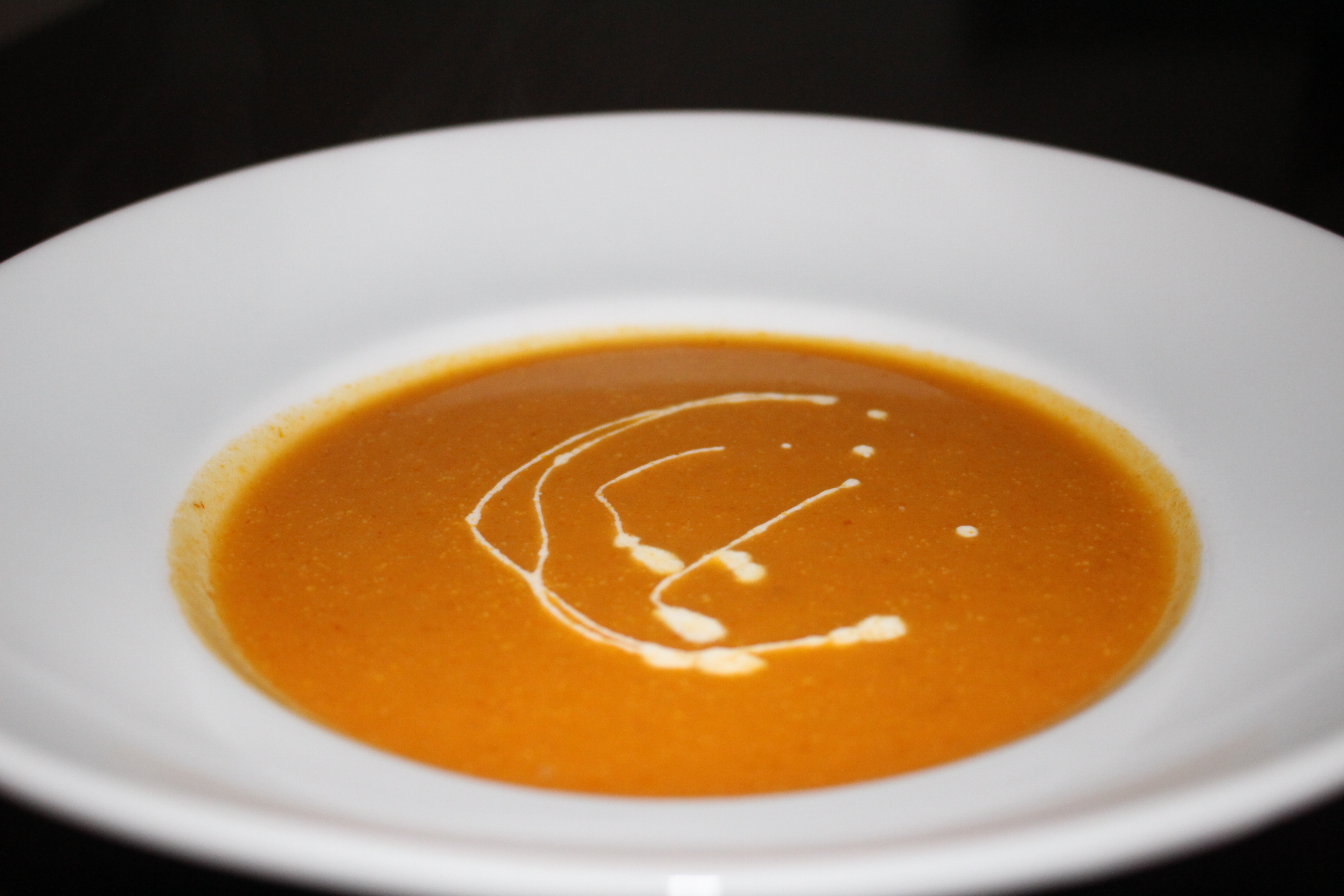 I love when people share their dreams with me. It is funny how little ol' me can sneak into a person's subconscious. Did I pop into your brain because you just saw me somewhere? Or maybe you read a blog of mine and it struck a chord? Some people have me in their dreams because I am part of their past. (My sisters have dreams about me all the time but they call them nightmares.)
So the other week I received a note from an old high school friend who I've reconnected with on Facebook.
"I had a super complex dream with YOU in it! Apparently you had an extension to turn in an article late so the rest of "us" (us??) assumed we did too and then the person from the ad agency was fired for the mishap and you made him pumpkin curry soup to feel better. Then I woke up!"
Very interesting. I decided to pick apart this dream and analyze my friend's subconscious. (I am very relieved the dream did not include bananas, sausages or rockets or I may have had to give this post an "R" rating and defriend her.)
So to dream you are late says you are afraid of change and that you might be missing an opportunity. In addition, dreams that include deadlines mean you are afraid that you might not meet your goal by a specified time. (Like getting a blog up in a timely manner…that haunts my dreams!)
The scene about the guy getting fired was tricky but I found out that conveys a repressed desire. A person in advertising can be helpful in solutions to your current situation. (Like a blogger who cooks….very helpful to have one of those in your subconscious.)
Finally the part about the soup (the ultimate symbol of comfort) was the final piece that put this puzzle together for me
So after many days hours minutes of going over dream analysis websites, I was really able to put this dream together so it made sense…..
My friend was scared to try a new pumpkin curry soup recipe but wants me to save the day and  fabricate one before "pumpkin" season is gone!
Ginger Pumpkin Curry Soup
Ingredients
2 small shallots (about 2 Tbsp chopped)
1 Tb ginger, grated
1 Tb red curry paste
1 can of vegetable broth (2 cups)
1 can of coconut milk (13.5 ounce)
1 can of pumpkin (15 ounce)
1 tsp of honey
1 Tbsp fish sauce
Juice from 1 lime
Olive oil
Directions
Heat your favorite soup pot with about 1 Tablespoon over medium heat. Add shallots and ginger. Cook about 2 minutes, stirring.
Add curry paste and cook another minute.
Add broth and pumpkin. Add all but 2 Tablespoons of the coconut milk. (You want to save a little to swirl on top as a garnish.)
Add limejuice, honey and HALF of the fish sauce. Reduce the heat to medium/low and simmer for about 10 minutes.
TASTE IT!!! If it needs more salt, add the remaining fish sauce. My lime was small so I added another squirt of lime too.
Divide into bowls and squiggle a little twirl of coconut milk on the top.
There is VERY mild heat in this soup but if you like it hot add a little more curry paste….just remember….once you put the heat into the soup you won't be able to take it out and it might give you bad dreams!