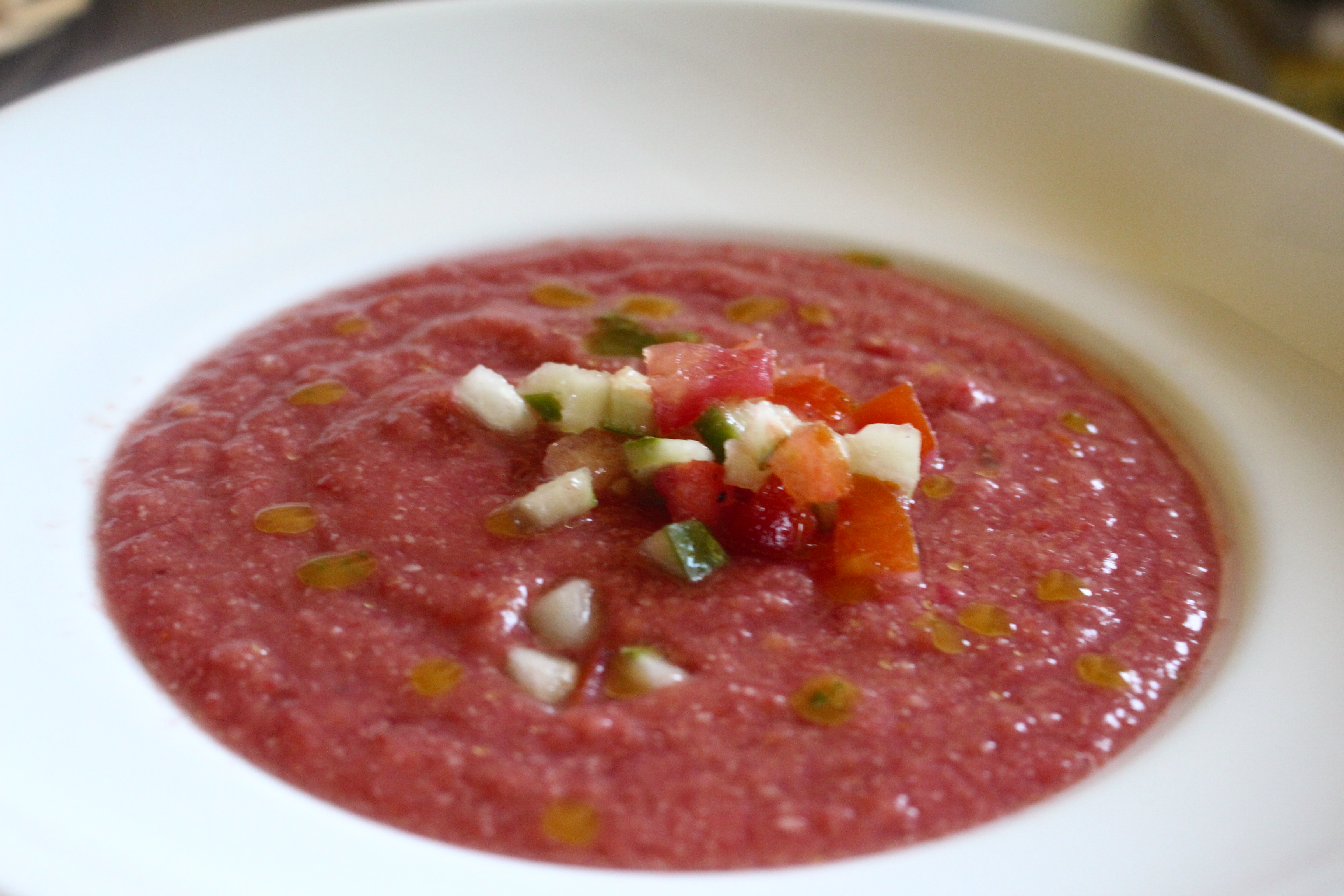 Most of the smaller appliances in my kitchen were wedding gifts. I love when I use them because I remember the excitement of that time and the fun of being a newlywed.
The problem is that I've been married almost 17 years. I am happy that I have been married for so many years (to a great guy, might I add). The problem is that everything is breaking down at the same time.
My blender has been my biggest heartbreak. It started having issues a couple of years ago and one of my hubby's coworkers fixed it up for me. (His name is Bob and he is awesome!) Unfortunately, all good things must end. My blender pretty much twirls and makes a lot of noise. (This also is reminiscent of newlywed days but not blog appropriate banter.)
I started shopping for a new one and must say I was intrigued by some of the new models that claim they are powerful but their price tags were intimidating. (Actually the price tags were making me nauseous.)
Luckily, Hamilton Beach came to my rescue and offered to let me give their new Hamilton Beach Wave~Action® Blender a whirl. Challenge Accepted!!!!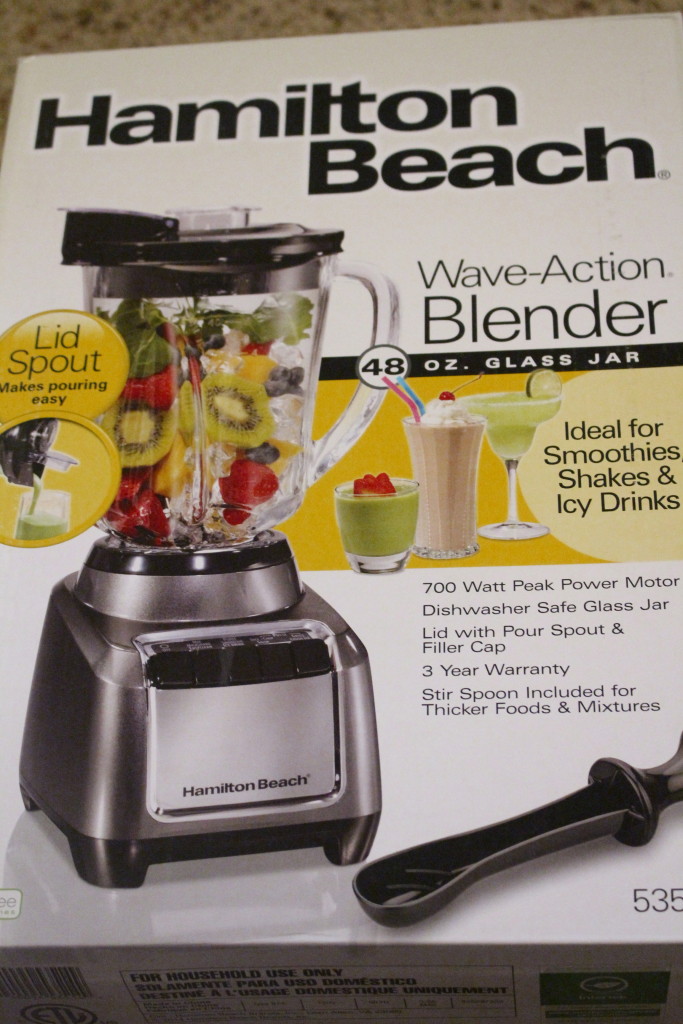 Besides being a very attractive blender (attractive like my husband's coworker who can fix anything), it isn't huge.   It has a 48-ounce glass (GLASS not plastic!!!) jar but the base isn't cumbersome so it won't take up a lot of counter or cabinet real estate.
The other cool thing about the lid is that it has a flip up pour spout! Given I am very clumsy, I like that the spout gives me some control. (Plus the lid really stays on and doesn't fly off when you are pouring.)
The 4 function buttons (Mix, Puree, Dice/Chop,Grind) literally spell out which button will give you the optimal desired outcome. (Example: Puree/Smoothie/Icy Drink)
The big claim that Hamilton Beach makes with the Wave Action Blender is that it forces the food down into the blades so everything is blended thoroughly and smoothly.
So I gave my new blender a challenge…gazpacho! I love homemade gazpacho but my other blender required me to peel and seed my veggies.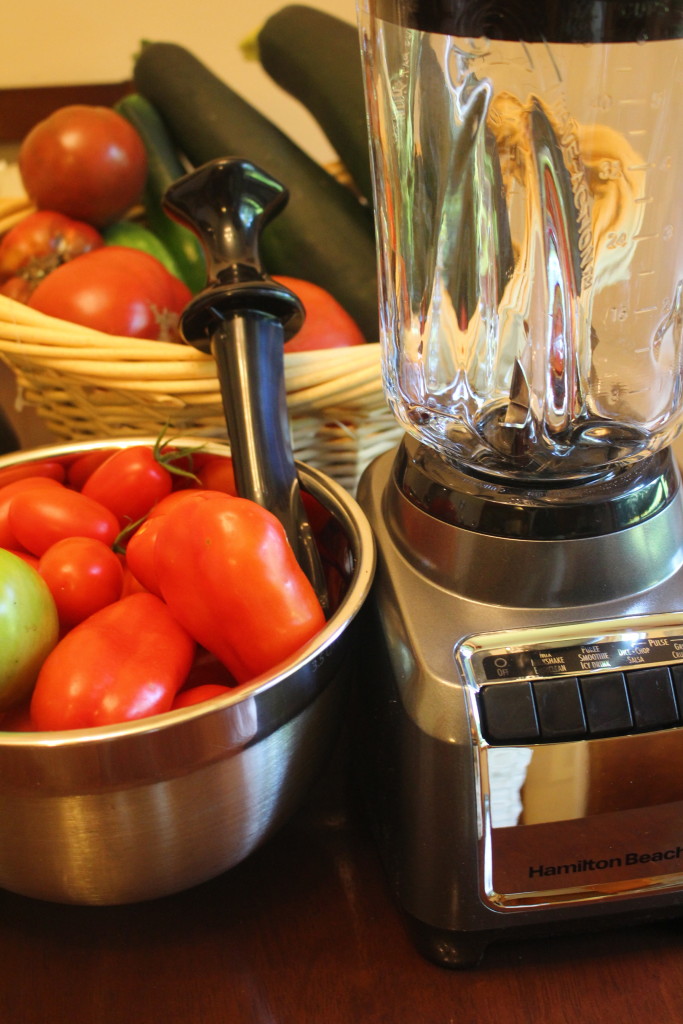 All I did today was rough chop my tomatoes, cucumber and red pepper and toss them in the container. I will admit that I crammed too much in on my first go. Luckily, they give you this neat scooper and I was able to pull a little out and fix my jam. (Ooooo, jam. I bet I could blend berries and make a jam.)
When my first batch was pureed, I just kept adding my other ingredients. The liquid from the first batch seemed to keep stuff moving along. When something seemed stuck, I just hit "pulse" a couple of times and it loosened up immediately. (My other blender sometimes needed to be banged on the counter. It was quirky.)
After I let my gazpacho chill in the fridge, I gave it a good taste test. There were no visible or tasteable (is that a word?) tomato skins or seeds! My pepper and cucumber were invisible. It was incredibly velvety and luscious.
So I would give Hamilton Beach Wave~Action® Blender a thumb's up! (Plus, it is affordable so you can actually afford ingredients to blend!)
Thanks Hamilton Beach for giving me the opportunity to try another great product! If you would like to give this blender a twirl, Hamilton Beach has offered me an extra so I am doing a giveaway on my Facebook Page and a winner will be picked on August 14, 2015.
Summer Gazpacho
Ingredients
2 pounds fresh tomatoes (Mine were Purple Majesty and Roma)
1 red pepper, stem removed
1 cucumber, I removed the seeds because they were HUGE
1 chunk of stale baguette, no crust, broken into pieces
3 cloves garlic
3 Tbsp red wine vinegar
3 Tbsp olive oil (the good stuff)
Salt and pepper
Optional Garnish: Dice up one additional roma tomato and half of a cucumber and toss with a little red wine vinegar.
Directions
In a good blender, puree half of the tomatoes.
Once you have a good liquid base, add your remaining ingredients.
Puree until you reach desired consistency. (Don't over season at this point because after it chills, it will taste completely different.)
Chill for at least an hour. Taste for seasoning.
Spoon into bowls and garnish with a scoop of the diced tomato and cucumber. (It really adds a nice textural effect so don't skip it.) I also gave it a drizzle of olive oil infused with basil because I have a lot of basil!