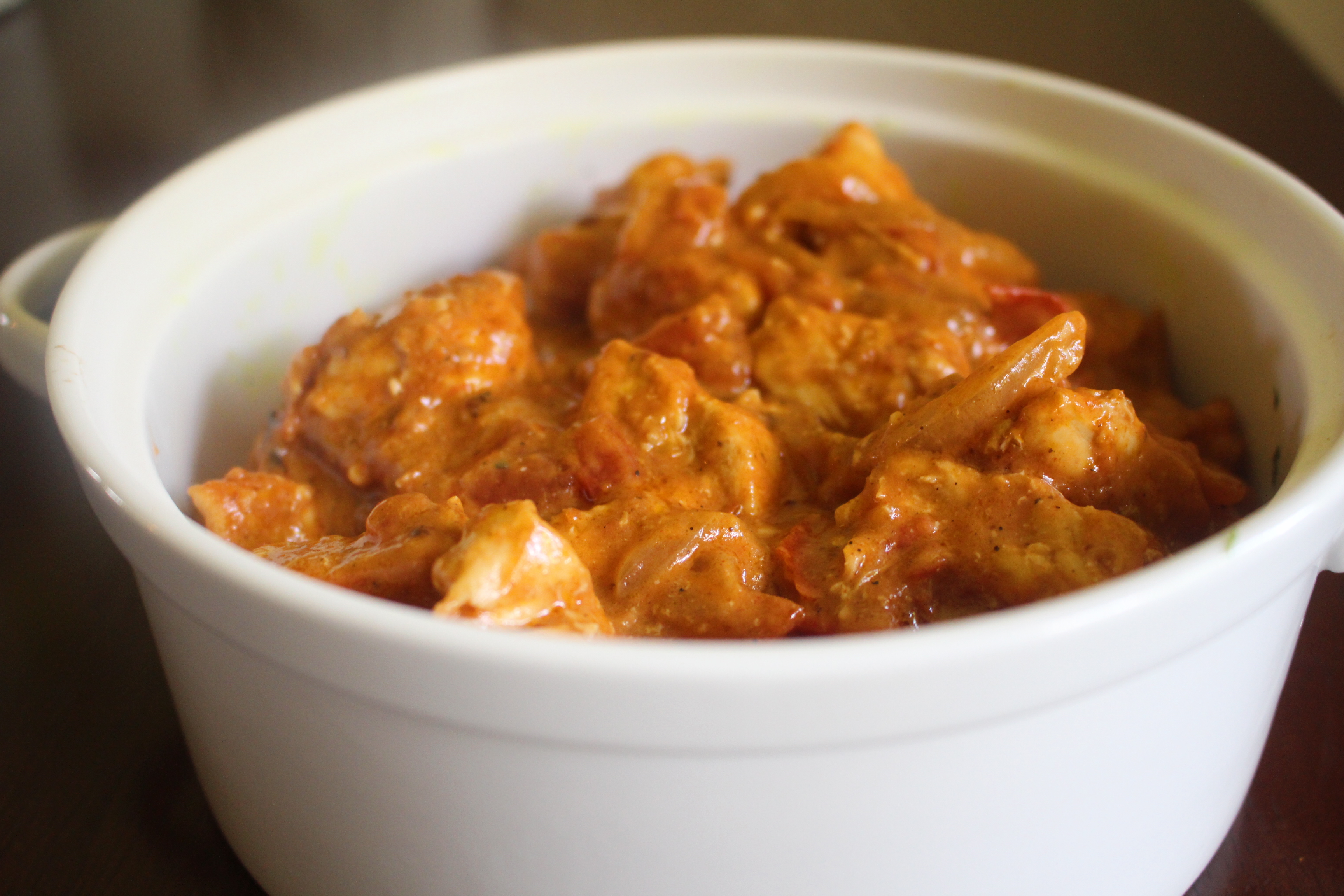 We are always in a process of learning. We can be listening to the radio, reading a book or even while watching TV; our brains love to absorb something new. (They are like the sponges you buy in a warehouse store!)
I try to keep my brain happy and give it new information every day. Usually I will hear one thing I don't know and then try to find more data. (By data, I mean "facts" on the Internet!)
So the other week I made Chicken Tikka Masala and thought it would be great to write a blog on Indian food and start delving into a different flavor profile on the continent of Asia. This is where my brain starts making weird noises by asking a lot of questions.
My brain and I get into a heated discussion about how all Indian food is Asian but not all Asian food is Indian. (Somewhere during this conversation, I named my brain, Bob. It makes for a better argument when you can say, "Bob, I don't think you are right. It adds a personal touch, don't you think?)
Bob thinks it is funny that I had to look at a map to confirm that India was in Asia. He knows I'm geographically challenged but he still likes to make fun of me. (Bob can be an ass.)
The history of Indian food is really amazing because their use of spices is so unique. (Unique to a girl who didn't grow up eating anything close to Indian food so bear with me.)
The spices are very aromatic and the recipes seem to make lots of interesting blends.  (Obviously there is more research to be done!)
Bob just started asking question after question like what spices and how do they blend them?  He is driving me nuts.  I'm trying to find information but there is just too much out there for me to figure it out in one post.
I shut Bob up for awhile (I drank a milkshake really fast and froze him out), I explored the spices I would need to make Chicken Tikka Masala. The big stand out "new to me" spice was Garam Masala.
Garam Masala is a well-crafted spice blend of Black peppercorns, mace, cinnamon, cloves, brown cardamom, nutmeg, green cardamom and bay leaf. (I'm sure different regions have different variations.) It has kind of a spicy aromatic flair to it.
The interesting thing that came up as I was doing all my reading (yes, this will finally get interesting), the Tikka Masala dish I was making is considered Britain's National Dish!!!! How the heck did Britain get into this???? (Bob is laughing because he is trying to remind me that India was part of the British Empire in the 1800's. Dang him!)
I was really hoping to find a nice story but no, there was more bickering in my brain. Apparently, the story goes that some British guy was in an Indian restaurant and wanted a sauce for his chicken. The chef improvised and came up a creamy tomato sauce. Oh wait, the restaurant was in SCOTLAND!!! (Stop laughing, Bob. You know I am confused have some more milkshake.)
So who gets credit? I guess Scotland tried to have it officially designated as a dish of Scottish origin. (I guess the guy who made that motion got laughed at and it never was passed.) My official vote is that India gets credit. The spices are their concoction.  Ta-dah, it is now on the Internet so it is now true!
Given I am not an Indian food expert (Noooo, you don't say), the recipe I made the other night is probably a little more British than Indian. I'm just learning but I do know this recipe tasted delicious so maybe I did something right. (Yes Bob, we are done with this post. Go take a nap.)
Chicken Tikka Maybe Masala
Ingredients
2 tsp of paprika (I used a good Hungarian)
2 tsp of garlic, minced
1 tsp of Garam Masala (most grocery stores carry it)
¼-1/2 tsp of crushed red pepper
1 pound chicken breasts, skinless, boneless, cut into cubes
1 onion, chopped
Juice from ½ a lemon (about 2 Tbsp)
1 can (14 ½ oz) diced tomatoes (fire roasted if you can find them)
1/3 cup yogurt, plain (If you don't have yogurt in the house heavy cream with 1 Tbsp of corn starch will work too)
Olive Oil
Directions
In a large nonstick pan, heat up some olive oil over medium heat. (You could use butter too.)
Add chicken in batches. You want to brown it and fully cook it.
Remove from pan and keep warm.
In the same pan, add a smidge more butter or oil and add the onions. (Lower your heat a little. You want them cooked but not browned.)
When the onions start to get tender, add the chicken back to the pan.
Add your spices (except red pepper) and cook another minute.
Add your lemon juice (it should deglaze your pan)
Stir in tomatoes.
Stir in the yogurt.
Taste for spice. Add your red pepper flakes if you want it spicier.
Simmer until it has slightly thickened (about 5-10 minutes)
I really think this recipe is a good baby step towards learning about a new group of food. The tomato sauce makes it familiar and aromatic spices help wake up your brain! (That is if you want your brain awake!)