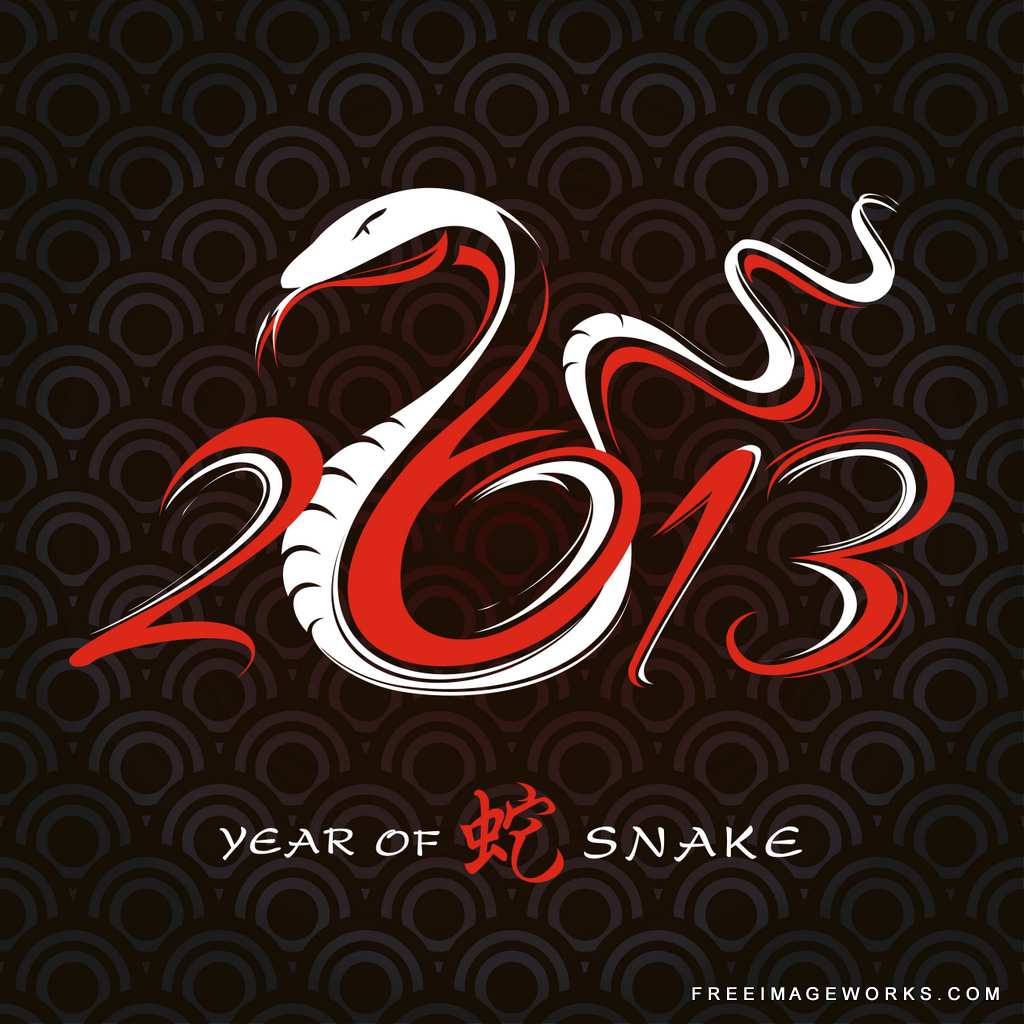 Hiisssssss!!!!  (That is how a snake would say Happy New Year!)  The year of the Dragon is coming to an end and the Year of the Snake will slither in this weekend.
I've read a lot about "snake people" and I must say I am now intimidated.  (Snake people were born in the years:1905, 1917,1929,1941,1953,1965,1977, 1989,2001.)
The Snakes are graceful and exciting but also kind of dark.  Not as emotional as the other signs, they do become stressed easily and prefer calm and quiet.  The Snake is keen and cunning, quite intelligent and wise.
Snakes are organized and precise.  They have immaculate taste and only want the best in everything from vacations to home décor.  (I could use a Snake's help in MY house!!!)
The scary stuff about Snakes is that they will plot to make things turn out their way.  Snakes have very few friends because they are not outwardly emotional or open creatures. But the friends Snakes do have will last them a lifetime.  (I'm a "Dog" so I don't think we are compatible.)
The thing I do like about the Snake is that according to Chinese folklore, a snake is a good omen because it means you won't starve. You can take that as they are good providers or they'd do anything to feed their families.  (I'll say they are good providers because I also read you don't want to make a snake mad because their revenge is venomous!)
So in honor of the new Chinese New Year, I am going to share a recipe I came up with years ago.  It is based on an egg drop soup but with the bite of the snake!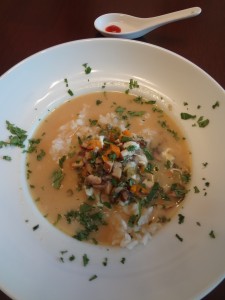 Year of The Snake Soup
Ingredients
Broth
4 cups chicken broth
1 tsp fresh ginger
1 Tbsp fish sauce
3 dried red chilies
1 stalk lemon grass (bruised)
1 Tbsp lime juice
Directions
Place all broth ingredients in a 5 qt soup pot and simmer on low for about 30 minutes.  Strain and this is the base of the soup.
Ingredients for Soup
2 Tbsp Rice Vinegar
1 Tbsp Hoisin Sauce
1 red pepper diced
8 ounces shitake mushrooms, sliced
1 tsp garlic
1 egg, beaten
1 cup rice (cooked)
3 Tbsp cilantro, chopped
Peanut oil
Hot sauce (garlic chili, sriacha sauce) optional
Fish Sauce
Directions
In about 1 Tbsp peanut oil, sauté mushrooms and red pepper until just tender.  Add garlic and sauté another minute.
Add cooked veggies, Hoisin, and vinegar.  Simmer about 15 minutes.
TASTE!  If you need more seasoning, slowly add more fish sauce about ½ tsp at a time and allow the flavors to develop.
While the soup is still in the pot, pour in the beaten egg while stirring the soup.
Place about ¼ cup of cooked in rice in soup bowl and ladle soup over the top.  Sprinkle in a little cilantro.  If you like spicy, serve with some hot sauce in a spoon and stir it in.
So Snakes, thank you for making sure that my belly is full in 2013.  I wonder what I can come up with for 2014, the year of the horse!