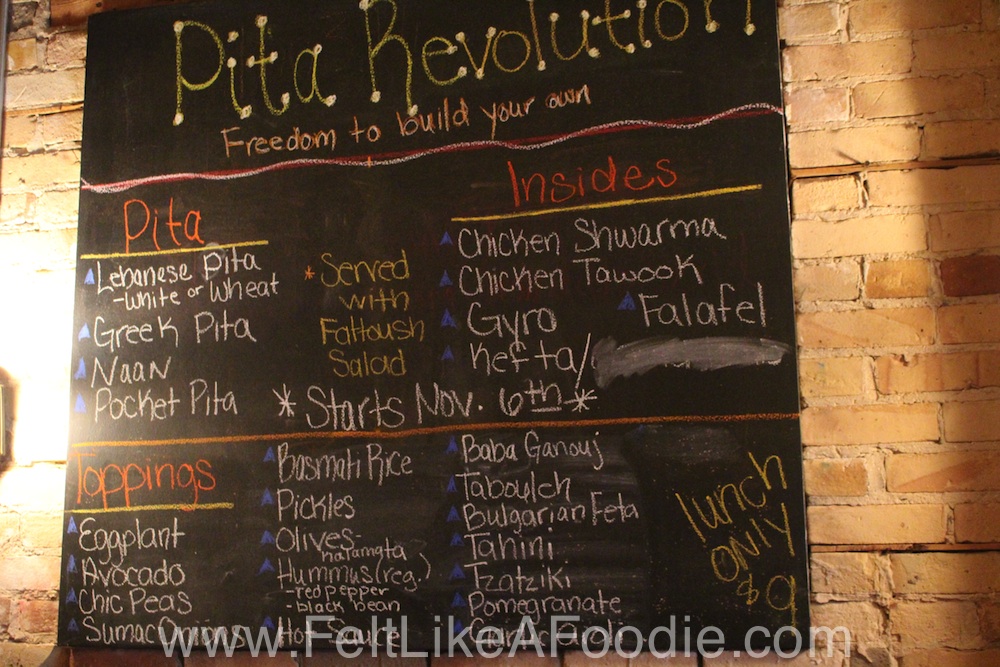 One of my biggest adjustments to living in a small town was finding different options when it came to dining out.  In our area of Northwest Indiana, we have multiple franchised restaurants that all seem to have the same menu but very few unique, creative choices.
So when I first came across Sahara Restaurant (1701 Franklin St.
Michigan City, IN), I thought it was a mirage.  A Mediterranean Restaurant in LaPorte County?  How is that possible?
Well after I met Mo Mroueh (owner and all around nice guy), I realized the possibilities were now endless!   Mo has developed a menu for Sahara that not only satisfies the Mediterranean food expert but welcomes new food adventurers.
For the newbies (and Mediterranean connoisseur), Sahara has developed a great Mezza sampler (small plates) during dinner where you can enjoy 4 hot appetizers and 4 cold appetizers.  It is a fun way to try a lot of the different flavors Sahara has to offer.  (You HAVE to order the dates!!)
And just to keep things interesting Mo has started a "revolution" during the lunch hour.  Besides offering his lunch buffet (which is awesome when I have very limited time but want a healthy lunch alternative), Sahara is now changing the way the world will forever view a pita "sandwich" by giving the diner the authority to create their own unique pita. (Okay he may not be changing the world yet but we will aim for the Midwest.)
Starting on November 6, 2013, the power of the pita is now in your hands.  On Sahara's new Pita Revolution Menu ($9, lunch only), you get to pick everything from type of pita, meat or veggie fillings and a huge array of toppings.  Look at all these options.
Pita Revolution
 For $9 you get to Build Your Own Pita (BYOP) and a Fattoush Salad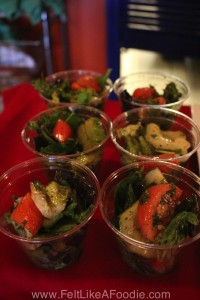 Pita Choices
Lebanese (white or wheat)
Greek
Naan
Pocket Pita
Insides
Chicken Shwarma
Chicken Tawook
Gyro
Kefta
Falafel
Toppings
Eggplant
Avocado
Chick Peas
Sumac Onions
Basmati Rice
Pickles
Kalamata Olives
Hummus (Regular or Red Pepper)
Baba ghannouj
Tabouleh
Bulgarian Feta
Tahini
Tzatziki
Pomegranate
Garlic Aioli
I had the pleasure of going in today and tasting some of Mo's favorite combinations.  I enjoyed a pita with kefta, tabouleh and Pita with chickpeas, eggplant, basmati rice, and hot sauce. (Great option for my vegetarian friends.)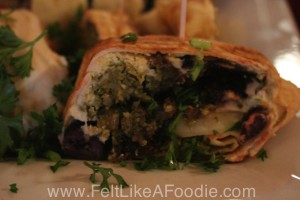 Sahara also served a falafel pita, a chicken shwarma (this had kalamata olives, tahini, garlic aioli and cucumbers) and gyro pita that flew off the table as quickly as it placed down.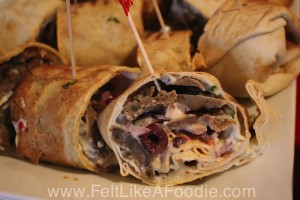 If I had to choose right now, the Felt Like a Foodie Pita would be Kefta on a Lebanese wheat pita with sumac onions, eggplant, tahini, rice and some hot sauce!  Or maybe I'd have Chicken Shwarma on Naan with chick peas, red pepper humus and pomegranate.  There are a lot of combinations to be made so let me know what you end up making!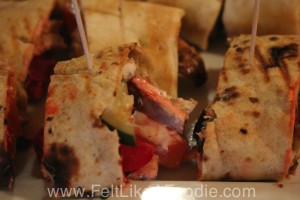 As spoiled as I have been in the last couple of years with my food outings in Chicago, it is nice to know that I have such an awesome restaurant in my area too.  The food is great and atmosphere is intimate and welcoming.  Most of all, it is nice to not only support a restaurant that makes my mouth smile but I love knowing that the owner really cares for every customer who walks in his door.