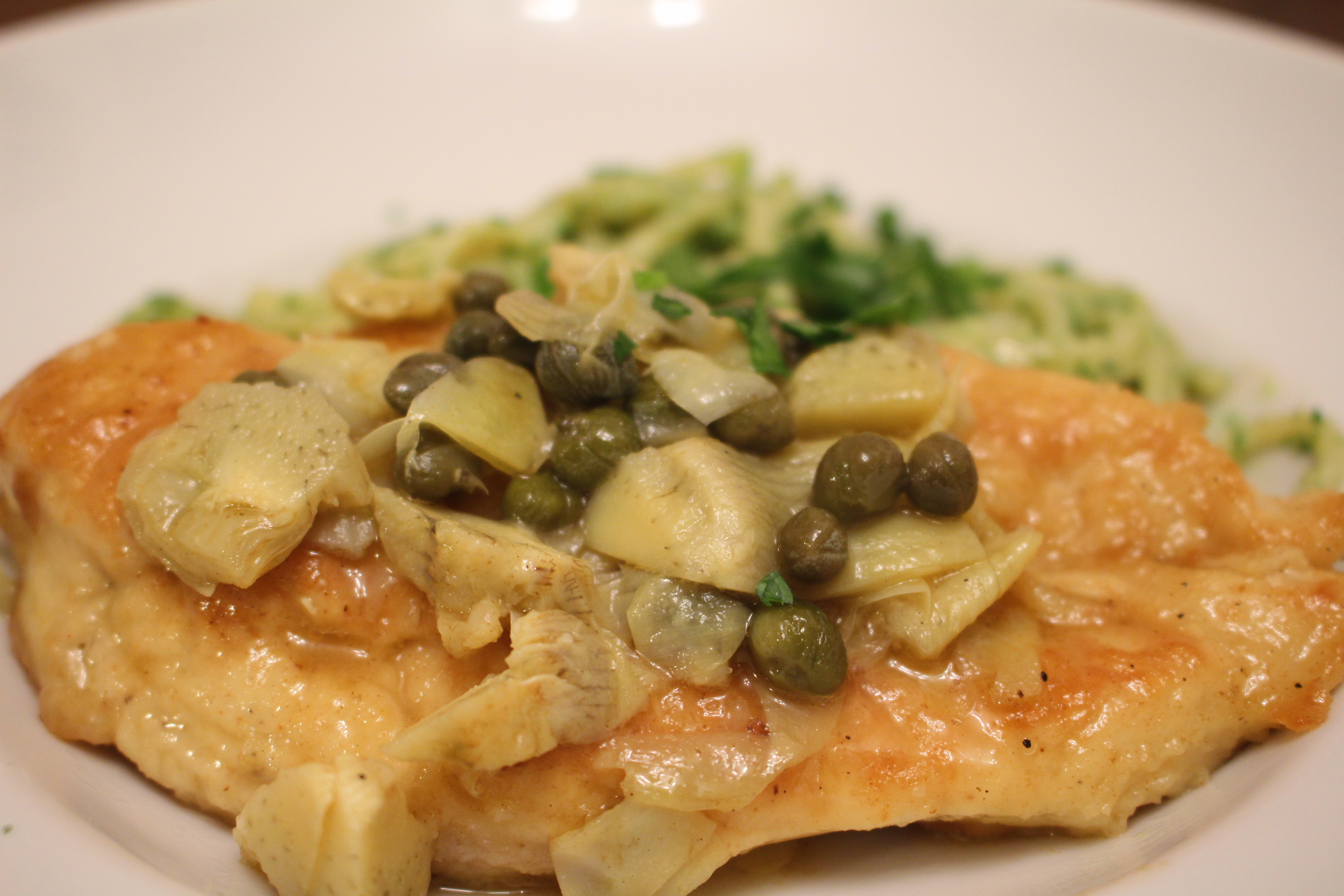 What should we have for dinner? I don't usually ask my husband this question. It is not because I don't want to fulfill his needs. (I'm still talking about dinner…not the other naughty stuff.)
It is because his response is usually farfetched. He wants something that requires a major grocery shopping trip, hours in the kitchen and sometimes nudity.   (Please note….nudity is not required in a lot of our dinners. There are far too many places for crumbs to get lost!)
I know he isn't trying to make dinner more difficult. It is my fault. When I ask him the inevitable dinner question, I need to give him only a few options. Husbands and food options are very similar to 3 year olds, you need set limits or all hell breaks loose!
This conversation usually gets us nowhere fast. I get frustrated, he doesn't get the dinner he wants and I feel like a bad wife. (For the record, I am a pretty dang good wife but there is always from for improvement.)
The other day I asked him the ill-fated question and he surprised me. Hubby said something really simple…chicken piccata. I first thought he was pulling my leg and waited for the punch line but that never happened.
He actually wanted a nice simple dinner. (Honestly, he is pretty easy to please…..in the kitchen.) The problem was that I didn't really want JUST chicken piccata. I knew if I said this to him he would dramatically throw his arms in the air and say, "Why do you even ask?" (My husband comes from a long line of dramatic men. Maybe not Oscar worthy but definitely a People's Choice Award for best actor.)
So I decided to mix it up just a smidge….I added artichoke hearts. The result….a satisfied hubby and a new dish to add to his request list!
Chicken Piccata with Artichoke Hearts
Ingredients
4 boneless, skinless chicken breasts (pounded thin or you can just buy the thin sliced breasts)
1/3 cup flour
½ tsp zest
½ tsp sweet paprika
salt and pepper
Olive oil
2 Tbsp butter
1 tsp fresh garlic
1/3 cup lemon juice
½ cup chicken broth
¼ cup capers, drained
7 ½ ounce jar of artichoke hearts, drained
Directions
In a shallow bowl, mix flour, zest, salt, pepper and paprika.
Dredge the chicken breasts in the flour.
Over medium high heat, heat olive oil in a large skillet.
Cook chicken breasts until both sides are browned. (Usually 3 minutes per side depending on thickness)
Remove from pan and keep warm.
Add garlic to the pan and sauté for about a minute.
Add lemon juice and broth. Make sure you scrape up the brown bits.
Whisk in the butter and then add in the chicken breasts, capers and artichoke hearts.
Simmer for another 5 minutes or so, making sure chicken is cooked all the way.
Serve with pasta or rice. It is so good that you may actually toss off all your clothes!!! (I just added that to see if anyone really reads these final comments. I am not encouraging nude eating!)