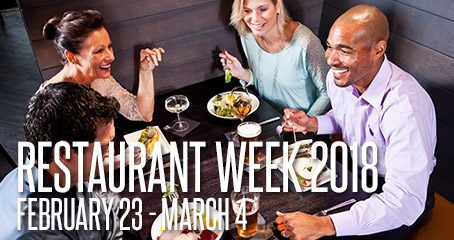 Today will be my last preview of Chicago Northwest Restaurant Week but luckily it won't be your last chance to make reservations during  February 23-March 4 (Click here for participating restaurants.)  For me it is like counting the medals for each country as I remember all the different courses I devoured.  (For the record I stopped counting after my 5th appetizer, 7th entree and 3rd dessert)
My last Winter Olympic event occurred at Gaylord Fine Indian Cuisine (555 Mall Drive Schaumburg, IL) and I will say with all honesty it was probably as life changing as an Olympian performing in their first ski event.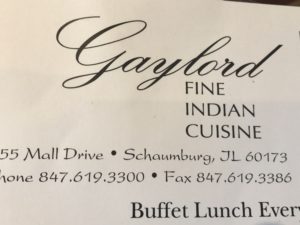 Imagine the feeling of standing atop a large hill or slope looking down knowing if you let go and release your inhibitions, you will be having one of the best adrenaline rushes of your life….that was how I felt when I was dining at Gaylord Fine Indian Cuisine.
It isn't that I haven't had Indian food before, it was that I haven't had enough exposure to it to truly understand the beauty and complicity of creating these dishes. (For Chicago Northwest Restaurant Week, they will offer a buffet option at lunch for $15 which includes an expansive menu and a delicious lassi and Dinner will have a $30 prix fixe menu available.)
As I walked into the door at lunch, I was instantly hit with the aroma of all the Indian spices.  I closed my eyes and just inhaled.  I was instantly transported into a new world like I was flying above the ground on my skis.
I let the staff know that I was a novice and they did a phenomenal job of helping me understand the dishes on the buffet.  The best piece of knowledge I left with is that spices do not mean "spicy" and I think that is a common misconception of Indian food.  It is about the flavor and layering spices and herbs.  (And yes, there were some spicy dishes but can't you find that in every region of the world?)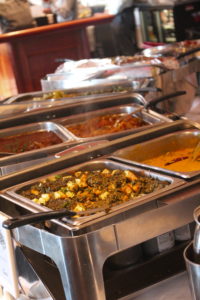 I started my meal with being served my first mango lassi.  For comparison sake, it is like a room temperature yogurt smoothie but not as sweet.  It is to be sipped during the meal and is almost like a palate cleanser as you eat your dishes.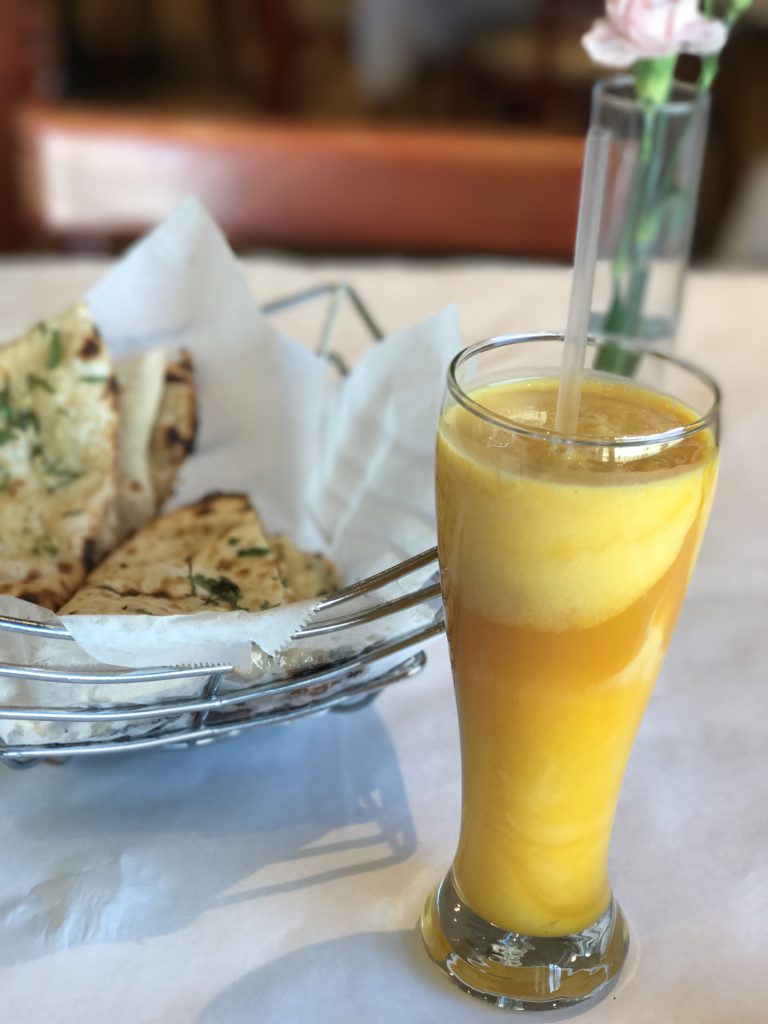 Another "can't miss" at Gaylord Indian is right before your eyes.  When you walk into the Schaumburg location (there is also a restaurant in Chicago), there is a window that you can peek into to see how they use the charcoal fueled clay ovens to make things like nan and tandoori chicken.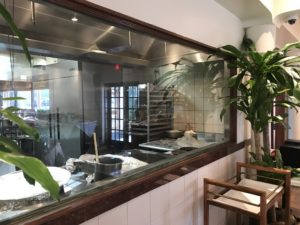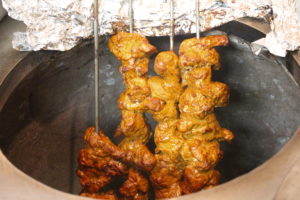 The nan was especially fascinating as unleavened bread dough would be slapped on the inside of the oven in a big round disc.  As it cooked, it bubbled and would pull away from the wall and be removed from the oven, cut into triangles and served piping hot.  (And it was neat to see how they would make the different varieties like garlic and onion…some of the nan were stuffed on the inside and others had the seasoning on the outside.)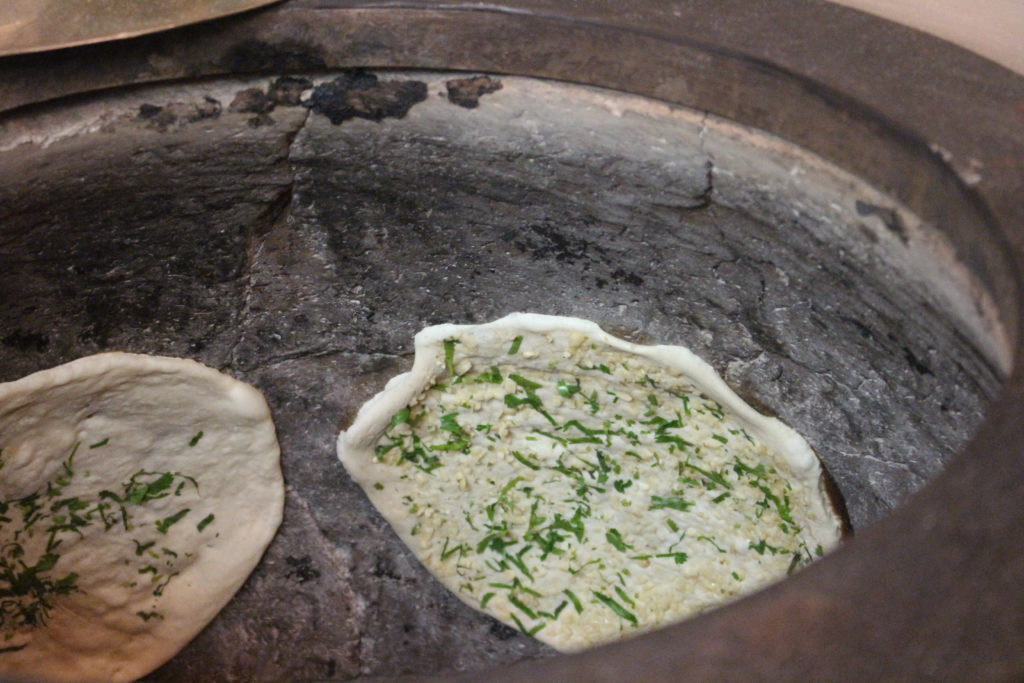 The lunch buffet varies daily but it has multiple appetizers, entrees and desserts for both vegetarians and carnivores. It is only limited by your own reserve.  I tried everything from the Curry Chicken to the Saag Panneer (Spinach with cheese) to the Channa Pindi (chickpeas in a spice driven tomato sauce) to the Aloo Bengan (eggplant and potatoes in curry sauce).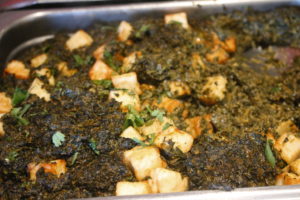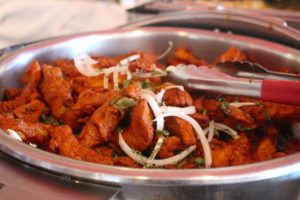 The Tandoori Chicken was EVERYTHING you want in a bite of chicken.  It was flavored with spiced yogurt marinade, Indian spices and accompanied with some grilled veggies like onions and peppers.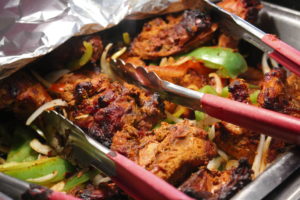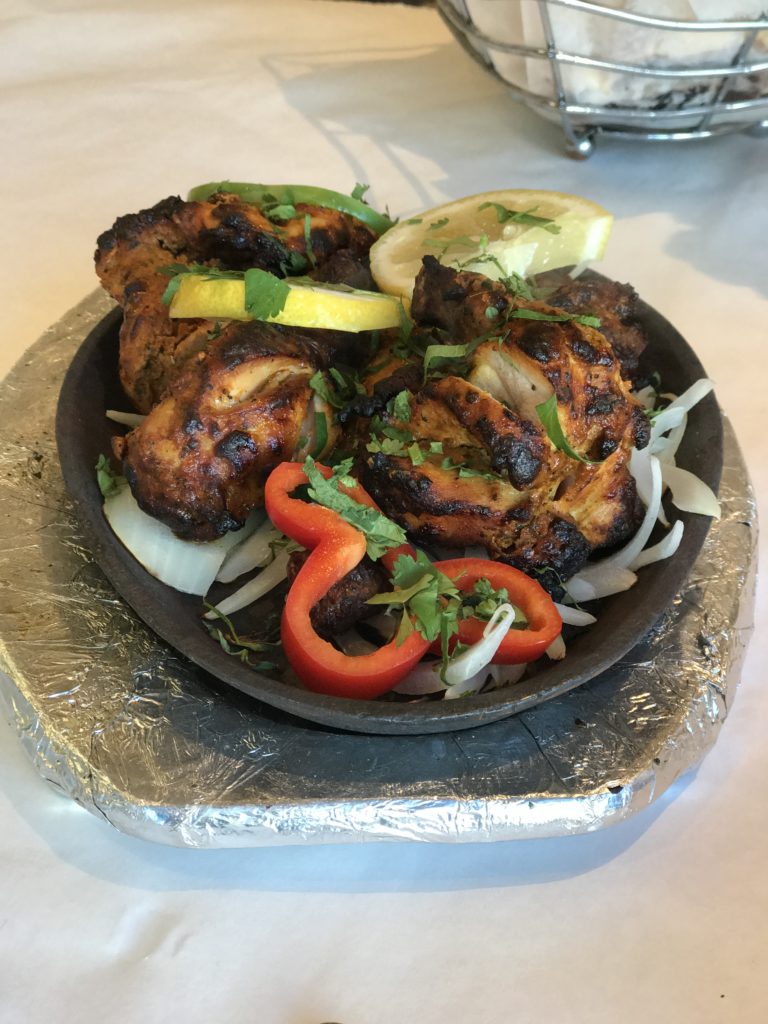 And for us newbies, they have little signs in front of all of the food with more basic descriptions but if you are looking to order something again in the future everyone was more than happy to show me the actual name on the menu.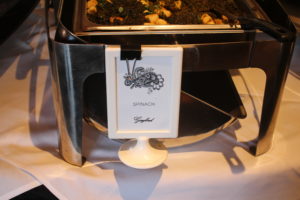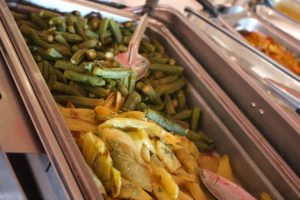 The Bombay Bhel Poori was another great learning experience.  Set up like an American salad bar, you use the rice puffs and chickpea flour vermicelli as a base.  On top of that you add potatoes, peppers, chick peas, carrots, herbs and onions dressed with any combination of yogurt sauce or chutneys.  (The tamarind date chutney was a little sweet/a little earthy.)  Mix it all up and eat.  It felt like a guilty pleasure with the crunchiness.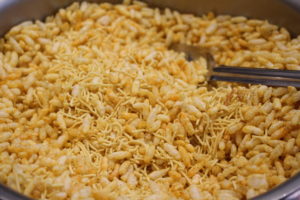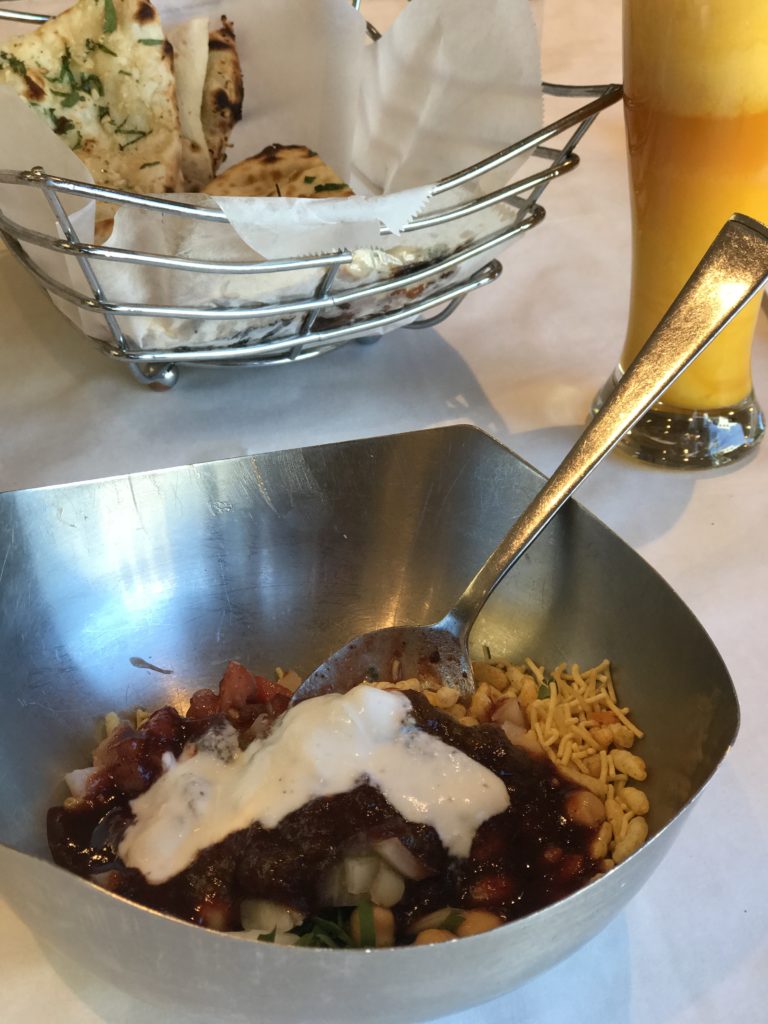 I finished my meal with a couple Gulab Jamun (a milk based dumpling soaked in a sweet but not too sweet flavored syrup). (There were also some other dessert options like fruit or pudding.) It was truly like touching the ground again and having a perfect landing.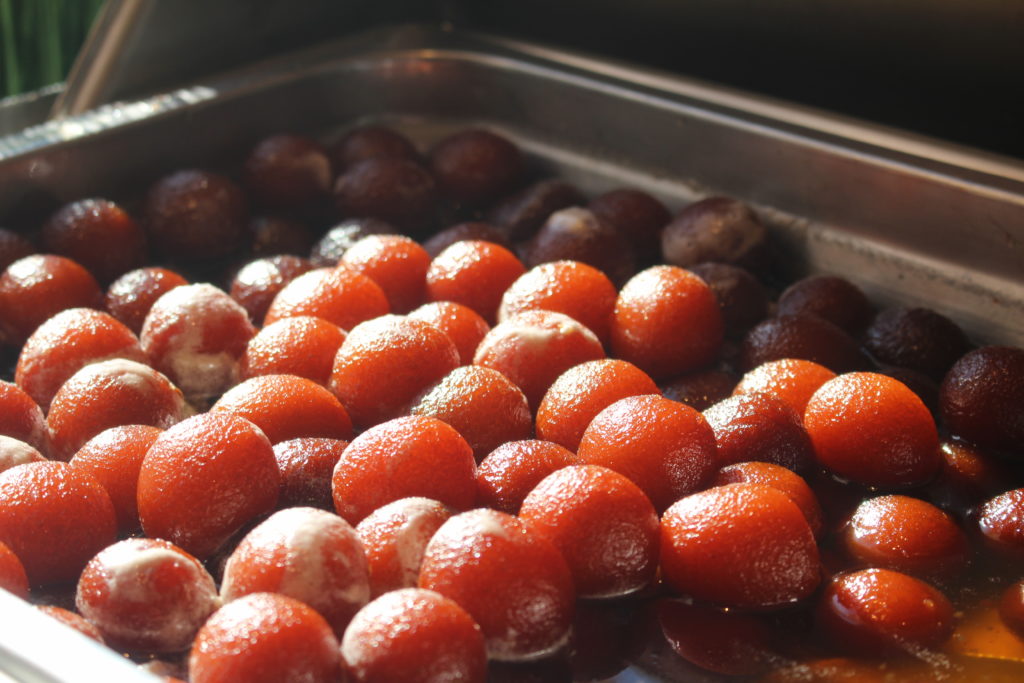 Gaylord Indian also has a HUGE gluten-free and VEGAN menu which is available every day.  And if you want to order off the "regular" menu at lunch instead of the buffet go for it.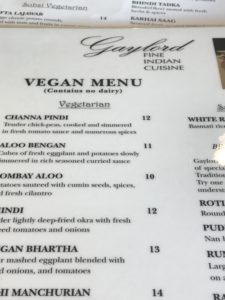 Every moment I spent at Gaylord Fine Indian Cuisine felt like I suddenly became a slalom skier and was swooshing past flags as I tried so many new flavors and it made me so happy that this was part of my Northwest Chicago Restaurant Week preview.  (This is one time that speed is not a good thing…go slowly and enjoy the ride.)
My only complaint about my encounter is that I didn't have room in my stomach to try more.  I can't think of a food adventure that I've had recently that has been more eye opening and such a great learning experience.  I hope Gaylord Indian Cuisine realizes this is what dining out is about…you gave me a life changing experience and I will forever remember your guidance. Thank you.
I would like also thank the Meet Chicago Northwest team for setting up my meals and to Sonesta (901 East Woodfield Office Court, Schaumburg, IL) for giving me a place to rest my head in between meals.  I loved the location, all the space in my room, my awesome big bed and the positive vibe of your entire team. (This was like the bobsled for me…I just laid back and let you all take care of me…and yes so I don't get a bunch of bobsledders sending me email….I know there is more to the sport than that.)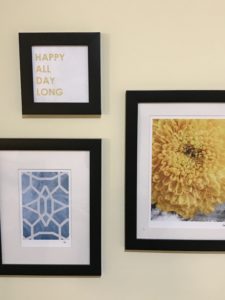 Have a great time watching this year's Winter Olympics and as you explore Chicago Northwest Restaurant Week eat like you are going for the gold!