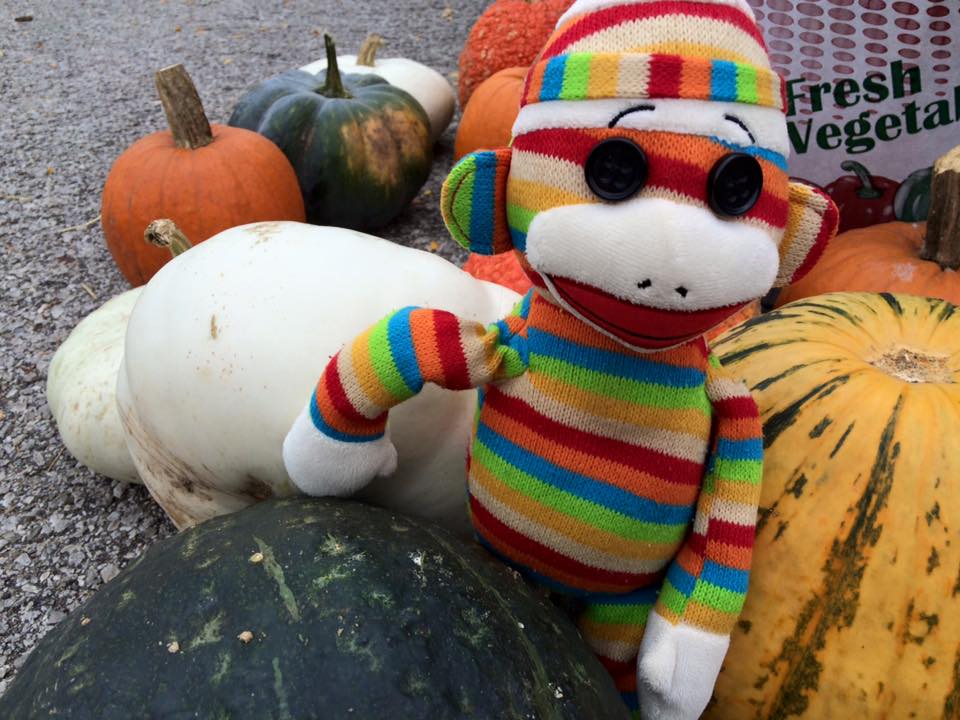 It has only been about a week since I tore out my garden and I must say I feel a little batty. There was something about this year's garden that fulfilled every ounce of my being…..and I'm not just talking about my belly.
There was something about going outside and being in the fresh air that was very therapeutic to me. I would talk to my plants, butterflies would sit on my shoulder and the birds were singing just to me. (I would say it was like a Disney movie but I don't want to jinx my mom, so I'll say a fairytale.)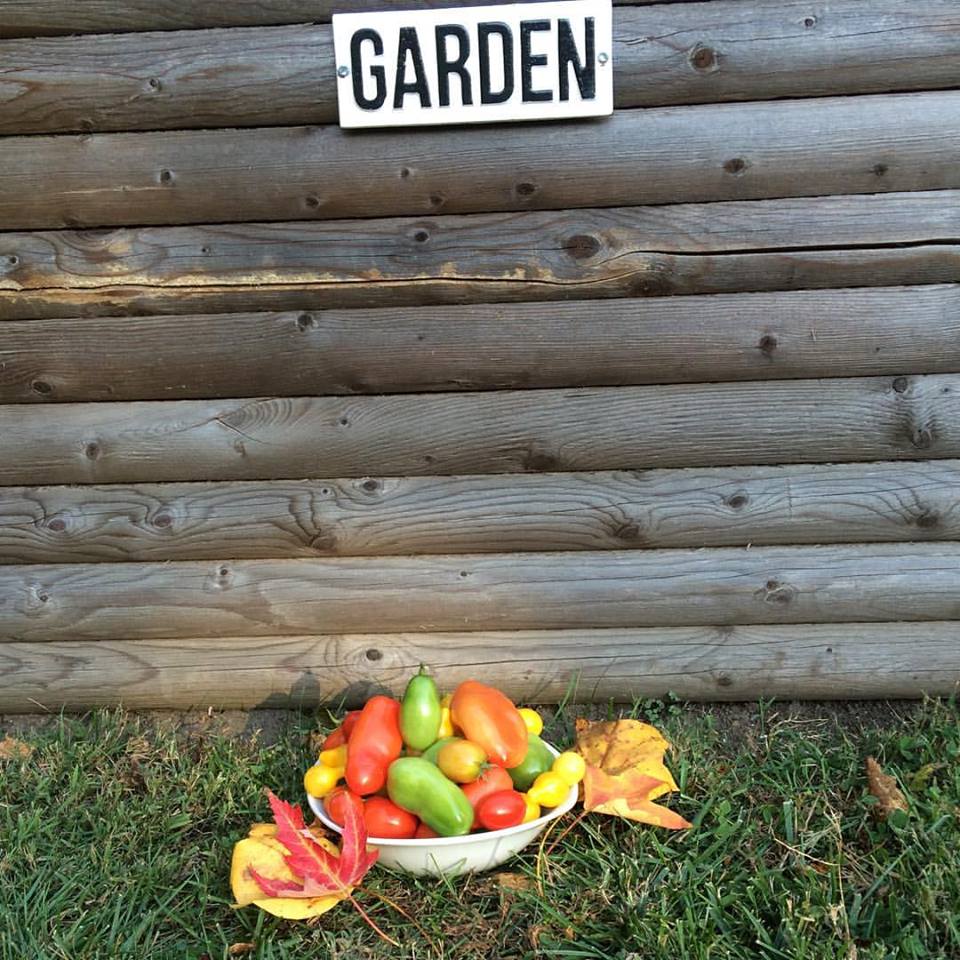 I went outside and picked my last tomatoes and realized "I'm out of my gourd." Literally, there isn't a squash or gourd left in my garden. It is maddening.
Wait, is this where this saying comes from? Did some farmer back in the 1700's go bonkers when growing season was over? Did he go out to his garden and find it bare? Did he strip off all his clothes, run around his house, hold his stuffed monkey and cry? (Please note, I am talking about a farmer and not myself.  Seriously, who does that?)
I think I understand that saying for the first time in my life. Being out of your gourd, really is terrifying. (Especially to the UPS guy, who came over when I was running around the house naked, crying with my stuffed monkey.)
Sigh. It is okay. We are fine. ("We" as in me and my monkey.) I know that this insanity is just temporary. (My other insanity is a little more permanent but THIS little episode is fleeting as I type.)
The only antidepressant was a trip to the local Farmer's Market. It helped but it wasn't exactly what I need.  Don't get me wrong it was nice but it just wasn't the same as being able to pick my own veggies. I talked to people not plants…that is weird. I did see a butterfly…stuck to the grill of my car. Also there was a bird in sight, well; actually some guy gave me the bird while he was whistling. Sigh.
I felt a little less crazy when I came across a beautiful butternut squash. It called to me and let me know that I was going to be okay. Mr. Squash said that I just needed to accept that this is just how any good gardener feels as season passes. Phew, I thought I was toast!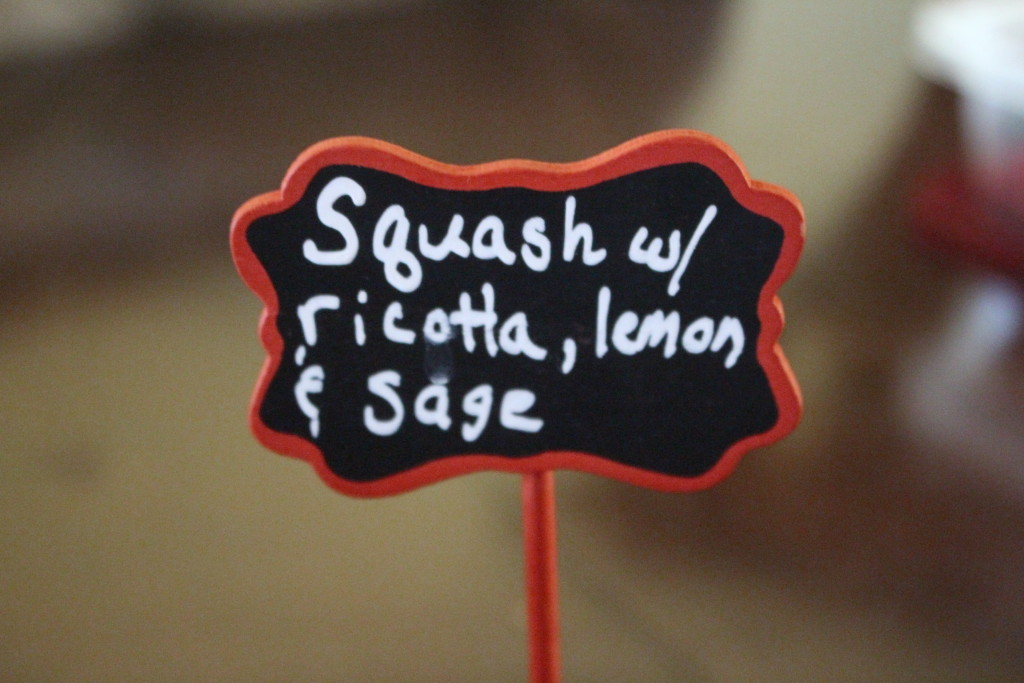 Ingredients
1 butternut squash (chopped up you get about 3 cups if you are buying prechopped)
2 tsp brown sugar
1 cup FRESH ricotta cheese (If you can't make your own, get the good stuff and drain it VERY well.)
12 LARGE Sage leaves (fresh)
Zest from one lemon
Juice from that one lemon
Olive oil
Salt and fresh ground pepper
1 French baguette, sliced and toasted
Directions
Preheat oven to 400. Prepare a baking sheet with parchment paper.
Cut butternut squash into little diced up cubes. (Remember you are putting this on a crostini so you don't want a huge chunk in one bite, you want little bites.)
In a large bowl, toss the brown sugar with about 2 Tablespoons of olive oil. Mix together. Toss in butternut squash and coat the pieces.
Arrange on the baking sheet in a single layer. Roast for about 20 minutes, tossing at least once. (The squash should be tender and have some nice brown toasted spots on it.
While the squash is cooking, heat about 1 tablespoon of olive oil in a small sauté pan over medium/high heat. Add sage and cook just until the edges curl. Remove with tongs (or slotted spoon) and drain on a paper towel or paper bag. (I love to drain on brown lunch bags.) You want them kind of crisp.
Meanwhile, in a small bowl, mix ricotta and lemon zest in bowl. Add a small pinch of salt and a grind or two of pepper.
Take one of your little toasts, smear with ricotta and top with roasted butternut squash. You can either crumble the sage or just top each toast with a leaf.
Finally, in a small jar or squirt bottle, add the juice of lemon you zested. Add about 1 Tbsp of olive and shake the dickens out of it! Drizzle on right before you serve it. (You may need to shake up the lemon oil one or two more times.
Share with your favorite crazy farmer, stuffed monkey or the guys at your husband's work.