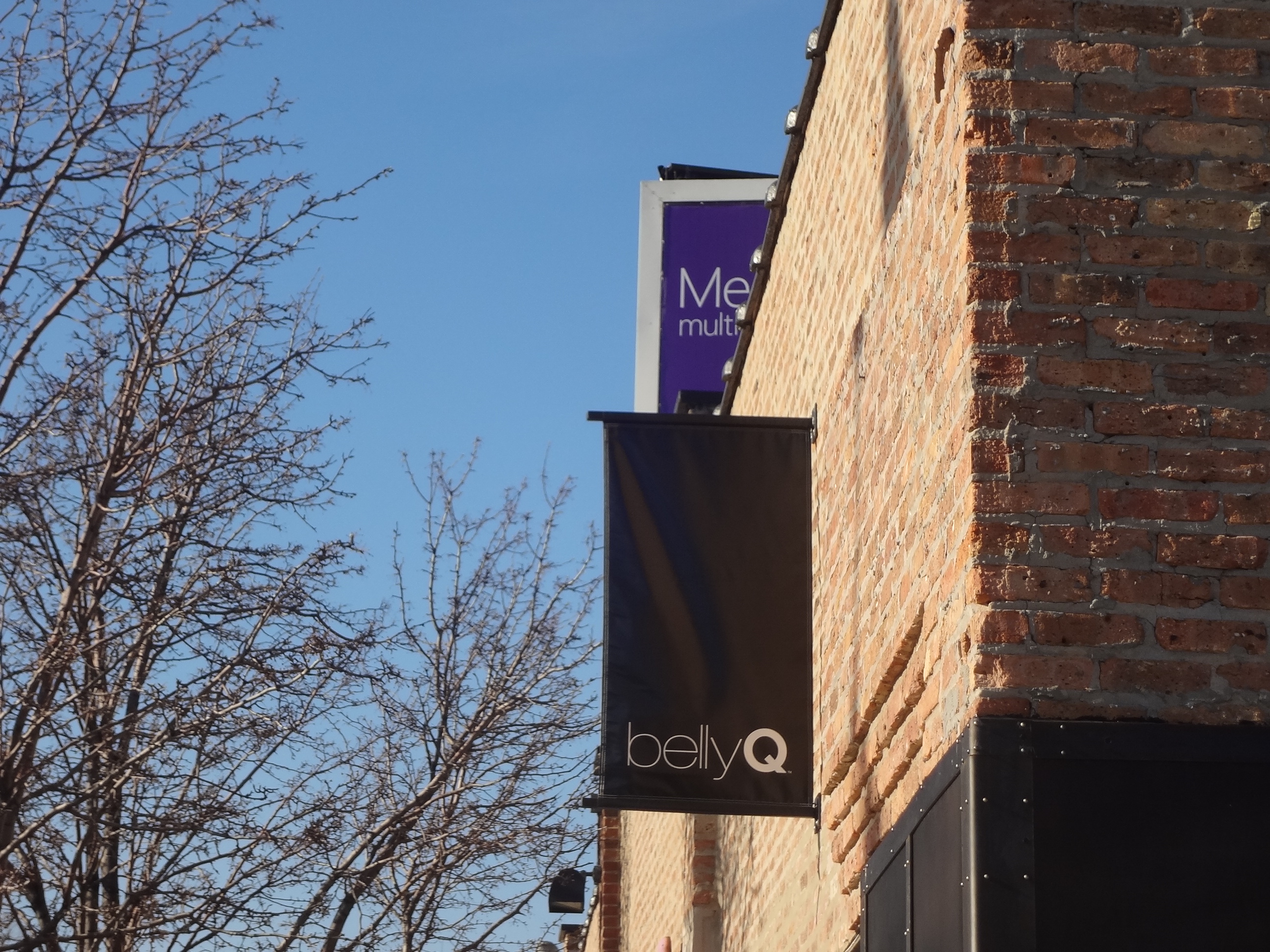 Resolutions.  Every year, I look back on my computer and read my list of goals that I made before the new year.  Last year's resolutions were probably similar to many of your own….exercise more, watch television less and do more for other people.  (Okay, I didn't get much exercise in while watching TV but I do think I did more for others.)
One of my other resolutions, that shouldn't surprise you. was food related.   I vowed that in 2012 I would eat at Chef Bill Kim's newest restaurant, bellyQ (1400 West Randolph Street, Chicago).
With less than two weeks left in the year, I was cutting it close but I made it!!!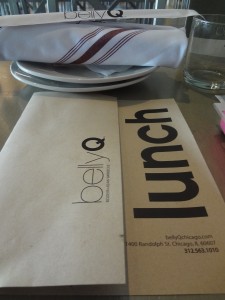 Now the first thing I must do is apologize to the staff because I had the excited chatter of a second grader!  The big open space fused my energy and the sunshine of the afternoon added to the joy.
The best part is that from where I sitting I could see the open kitchen and watch Chef Kim expediting each order.  I had read articles over the years praising Chef Kim's creativity and his ability to "modernize and fuse" classic Korean dishes.  So to watch him in action was a treat in itself.  (I even had a recipe that I tore out of the Chicago Tribune years ago preserved in a page protector.)
Now, let's talk food.  My first dish was the Thai Fried Chicken.  The boneless pieces of chicken triple battered with a sticky (in the best way), spicy sauce literally crunched out loud when I pressed my fork into them.    And if the crunch wasn't enough to make me giddyy, the chicken was so moist and delicious.  In my world, there is nothing better than something with sweet heat.  (Future reference:  I would order extra so you don't' have to share.  It is that good!)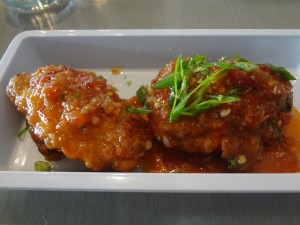 Next I had the lunch special, a kimchi-bacon hominy cake with cucumber relish and tomato jam.  I loved the smoky flavor infused from the bacon.  I must admit that the tomato jam made me feel like I was eating a BLT or should I say BKT?  Either way, it was great!
I also ordered the Chilled Somen Noodle Salad.  Delicate rice paper rolls filled with succulent pork, mint and seasoned somen noodles.  Once again the "Q" flavor came out in the pork and was a great compliment to the subtle vinegary flavor on the noodles.  (I can only imagine how good this would taste on a hot summer's day!)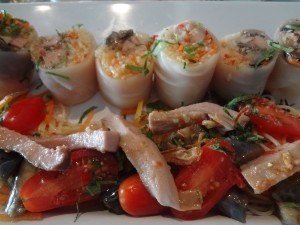 The Fragrant Rice came up next and it lived up to its name.  The first seconds my bowl arrived, I closed my eyes and inhaled.  The aroma alone was enticing.  Adorned with olive oil poached shrimp, the rice was indescribable with its unique cilantro sauce.  (I want to say it was tomatillo too.)  Plus, the crispy shallots on the top were a marvelous touch.  I could eat those as a snack!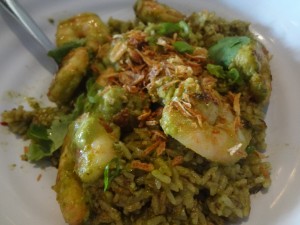 My last savory dish was the Pork Dumpling Soup.  With big, fat roly-poly dumplings in a rich, smoky broth, this is the soup to get you through a Chicago winter.  The pulled pork, baby bok choy and udon noodles made this a meal in itself.   (I would call this a bowl full of heaven because it was comprised with everything I loved!)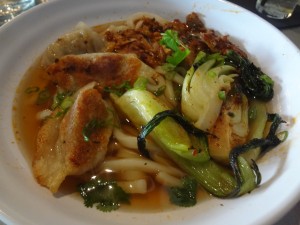 Finally, don't leave without having the Citrus Ice for dessert.  The housemade vanilla ice cream (they use some coconut milk) had Yuzu tapioca pearls and a grapefruit granita on top.  It was PHENOMENANAL!!!!  I drive my hubby crazy because I NEVER want ice cream, I would eat this after every meal if I could.  The citrus was refreshing and the tapioca pearls danced on my tongue.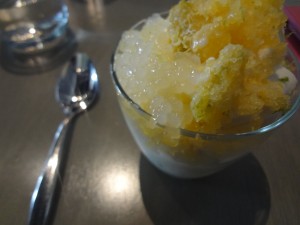 So one more resolution checked off my list.  I had a wonderful time at belly Q and am looking forward to my next visit.  Hopefully, I can go one night with friends and enjoy one of their grilling tables.  (They also have a cool Karaoke room on Mondays, private dining and a big open bar with creative cocktails-and yummy housemade sodas).)
Thank you to Chef Kim and everyone who made my day so special.  It felt like I experienced a celebration of my senses and a great way to enjoy my final Foodie Fun Day for 2012!!!