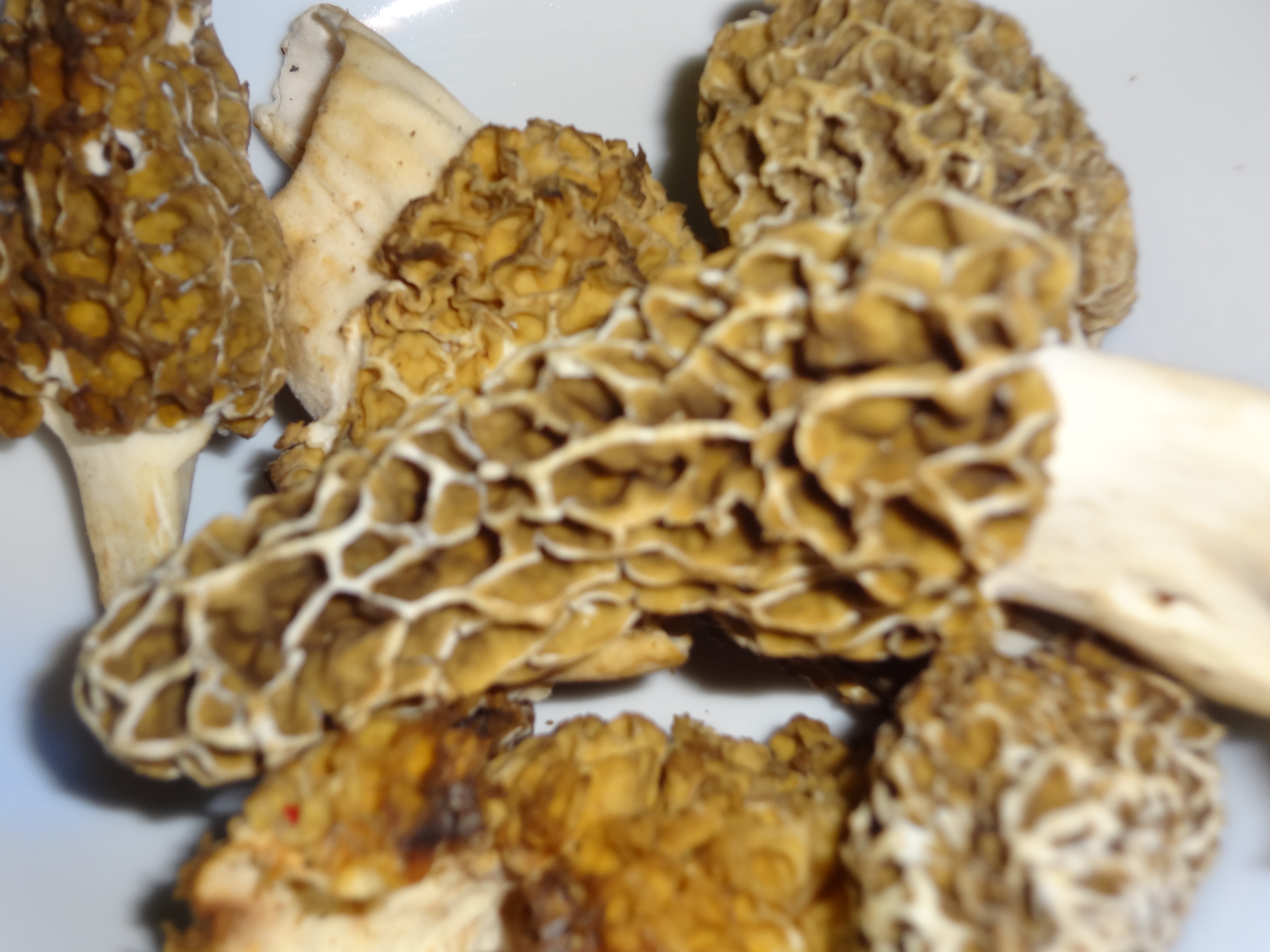 Once upon a time there was nice young (age is relative) blogger who started a vegetable garden in her yard.  It wasn't a big garden but it was enough to keep her away from her computer for the last week.
She looked at her calendar and said, "Oh my, I need to write a blog."  (Actually she said a four-letter word instead of "my" but let's keep this "G" rated.)
"I think I will go for a walk in the wilderness to help come up with some witty things to say."  She drove to the forest and got out of the car with her faithful companion, Shadoe. (Shadoe really doesn't have much to do with the story but I thought I'd give her a shout out today.)
They walked for about two minutes when Shadoe spotted a scary beast and needed to chase it.  (It was only a bunny but it had an overbite that gave him a sinister look.)  Shadoe went running and the blogger tried to follow.  After a few moments she had to stop and rest by a tree.  (She is very out of shape because she sits at her computer all the time.)
As she stood by the tree, she saw something peculiar, a funny little mushroom that looked like it had a honeycomb attached to it.  She squatted down to see the mushroom and recognized it as a morel mushroom.
"Yum, I just found a pot of gold under the rainbow but this is private property so I shouldn't pick them, should I?"  At that same time, Shadoe came back and cocked her head at the blogger in a way that told her she needed to do the right thing.  (Shadoe was actually trying to ask where the heck did that dang bunny rabbit go but the blogger didn't speak dog.)
Dejected, Shadoe and the blogger went back to the car.  The blogger knew she had done the right thing but she really wanted to eat those mushrooms.
"Oh Shadoe, I know it was the right thing to do but they looked so delicious."
As much as Shadoe is a great companion, she is a lousy sounding board and she curled up in the backseat and went to sleep.
The blogger started to drive when she saw a sign at a local farm stand that said "Fresh Morels".  The blogger was so happy that she tooted her horn with glee.  (The people in the neighborhood were not as gleeful since it was still early morning.)
She walked into the farm stand and saw the glorious box of morels.  They were all so beautiful but they looked a little different than the ones in the forest.
"Oh Farmer, why are these morels hollow?  The ones in the forest were heavier and the stems were almost meaty," said the blogger.
The farmer exclaimed, "Thank goodness you didn't pick those.  You could have poisoned yourself!  I am so happy you did the right thing and came to my shop.  As your reward, I will give you a good price on these morels."
The blogger thanked the farmer and she went on her way.  (Now for those of you who read love novels you can read this as she "had" her way with the farmer.)
As she drove away, the blogger thought how nice it was of the farmer to give her all of his morels for such a good price.
She realized that the cost of farm stand morels was small considering the bad mushrooms could have cost the blogger her life.  (And what would the world be without the bloggers?)
Morel Chicken
Ingredients
6 ounces fresh morels, cleaned and sliced horizontally
3 boneless chicken breasts,
1 large shallot, chopped
4 cloves of garlic, minced
1 cup Madeira wine
1 cup heavy cream
1 Tbsp each butter and olive oil
Flour
Salt
Pepper
Fresh parsley
Directions
Pound each chicken breast until they are about 1/3 inch in thickness.  Sprinkle with salt and pepper and dredge in flour.
Heat a large sauté pan with the olive oil over medium heat.  Brown the chicken on both sides and set aside.  (It took about 4 minutes per side)
In the same pan, melt the butter over medium heat.  Add shallots and morels and sauté for about 2-3 minutes.  Add garlic and cook another minute.
Deglaze the pan with the Madeira and reduce it by half.  Make sure you scrape the pan for all the brown bits.  Add cream and taste for seasoning.  Continue to reduce until it starts to thicken.
Add chicken back to pan and cook until chicken is cooked all the way.  (It should only take another 4-5 minutes.)
Serve over some angel hair and sprinkle with parsley.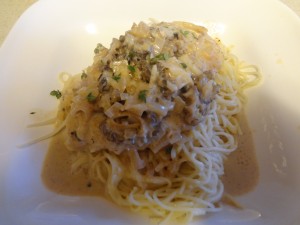 I am still seeing morels at the farm stands.  And I'll also say that I saw them at Whole Foods the last couple of times I was in a city.  They are quite delicious.  If you are a mushroom lover, they are worth every penny.
As for my story, I just wanted to remind people that hunting for mushrooms is a fun hobby but you need to respect private property AND know what you are hunting for…just in case you didn't get the "morel" of my story.