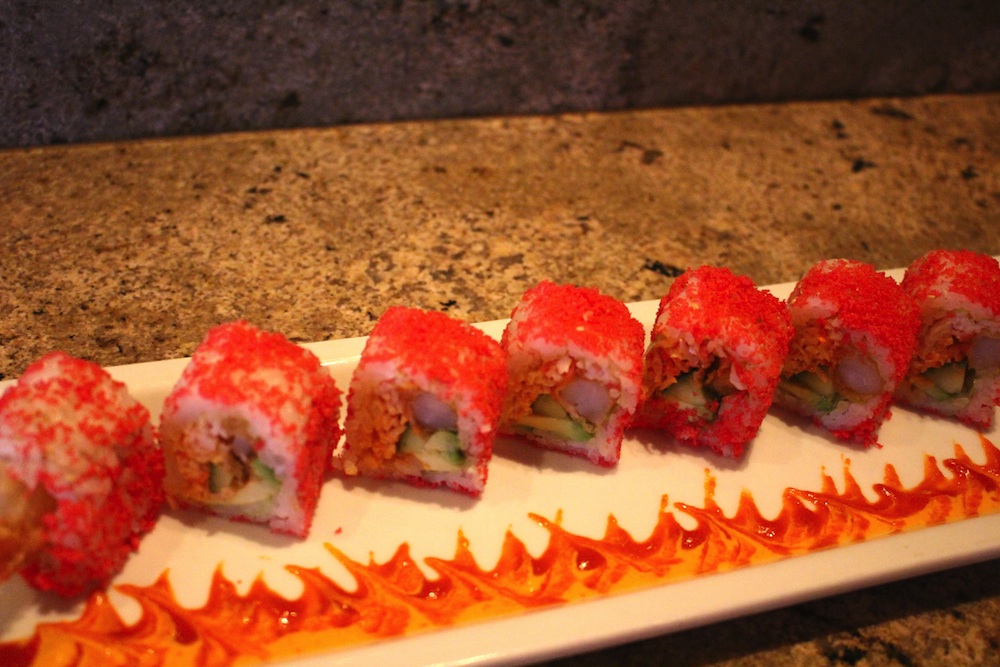 I never really understood the saying "like a kid in a candy store."  I think it is because I don't have a sweet tooth so being in a candy store isn't that appealing to me.  (And I'm not a kid.)
But if you said to me "it was like a foodie at a sushi bar," I would totally get it after my experience yesterday.
Within the last few weeks, I had been given the honor to participate in the upcoming "Foodies Show Heart" charity sushi roll contest at RA Sushi in Lombard, IL on February 9, 2014, 1-3 PM.
The premise of the event is that 4 foodies (I'm one of them!) are going to get the opportunity to create their very own sushi roll, name it and then compete with each other for best roll.  The winning roll (and only the winning roll) will be put on the menu for two weeks and a portion of the proceeds will go to the local charity of the foodies choice.
The charity I am supporting is called the 100 Club of DuPage County.  They say it best in their mission statement:
The Club offers assistance to families of law enforcement and firefighting personnel who have been killed, injured, or otherwise stricken while residing or working in the county. The members of the Hundred Club show the men and women who serve and protect us, that their sacrifices, their lives, and their families are important to us. We are dedicated to helping families of police officers and firefighters who put their lives on the line for us every day doing a dangerous job we cannot do ourselves. 
One of our dearest friends, Pat, is a member of our police department here in LaPorte, Indiana.  I know he works a lot of hours and sacrifices time with family every day to serve our community and I wanted to honor him and his fellow officers.
I also wanted to honor his wife, Jen, who also makes her fair share of sacrifices. (And just happens to be one of my buddies.)
The hard part for me was creating a roll that would honor both fire people (Ladies, I've got your back too) and police officers.  So like a kid in a candy store (I get it now), I went to RA Sushi yesterday and played around with some options.  (And ate waaaay too much sushi, if that is possible!)
I came out with "In The Line of Fire" Roll.  The roll incorporates a bunch of my favorite ingredients like tempura shrimp, avocado, spicy tuna and beet tempura crunchies and the sauces add a little heat but nothing too empowering.  (I wanted it to be "hot" because my friend Pat is HOT!)
Whether it is a police officer being put in a dangerous situation, a fireman battling a monster inferno or the family that waits for them at home…they are all in the line of fire.  (Bloggers can be in the line of fire too when their readers get snippy but it isn't really dangerous…it is just annoying!)
I'll have more info on how you can participate in this event very soon but until then mark your calendar and grab your friends to come to RA Sushi in Lombard on February 9 between 1-3! (I need you in the audience voting for "In The Line of Fire" so that I win and  the 100 Club of DuPage County gets some money.)